Events
KO AU - PROJEKT TEAM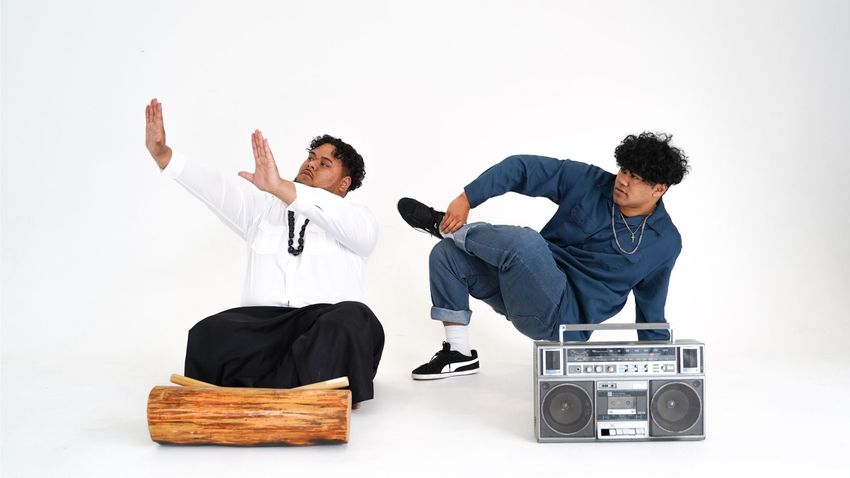 RELEASE FROM COVID LOCKDOWN LEADS TO UNIQUE DANCE EXPERIENCE
Two months apart proved too much for the Projekt Team, who have used the time since the lifting of New Zealand's Covid-19 response to perfect their first full-length multidisciplinary dance installation.
The Auckland based street dance collective is taking their compelling dance performance public, with the interactive experience "KO AU", marking a new direction for the group. To create this unique show, Projekt Team and Creative Communities are taking over the Nathan Homestead - Manurewa Arts Centre. The dancers create an immersive experience guiding spectators through the various rooms, only allowing for small audience groups.
Ko Au, which means "I Am", is inspired by the personal stories and diverse traditions of the dancers. The show is an opportunity for dancers to express their most vulnerable selves, drawing on the varied and differing cultural narratives of the dancers.
The unique experience is a performance installation more than a dance-show. The hour-long KO AU takes six separate guided tours per show, each 5 minutes apart. Audience groups of only 10-12 people are fully immersed in the stories as they move seamlessly through the environment.
The all-ages Ko Au opens on Friday 14 August, with the first tour starting at 7pm. Following shows include Matinee performances on Saturday 15 August starting at 3:30pm and the closing night show on Saturday 15 August from 7pm.
Nathan Homestead - Manurewa Arts Centre, 70 Hill Rd, Manurewa, Auckland
All Ages Tickets $20 click here to purchase
Opening Night: Fri 14 Aug 2020 - 7:00pm, 7:05pm, 7:10pm, 7:15pm, 7:20pm, 7:25pm (Last entry)
Matinee: Sat 15 Aug 2020 - 3:30pm, 3:35pm, 3:40pm, 3:45pm, 3:50pm, 3:55pm (Last entry)
Closing Night: Sat 15 Aug 2020 - 7:00pm, 7:05pm, 7:10pm, 7:15pm, 7:20pm, 7:25pm (Last entry)
Creative Team
Co-Artistic Director & Choreographer: Seidah Tuaoi and Joshua Mitikulena
Dancers: Mele Ta'e'iloa, Renee Sharp, Avneil Mohan, John Vaifale, Myke Davis-Hoeft, Sejoo Han, Andy Ha, Sheldon Rua, Benny Abela, Cassidy Makiha
Costumes: Talavao Ta'e'iloa, Bernadette Keane
.
Instagram: https://www.instagram.com/theprojektteam/
Facebook: https://www.facebook.com/theprojektteam/
Share