Events
South Auckland Students March for Solidarity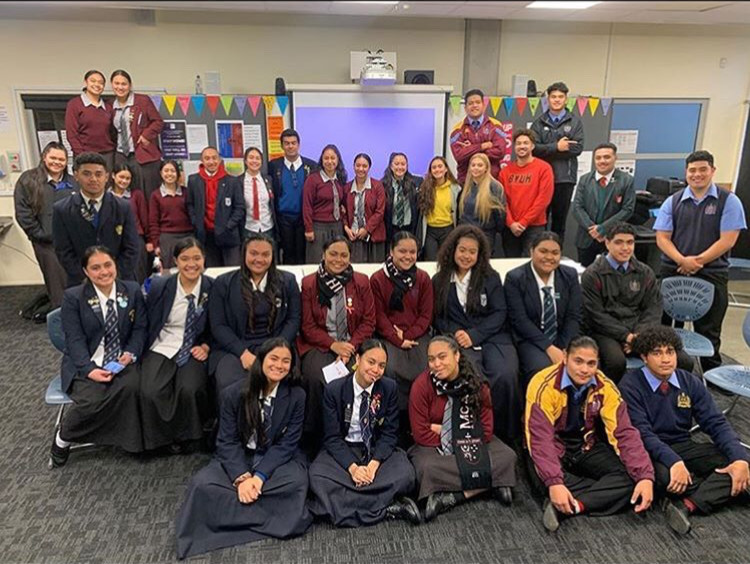 Student March: A Display of Unity.
This afternoon a group of students from South and wider Auckland, are peacefully marching through Otahuhu in a display of inter-school solidarity to advocate against inter-school violence and display unity and harmony within our school communities. "We always are shown videos and news about students fighting or rivalries between schools but why does this occur? We need more projects and groups that specialise in actively reaching out to students about this issue." Says 18 year old South Auckland Student March Organiser Theresa Viane.
The Student March, starting at 4:00pm, will be solely centred on the school student's demand to raise awareness on ways to prevent school violence and eliminate stereotypes around South Auckland schools.
"We are standing for peace amongst schools and may it resonate in all we do so interschool violence can finally be eliminated. This school march sets a platform for not only current generations, but for future generations to invoke peace rather than violence, laughter rather than envy and love rather than hate. This act against school violence not only serves as a symbol, but as a new beginning emphasising peace and unity. As one Auckland Family, we are never above or below one another but we shall march beside each other into the new and bright tomorrow." says 18 year old, Student March supporter Toma Laumalili.
Student March Organiser Theresa Viane says "This march is to represent that our young people's voices can be our most powerful tool to use and help us in standing up for what we believe in. It represents a sense of purpose for our students to know that what we're fighting for is for the benefit of all students past, present and future."
"Changes it encourages are most indefinitely UNITY within our school communities, a change of perception in showcasing that Maori and Pasifika students are future leaders in the making who are willingly to contribute and influence a change as well as bringing forth the significance behind student voices and how we can enable that through this march."
.
The Student March will take place at Murphy Park, Avenue Rd in Otahuhu on Wednesday 29th of July (this afternoon), from 4:00pm to 5:30pm.
Share