Events
Waitui Atea - Saltwater Realm Exhibition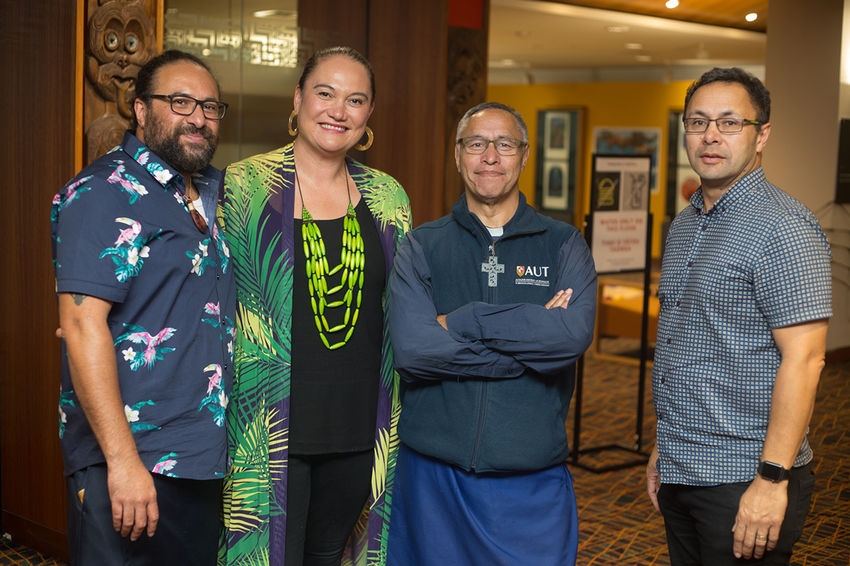 The Auckland libraries present a brand new exhibition, displaying a number of contemporary stories and rare heritage pieces from the pacific. Encouraging people to think about the Pacific in a different way, the exhibition covers 22 islands, and has works spanning from the Tahitian Tapas in Captain Cook's collection, to materials from the infant navigation school in Samoa.
In collaboration with the Auckland museum, University of Auckland and Maritime museum, Daren Kamali (Senior Creative Pasifika of Auckland libraries) describes the importance of an event like this one; "I think it's important for us Pacific people living in diaspora, especially living in Aotearoa, and our children mainly. This exhibition is one of the first of it's kind in Auckland Libraries." Daren, a Fijian born New Zealander, describes how much he's learnt from his two years in the role of Senior Creative Pacific, "I've learnt more here in New Zealand about the history of Fiji, than my time actually growing up in Fiji, because they never did Fiji studies in schools. As an artist, curator, poet, that's what I want to do with our cultures in the Pacific today - get more of our people involved in our culture, in our language."
The exhibition opening which took place a couple of days before lockdown, touches on the history of Spirituality and the spread of Christianity from Fiji to Tonga and then to Samoa. Daren performed one of his poems at the opening of the exhibition, which will then be played out as a part of the exhibition.
Waitui Atea have done well to include a star-studded line up of both contemporary leaders such as Michel Tuffery, and Fatu Feu'u, alongside emerging artists Steve Hikati and Jason Porter.
The exhibition runs until the 19th of July and is one of the wide variety of free Pasifika library events.
Auckland Library Opening Hours under Level 2 is as follows:
20 - 22 May from 9am - 6pm
Regular opening hours will resume on 23rd May - for more information on how the library will operate under Level 2 please click here
Share