Guest Writer
Asuelu's cash – is sending money traditional Samoan culture?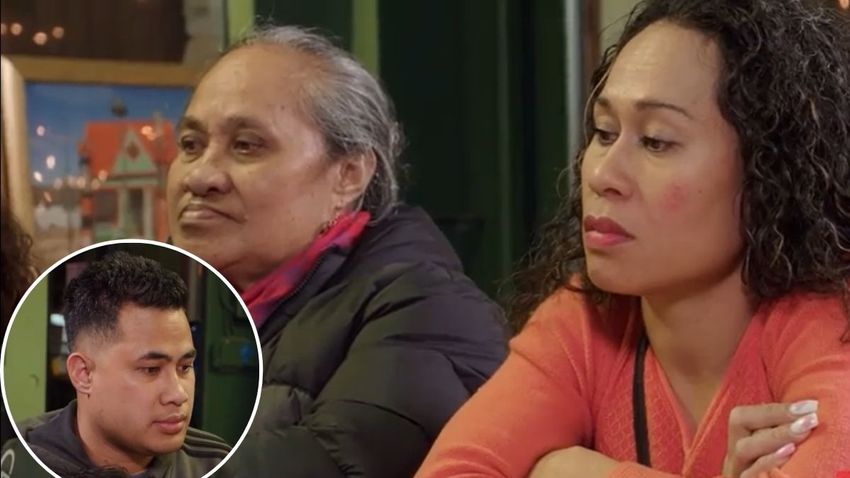 By Lefaoali'i Dion Enari
Watching Asuelu, his wife, mum and sisters argue over money on 90 day fiance has sparked much debate. Some believe he did not give enough, while others found the request for one thousand extreme.
The more I watched the show, the less I judged, and realised how complex the situation was for Asuelu.
As a Christian husband and father, under the bible, it is his responsibility to protect and provide for his wife and kids. Simultaneously, as a Samoan son and brother, he is also bound by the feagaiga (sacred covenant) between his mother and sisters, with a duty to love, care and protect them. As a Samoan Christian he must consult with his wife and listen to the fautuaga (advice) of his mother and sisters.
Irrespective of if the show is scripted or not, this is a lived experience for many of us. We face challenges that come with balancing roles as a married partner, parent, son/daughter and sibling, whilst also providing tautua (service) to our extended family. Many of us have our own personal stories of providing and receiving money from family members, with some good and others not so pleasant.
Being NZ born, having lived in Samoa and currently residing in Australia, I would constantly ask the question
Is sending money traditional Samoan culture?
In trying to unpack what this question means, I was immediately drawn to the Samoan saying:
E sui faiga, ae tumau fa'avae (change how it's done, but the foundation remains the same).
Throughout my childhood, PhD journey and experiences in the community, it was apparent that the process of providing support to each other is a Samoan tradition.
Our history from Tagaloa a lagi (Samoan creator) to today is full of collective support for our fellow man. The concept of support is entrenched in our being, examples include, the collective support needed to harvest the plantation and erect village meeting houses.
The use of money among our people is an introduced medium of exchange. However, when we gift money to family, it is still continuing the tradition of love and support. Although the resources (money) and context (living overseas) has changed, the concept of support is still alive and well among our people.
When it comes to how we should gift money, it is not always black and white, there are many shades of grey in deciding how much should be given, to whom and when. There is no 'one size fits all' rule on how we provide financial support, as different families have different family dynamics and circumstances.
I believe with more open dialogue and ears, we will be able to navigate these spaces with full hearts and not so empty bank accounts.
Ia manuia.
.
Lefaoali'i Dion Enari is a PhD Candidate at the Faculty of Society and Design, Bond University, Gold Coast. He holds a Master of International Relations and Ali'i Tulafale Matai (high talking Chief) title from Lepa, Samoa. His research interests include ethnography, Pacific language, cultural sustainability, indigenous studies, and trans-nationalism.
He is from the villages of Lepa, Malaela, Vaiala, Nofoali'i and Safune.
Share