Guest Writer
JOSEPH PARKER - Despite Loss Still a Champion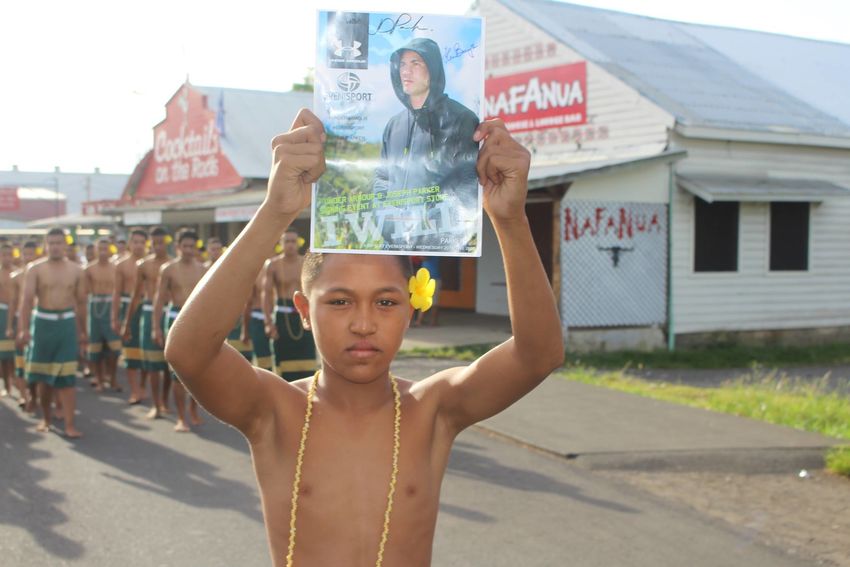 By Malama T-Pole
I've been reflecting tonight on Joseph Parker's fight against Anthony Joshua this morning. He held the weight of his Samoan and New Zealand fans on his shoulders. Easter Sunday church services, were pushed late at some Pacific Island churches to accommodate the fight.
Even my dad, a retired church minister who hates to be late to anything, declared he will be arriving late to church because of the fight. In Samoa, high schools and workplaces have been competing in a fun Parker cheer contest that have rallied the nation behind their hero. But, I wondered, how do our community feel about Parker now that he has lost?
Tonight, I was standing on my veranda watching the neighbourhood kids who gather to play on my front yard. Every evening, this group of boys come and ride their bikes or play tag or hide and go seek with each other. But tonight was different. For the first time I saw two boys, around ten years old, sparring each wearing a pair of boxing gloves. Two other little boys, one my own five year old son, were play fighting each other.
And then I heard the cute Samoan Palagi six year old who lives across the road, ask his friend on the trampoline, " Do you know Joseph Parker?" And in that brief scene, I saw these children can see their own dreams through Parker. Win or lose. He is still their champion. They haven't lost hope or faith in him. And neither do we.
Share
---
Comments