Guest Writer
WHY SHOULD PACIFIC PEOPLE SPEAK TE REO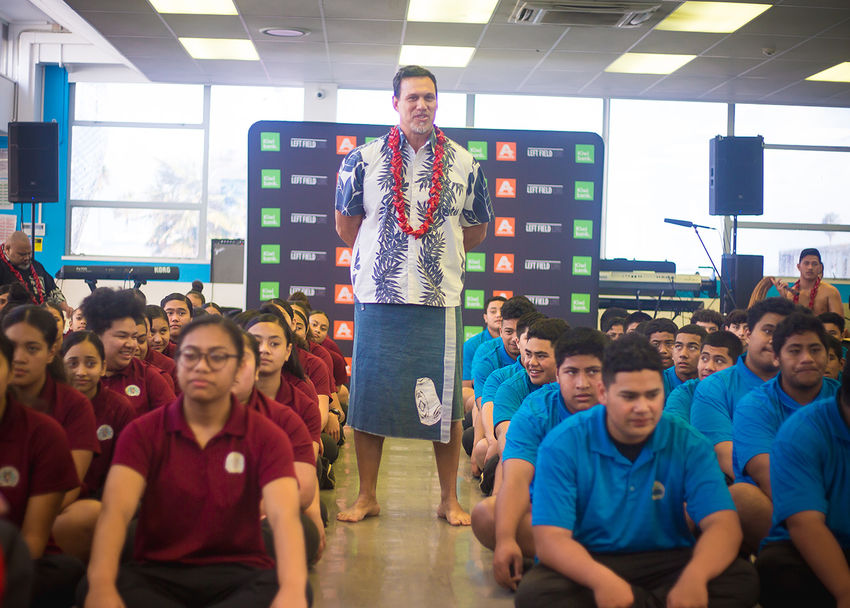 By Fatu Enari
Why should Pacific Islanders learn to speak Maori?
It is such a beautiful culture and it actually has so much in common with our Polynesian countries when you come up from under the christian colonised hangover.
Why did I learn? Tuhoe friends at Waikato Uni inspired me. I could identify with them and so hung out with them, and they were all first language Māori speakers. My lecturers also took me in to their wrap around service in bilingual education as I was missing my own culture and language. The final straw was when I met a beautiful Māori princess from Gizzy ...and my motivation was complete.
The complexity of language acquisition was relatively easy.
I used many Samoan words to fill gaps when doing oral exams - lecturers identified these words as very old words used by their grandparents.
As my boys are Māori and Samoan I have been able to be a role model to them as how to stand as a Maori male in their community , on Marae or in family gatherings.
I have been able to serve (faiavā my Maori family) and I feel I have gained an insight into Aotearoa that is richer than a monolocular lens.
To have been able to have a small part in handing this Taonga onto another generation has been a real privilege and an honour - I would encourage other's out there to partake as it is Sweet!
As a career asset - I've had 12 years of teaching young New Zealanders the beauty of the Maori language and culture. Seeing these young people make this a part of the tapestry that is their identity is something special.
To meet them 15 years later and hear where they have taken that part of them to the world is mind blowing. Bilingual or multilingual children definitely have a 5th gear mentally when it comes to cognitive behaviours and key competencies such as empathy, cultural capital and multiple world views..

#TeWikiOTeReoMaori
#IslandersSpeakingTeReo
Share
---
Comments