Health & Well Being
Health Benefits of Taro Leaves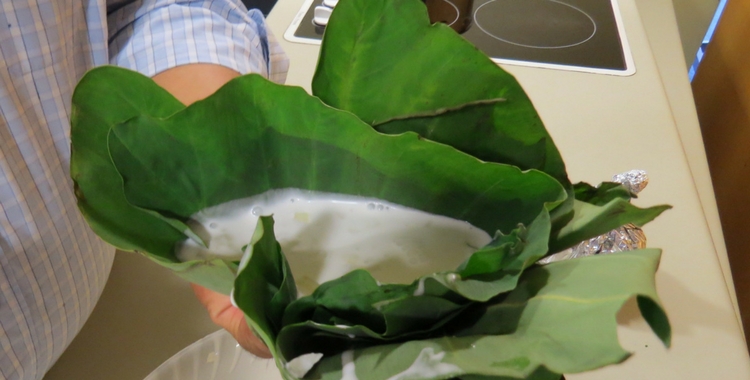 We all know Pacific Islanders love cooking & eating both taro and taro leaves but are you aware of all the amazing health benefits for the body? Both taro's root and leaves have many health benefits because it is rich in nutrients.
You can check out all the health benefits of the root here and we've listed the health benefits of the taro leaf for you below ...
From its nutrient contents, the Top 10 taro leaves benefits are as follows:
Acts as an antioxidant to prevent cancer.
Taro leaves are rich in vitamin C which acts as an antioxidant. This helps prevent many diseases and fight against free radicals that cause cancer.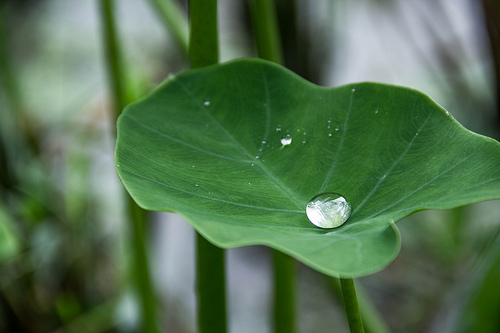 Boosts your immune system.
Vitamin C in 1 cup of taro leaves gives you at least 86% of the daily value that your body needs. You can boost your immune system effectively with eating taro leaves.
Keeps your eyes healthy.
Besides Vitamin C, taro leaves are rich in vitamin A. It reaches an amazing daily value of 123%. It is very good for maintaining visual acuity as well as preventing eye diseases such as cataracts, myopia, and blindness.
4. Reduces your cholesterol level.
Taro leaves have no cholesterol and only 1% total fat. The dietary fiber and methionine contained in taro leaves can reduce the cholesterol effectively by binding and breaking down fat and cholesterol especially triglyceride.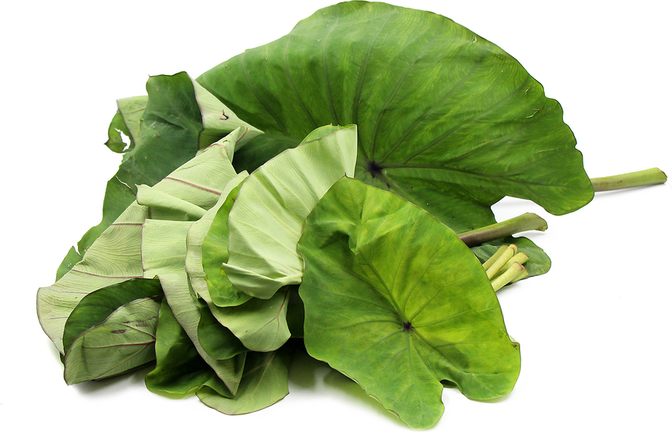 5. Aids in weight loss.
Taro leaves are low in fat and high in protein which means it's a great diet choice if you're looking to reduce fat and gain muscle.
6. Helps control blood pressure.
Taro leaves contain omega 3, an essential fatty acid which provides material for hormones to control the contraction and relaxation of the arteries wall. If this mechanism is going well, the blood pressure can be controlled to a normal level
7. Helps the development of the fetal brain and nervous system.
If you are pregnant, taro leaves are good for you because besides being rich in nutrition, they also contain folate . Besides its rich in nutrition, it contains folate acid which is essential for the development of the fetal brain and nervous system. NB: Be sure to cook the taro leaves well before you eat them.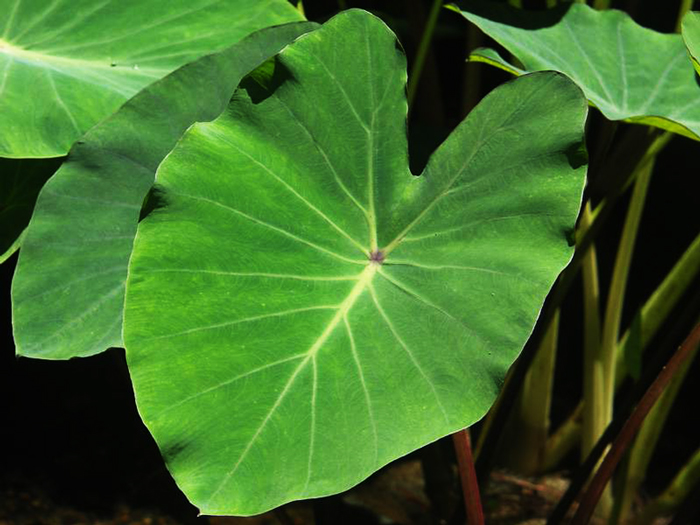 8. Helps prevent anaemia.
Taro leaves contain iron minerals which help in red blood cell formation. In addition, its vitamin C content helps to absorb the iron well. This helps meet the need of red blood cells in the body.
9. Helps reduce wrinkly skin.
Taro leaves contain the amino acid called threonine. This protein compound aids the formation of elastin and collagen which are good for healthy skin. It helps prevent skin from wrinkling and helps rejuvenate skin as well.
10. Helps Increase sperm production.
Taro leaves are good for men because of its arginine content. This amino acid helps increase sperm production.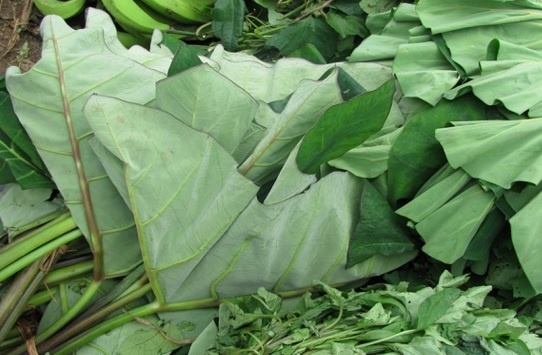 For the full list of taro leaf health benefits click here
.
IMPORTANT NOTE:
Do not consume taro leaves as a raw vegetable or in their raw state. They should be soaked first in clean water and then cooked for at least 10 - 15 minutes.
After that you have to cook them well to remove any toxic substances.
.
Suggested Links:
The top 10 Health Benefits of the Guava
Share