Health & Well Being
Lalaga Card Game Brings Warmth and Connection to Conversations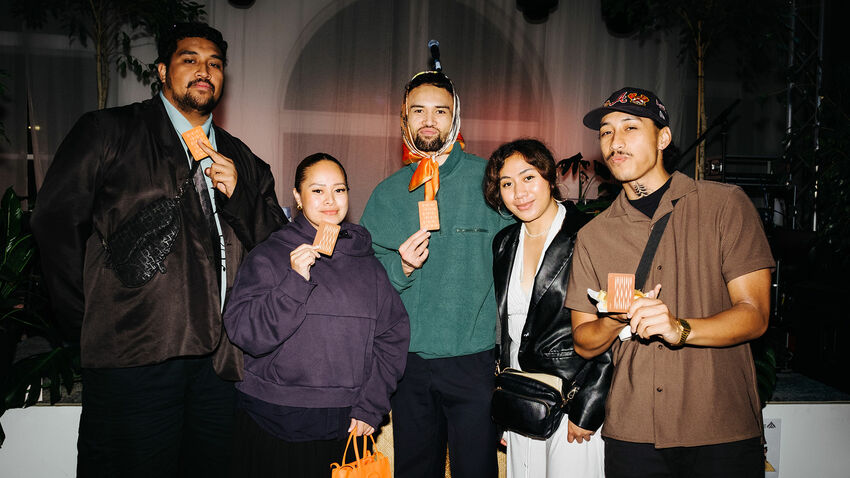 In a world that often seems too digitally connected but emotionally disconnected, a group of Pasifika women have introduced a refreshing way to bridge the gap and foster genuine human connections.
Lalaga, a card game developed by Torisse Laulu and her team (including Gabby Manu, Lauren Wepa, and Atelaite Mapa), promises to revive and elevate the art of conversation with its blend of warmth, humour, and meaningful discourse.
Lalaga was launched to much fanfare on Tuesday 5th, September but lalaga, a term that means 'to weave,' is more than just a game; it's an opportunity to reconnect with friends, family, or even potential new connections in a heartfelt way. With five levels of questions and prompts, Lalaga offers players the flexibility to customise their conversations and delve into varying depths of topics.
Torisse Laulu, the creator of Lalaga, drew inspiration from the rich Pasifika culture of talanoa, emphasising honest and open discourse. She believes that in today's world, where online interactions dominate, there's a genuine need to nurture relational spaces for connection.
"Lalaga means to weave, and I've always been fascinated with this idea of separate pieces belonging together. I see our society as the same thing, that there is space for us to be separate, but it is more important that we should be woven together," Laulu explained.
Annie Sheck, who played Lalaga with her family, shared her heartfelt experience: "We stopped playing after 3am, and there were tears, there were real heartfelt things that we hadn't heard each other say to one another before. It was just really wholesome."
Indeed, Lalaga is more than just a game; it's a heartwarming experience that promises to deepen relationships and foster meaningful connections. Whether you're playing with loved ones, a colleague, or someone new, Lalaga has the potential to reveal something new about yourself and those around you.
Lalaga is now available for purchase online. For more information, click here.
Share