Health & Well Being
Unique anti-cancer properties found in Tongan marine sponges, sea cucumber & sea squirts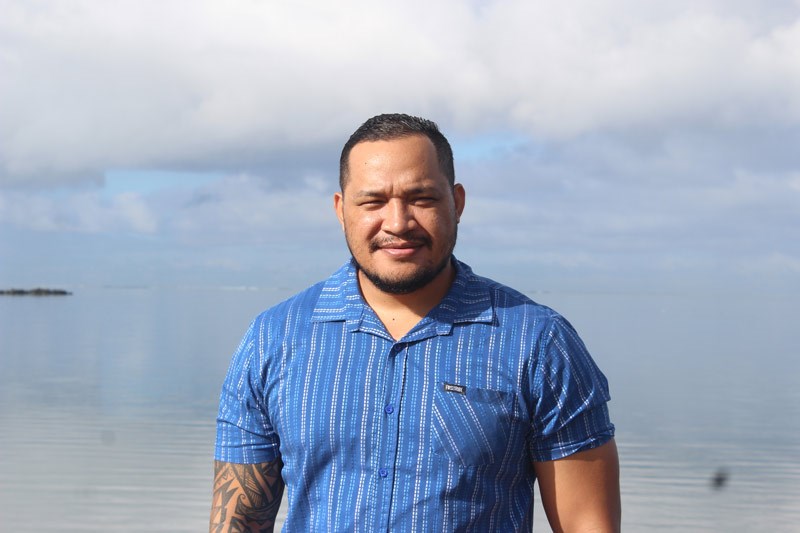 Research by Victoria University of Wellington PhD graduate Taitusi Taufa has found new medicinal properties in marine sponges collected from Tongan waters, including several unique anti-cancer compounds.
"Through my research I isolated several new natural products with unique and interesting anti-cancer properties, which could help us in the future to synthesize and design new anti-cancer drugs."
He says his interest in the medicinal properties of natural marine products can be traced back to his childhood on Tongatapu, the main island of Tonga. When he was 8 years old growing up in Tonga he accidentally poked a stick into his cousins eye and doctors there had told them there was nothing they could do and he would never see out of that eye. However, a traditional healer in a neighbouring village applied drops from a local plant and within a month his cousin could see again.
"As a child, my grandparents and mother often used plants and herbal remedies to treat us when we were sick. At that time, Western medicine was unpopular and many people did not trust it, so we relied heavily on their traditional knowledge and medicine made from the leaves and bark of plants. These traditional medicines always seemed to work, which prompted my curiosity about the chemical contents responsible for the healing process."
During three scuba-diving trips to the Tongan islands – including 'Eua, which is believed to be one of the oldest islands in the Pacific – Taufa collected samples from marine sponges, sea cucumber and sea squirts.
"'Eua is the most ancient island in Tonga and is geologically unrelated to the rest of the islands. It's believed to be more than 30 million years old—one of the oldest islands in the South Pacific," says Taitusi.
"Because of this, 'Eua has a unique marine environment that can host organisms that produce interesting and novel chemistry."
It's these chemicals that Taufa, 36, believes could form the basis of future anti-cancer drugs. Medication isolated from sponges could also prove more effective than conventional anti-cancer drugs, because the chemical compounds bind permanently to cancer cells, unlike many current treatments.
The high standard of Taitusi's research was recognized by being selected for the Doctoral Dean's list—a formal record and public acknowledgement of doctoral graduates whose theses have been judged by their examiners to be of exceptional quality, and whose work makes an outstanding contribution to their field of research.
Dr Robert Keyzers, who co-supervised Taitusi's PhD, says "Taitusi's research has again validated the marine environment as a rich source of new medicinal compounds. Moreover, his in-depth and detailed study of the chemistry of sponges from 'Eua has shown us the value of exploring ancient island sites within the South Pacific for the discovery of new chemistry.
"Happy is an understatement for the way I feel. I knew it wasn't going to be an easy undertaking from the beginning, but it was a journey I was willing to take."
Taufa is currently teaching chemistry at the University of the South Pacific in Fiji. There's still a lot more research to be done but he's quietly confident the chemicals found in the waters of his home island of Tonga could hold the key to a disease that kills millions.
Source: Victoria University media release & Noted article
Share
---
Comments