Humans of the Islands
HUMANS OF THE ISLANDS - ALI FOA'I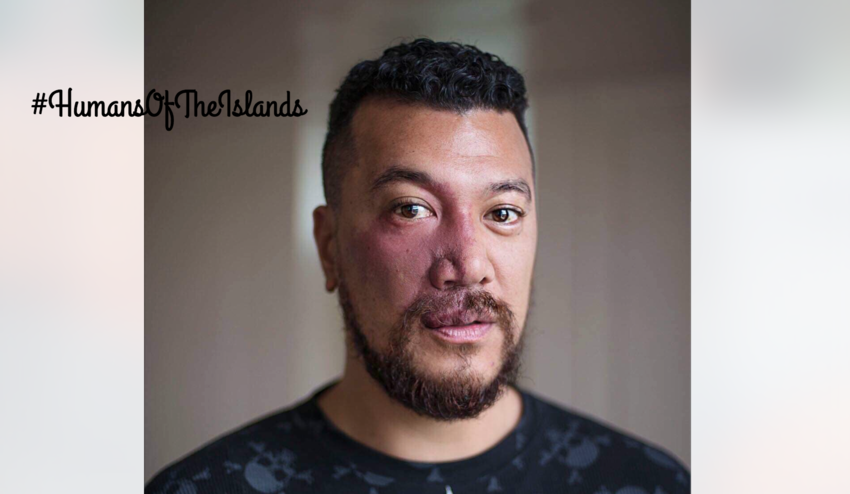 ALI FOA'I
ACTOR/WRITER
NIUEAN / TUVALUAN / TOKELAUAN & AMERICAN SAMOA
Fakaalofa lahi atu, Taloha ni, Talofa, Kia ora, Asalaam alykum!
I am Ali Foa'i and I am an actor slash writer born and raised in West Auckland, currently residing in Te Aro, Wellington. I am Niuean, Tuvaluan, Tokelauan and American Samoan, a proud child of the Pacific.
.
You're currently in rehearsals for the show 'MoodPorn' can you tell us a bit about it and why you were attracted to the role?
MoodPorn (showing at Bats Theatre, Wellington April 23-May 4) is a brand new play by Wellington based Filipino writer Matthew Loveranes about two old uni friends catching up one night and spilling secrets and drama! It's very melodramatic but anchored in a hypnotically poetic and modern script. My character Atlas is a migrant to New Zealand, his family moving for a better life which as a PI I could relate to. I also thought it would be fab to play an islander who becomes a rich and famous successful tech giant working in silicone valley!
You also have a Masters in script writing, what inspired you to get into this side of story telling?
Lack of roles for Pacific actors. Growing up the only brown faces you saw on TV were on Police 10/7. No one wrote roles for us other than stereotypes of what white writers thought islanders were. These days we are seeing more brown writers emerging telling our own stories. There needs to be more.
How important is it to bring a Pasifika perspective to what you do?
I was fortunate to have been dragged to theatres as a teen to help my fabulous Aunty Dianna out with her shows so I saw first hand how full on it was to write, direct, produce and act being a PI in the predominantly palagi industry of Theatre dah-ling! But more importantly I saw how theatre could shine a light on our communities and how we could share our lived experiences as Polynesians in Aotearoa and felt the joy that audiences got from seeing themselves on stage.
How has being a Pacific Islander impacted your life and work?
I am so lucky to have worked and toured the world for the last 10 years learning from some of the best PI theatre practitioners around who have all helped mould and shape me as an artist in my acting and writing in some way. I'm talking the likes of Dianna Fuemana, Fiona Collins, Lemi Ponifasio, Igalese Ete, Tuiasau Uelese Petaia, Victor Rodger, Vela Manusaute, Anapela Polataivao, Lisa Reihana, The Urales! I'm also influenced by the old school artists who lit the path for our artists today to thrive, Albert Wendt, Nathaniel Lees, Jay Laga'aia, Nina Nawalowalo, Erolia Ifopo, Oscar Kightley the list goes on!
What have been some of your most challenging and some of your most rewarding moments in your field?
The most challenging I would say is maintaining a career in the arts. It was important early in my career that I saw myself practicing art, diversifying and working on my craft in the long term. And I'm not gonna lie, it is tough. But you must have confidence and self belief and keep working at your art form. Eventually the right people will take notice and if they don't - take Aaliyah's advice and dust yourself off and try again!
What is the best piece of advice you've been given?
"Be yourself - or shut your mouth!" - Dianna Fuemana
"If you can't love yourself, how in the hell are you gonna love somebody else?" - Ru Paul
What's inspiring to you about the future?"
I wanna be a mix of like Jordan Peele and Tusi Tamasese, I'm a huge fan of their work and I think they are some of most exciting film makers around. I want to write amazing films and plays, act in great roles, make work for our people and see our people thrive in society. One sweet day ...
Share
---
Comments