Humans of the Islands
HUMANS OF THE ISLANDS - BEAU TAKAPU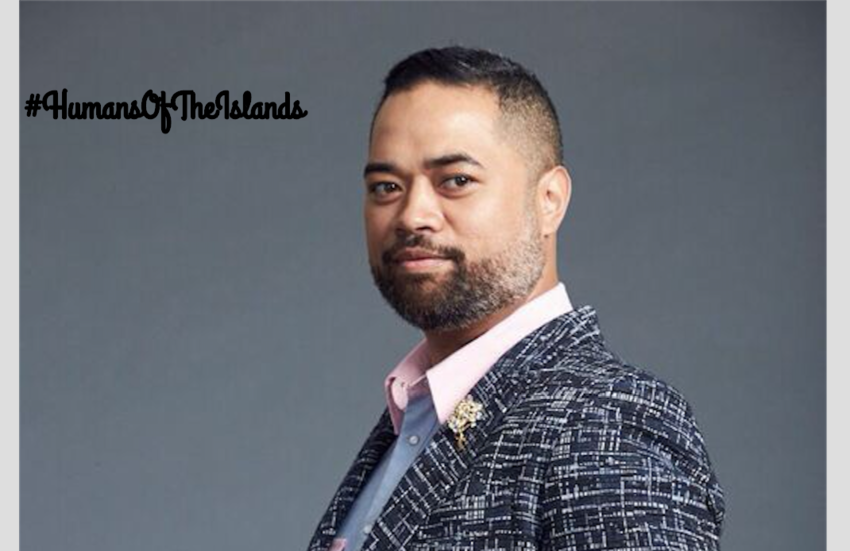 BEAU TAKAPU
FASHION DESIGNER / PROJECT RUNWAY CONTESTANT
TONGAN
.
I'm a Tongan who actually grew up in the sparkling city streets of San Francisco. I originally studied there, and then journeyed over to New Zealand to continue my studies and to embrace my design work to a new part of the world. I am 37 and have a very loving fiance Anton, who I am marrying early next year. Currently I'm working for the New Zealand fashion brand WORLD and am about to venture into a new and confidential opportunity with them.
You were recently on Project Runway - how was that experience & how was it being a Pacific Islander on the show?
To be quite honest I thought I was going to be the only Pacifica designer on the show, but to my surprise there was a fantastic amount of both Pacifica, and Maori, representation. Being on the show was an amazing opportunity to be chosen out of so many and having a new format of debuting more of my artistry.
What was your favourite design that you did on the show?

I didn't have a particular favourite that I could instantly pick out, as I love every garment i create in different ways. I did, however, enjoy the streetwear challenge - being something completely out of my usual designing.
Since being on the show, what have you been up to?

Since the launch of the show, I was approached by Sione Pomee, from Three Houses Down, to create outfits for General Fire which was a blessing within it's own. He saw me in one of the photo's from the launch party of Project Runway where I was traditional Tongan clothing. Along with that, I created a puletaha for the Honourable Frederica T Filipe for the meet and greet of the Duke & Duchess of Sussex, which she asked kindly of me since we have been long term friends for quite some time now! Nothing is better than creating something special, for some truly amazing people to be able to wear, and feel amazing in.
How does being a Pacific Islander impact your life and work?
It doesn't. I think people see me for who I am as a person, and I have a personality that is unique, and essentially Beau. I know this isn't always the case with a lot of people of colour, and I always try to help anyone that faces any issues with this - negativity in this issue is not something I treat lightly. Everyone has different backgrounds, and it should never change any perception we have of each other.
What were the pathways that led you to where you are now?
Designing started from the young age of 7 by "borrowing" a sheet off my mothers bed, and creating that into my first garment. I've always been creatively inclined and designing is only one of my many outlets I use. Life always just moves quickly, and everything you do generally gets you to were you are meant to be with my family become me cheering me on.
How has your upbringing & culture shaped you into the man you are today?
It taught me to find inspiration not only from what's around me, but what's within me. My heritage and background is incorporated into majority of my classic style workings. Even as a person it's taught myself from a young age to not judge based on any background, to keep open-minded, and to help everyone embrace exactly who they are as a person. There's no one I'd rather be than myself, and we should all love who we are, no matter what.
Share
---
Comments