Humans of the Islands
HUMANS OF THE ISLANDS: CHRIS MARCO ALOSIO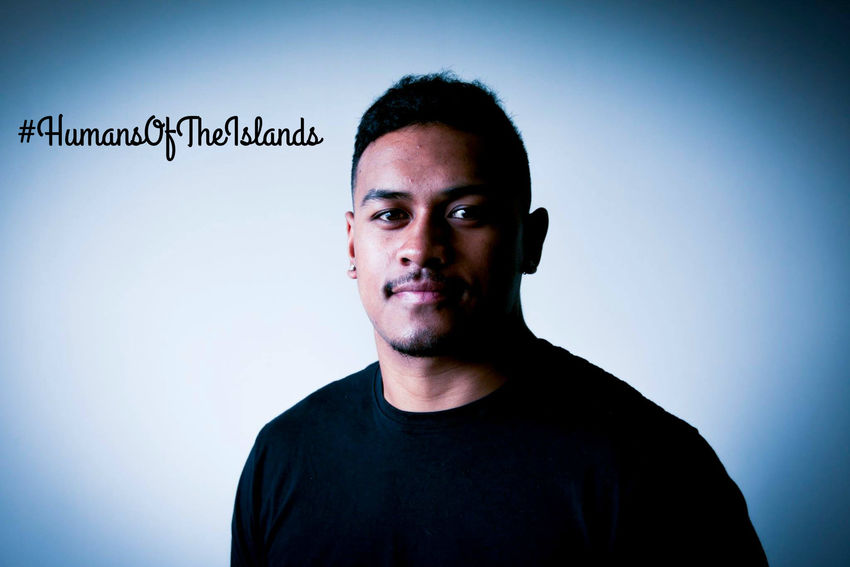 Chris Marco Alosio
Actor
Samoan
-
Update since his interview with us below:
Chris stars in the newly released Netflix show 'Surviving Summer' where he plays Manu Tetanui - coach of the Shorehaven surf team and older brother of Poppy and Prawnie.
He's also currently filming in Hawai'i with Uli Latukefu, Sisa Grey, Frankie Adams and others for Taika Waititi's 'Last Goal Wins'.
Peep Chris speaking Samoan in one of the episodes of Surviving Summer below -
-
You may also recognise Chris from when he starred in the award winning video for SWIDT's "BUNGA" below
-
My name is Chris Marco Alosio and I'm an actor. I was born and raised in Wellington, NZ. I am of full Samoan descent. My Father is from Levi, Saleimoa and my Mother from Falefa, Anoama'a.
How did you find yourself in the entertainment industry?
I've always loved being in the Arts but at the same time, have always been too afraid to admit it. Attending St Patricks College, Silverstream which is a big all-boys school with a dominant rugby culture; there were only around 7 guys in the drama department across the whole school.
I remember needing one more subject to fill up my NCEA schedule and my English teacher at the time (who was also the school drama teacher) said to me, "why not have a go at drama?" I laughed and answered "Hell no miss. All the boys will think I'm gay!". And to that she replied: "I'll get you lunch and we'll keep it a secret."
I told her she had me at lunch and the deal was sealed. Fast-Forward 2 years, and I find myself devising pieces of theatre, re-writing NZ plays to make them more relatable to the boys in our class production whilst auditioning for Toi Whakaari: NZ Drama School. I'm currently in my final year at Toi and have loved every moment.
What have been some of your career highlights?
Still yet to graduate...
Short Film: Dance Of The Lonely Birds
Short Film: Bats
Lead in 'Fighting Season' Australian TV Series (Pro Screen Debut)
'At The Wake' By Victor Rodgers (Pro Theatre Debut)
You're currently in the play "At The Wake" by Victor Rodger, can you tell us what drew you to this role, and what it's like performing in theatre?
Victor approached me in my first year and has been an awesome mentor and pillar of guidance! His way of pushing Pasifika boundaries through his work in terms of real world issues being addressed through his fast, witty, and dark humour is something I've always wanted to have a crack at. Growing up, I was really heavily influenced by a masculine culture and the idea of patriarchy.
Victors work and the issues he addresses however, goes against everything I was raised to believe, but only since beginning my journey in the arts have I come to realise that being open to change and diversity is my job not only as an actor but as a human. In 'At The Wake' I play a 25yr old gay half-samoan who has no knowledge of his samoan side and works as a public servant in New York.
I have to say, It's been the furthest from myself I've had to play and to take on this role as my theatre debut is quite confronting but have always loved a good challenge. To be able to test my range as an actor and learn from the vast experience in the room like Jane Yonge, Lisa Harrow, and Jerome Leota is a huge learning bonus too!
Who are your biggest inspirations and why?
My Dad and my brothers. Three guys I've looked up to my whole life, they have the biggest hearts and have always guided me through everything I've done and I only hope to one day fill the shoes they've left for me.
What are your goals/plans for the future?
To make a living doing what I love! When I was a kid, in the school holidays my dad would always take me to work with him and at night when he finished, we would go get cheeseburgers from maccas and go to the carwash and that was our holiday getaway. When I went back to school, all the palagi kids would say they went to flash places like the GC, Fiji, Hawaii etc. and I would simply reply "Same." - I'll take my mum and dad to those places for real one day.
Share