Humans of the Islands
HUMANS OF THE ISLANDS - FA'AFETAI 'TAI' FA'ALEAVA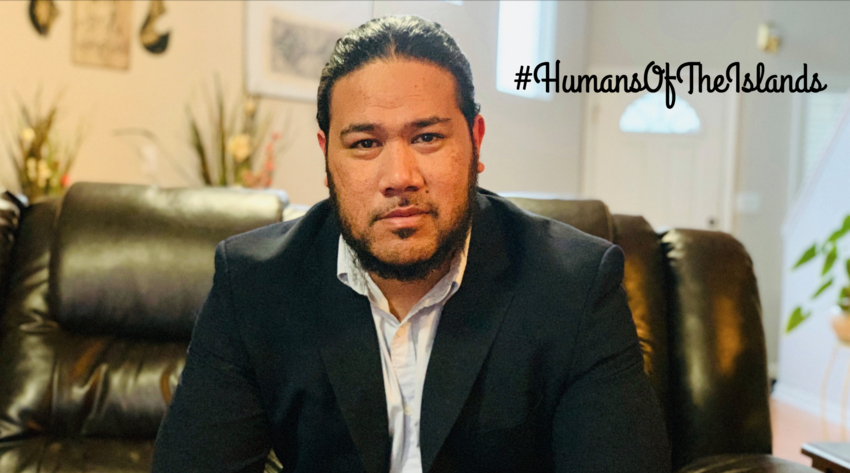 Fa'afetai "Tai" Fa'aleava
Clinical Psychology Doctoral Candidate
Samoan
My name is Tai Faaleava, I was born in Moto'otua in Samoa; lived there for 6 years. Then moved to Jamaica for 5 years; New Zealand for 8 years; and currently reside in America since the year 2006. My villages in Samoa are Lano, Vaiusu, Malie, Samata, and Fagaloa. I am currently pursuing a Doctorate Degree in Clinical Psychology and anticipate graduating in 2020.
You are currently heading towards a Doctorate in Clinical Psychology - can you tell us what that is, what made you interested in that field and what you love about it?
Yes, I am currently pursuing a doctorate in Clinical Psychology at the California School of Professional Psychology at Alliant International University in San Francisco, California. I intend to become a licensed clinical psychologist to provide mental health services to people of color and other vulnerable populations. My parents have worked in the ministry my entire life. Seeing them constantly helping people in various ways instilled in me the desire to help others as well. However, I did not want to become a minister like my Dad, so I figured being a psychologist would be my form of ministry work. I love having the opportunity to provide help to those in need, whether it be through psychotherapy, psychological evaluations, or a simple act of kindness.
You've recently been accepted to do a pre-doc internship at the Illinois Youth Detention Centre and you've also been accepted into a Mental Health Consulting position at RAMS - can you tell us what you'll be doing there and what the pathways were that led you to where you are now.
Pre-doc Internship is a mandatory, and very stressful part of my doctoral program. When applying for internship, we compete with all the other psychology doctoral students from Universities across the country. I was blessed and fortunate to have been accepted at my first choice placement at the Illinois Youth Detention Center. At this placement, I have to provide individual and group therapy for incarcerated minors as well as conduct psychological evaluations (administer, score, and interpret psychological assessments) for the minors and write findings in a report. I also have to provide supervision to some of the first and second year doctoral students that will also be working there.
As the mental health consultant at RAMS (Richmond Area Multi-Services), I work alongside the various Asian and Pacific Island community agencies (Samoan, Cambodian, Vietnamese, Filipino, Mongolian, Laotian) in San Francisco to provide clinically and culturally competent consultation services. I have been tasked with finding effective ways to destigmatize and normalize mental health services within these respective communities.
How important is it to bring a Pasifika perspective to what you do?
Incorporating a Pasifika perspective is very important in mental health, especially in an effort to normalize this concept among our people. Most of the principles or beliefs in psychology are developed and designed from a western perspective so in order to effectively provide mental health services for our people, we have to approach treatment from cultural lenses that they can relate to.
What do you love most about being an islander today
I love being an Islander because of the values we hold as a people. Humility and respect for others has kept me grounded throughout my journey in life. I also love the cultural pride that we carry as a people in all countries that we occupy around the world.
.
What have been some of your most challenging and some of your most rewarding moments in your field
In school, the dissertation process is very intense and difficult but the most rewarding moments are when I wake up each day and know that I am one day closer to graduation.
Providing mental health treatment to the incarcerated population has many challenges. Some of the inmates I have worked with presented with severe psychosis which was challenging. However it's always rewarding to witness and be a part of someone's journey towards an improvement in their mental health.
What's the best piece of advice you've been given?
I read a book that said "the fact that you were born into existence is evidence that you have something this world needs." I don't want to take any of my gifts to the grave so this quote has fuelled my drive to fulfill my potential in life.
.
What's inspiring to you about the future?
I am inspired by the Samoan scholars and doctors who have already completed this journey that I am on. Their journey through academia gives me hope that I too can accomplish what they have accomplished.
Share
---
Comments