Humans of the Islands
HUMANS OF THE ISLANDS: JAHRA WASASALA
JAHRA 'RAGER' WASASALA
Contemporary Dancer, Poet and Choreographer
FIJI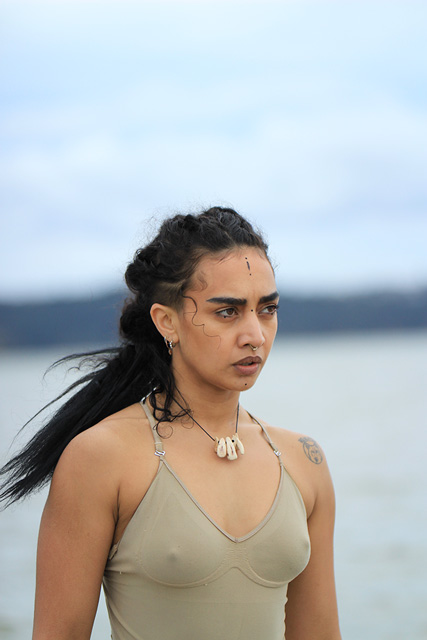 Four words that describe you:
Vessel – "I think my name is a great word to encompass who I am, in terms of being a messenger for things that are beyond my physical capacity. 'Vessel' is very true to how I perceive my purpose, to be an open armed space for other things to work through me."
Woman – "Before anything in this world, I would consider myself to be woman first. That's something that I feel so privileged and blessed to be. I wouldn't want to be any other way. I think there is so much power that is instinctive to being a woman."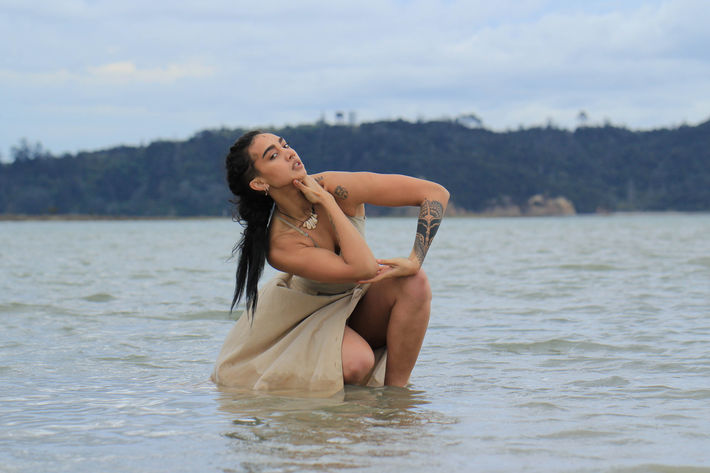 Invested (heavily) – "I'm almost to the point of obsession with the things I care about. That includes art, my outside interests, my family, anything like that, I am so invested. I will try to unpack everything, that includes myself and my journey. I really love to feel like I'm fully present with everything."
Powerful – "I've always been taught that I am empowered and I'm really grateful and humbled that I was given that gift by my mother so early. I like to present myself as more powerful than I feel usually, because I know it unlocks people around me when I offer another way of being. Because we get fed just one idea of how we're supposed to be, I like to try and contribute to the conversation and add another way to do it. Every person is powerful and we wouldn't be human if we weren't. We are the blend between human and divine, beast and God, and that makes us otherworldly."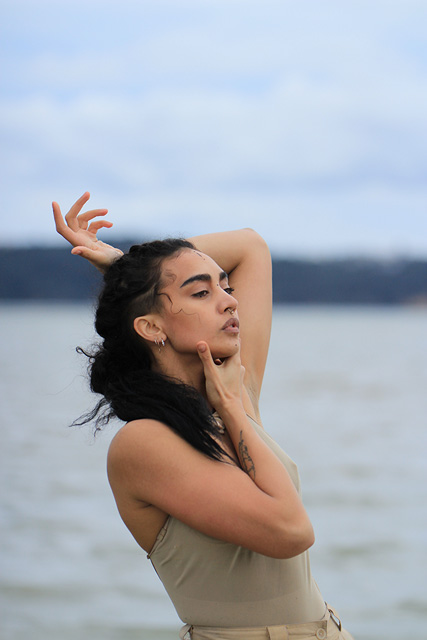 What is success in your art practice?
"Success in regards to my art practice is an illusion. I don't think it's a real tangible idea, I think it's projected onto a lot of artists, and we fall short because we are under a structure that deems success as being one dimensional. For artists, success is a life work, we never achieve success. For us, it's more about fulfilling what we feel our purpose or our role is, in our community and in our world. The idea of fulfillment should be said more than success. Success is such a foreign concept, I think to feel like you are fulfilling your purpose and contributing back to the world, should be the aim. "
How does being Pasifika influence your art practice?
"My relationship with being from the pacific has always been a thing of tension. A state of tension, growth and being challenged. My initial relationship with being Fijian was the lack of it, which created a void in me. That was my relationship with it for so long, and it influenced my work, my ambition, my hunger and drive to understand and reconnect"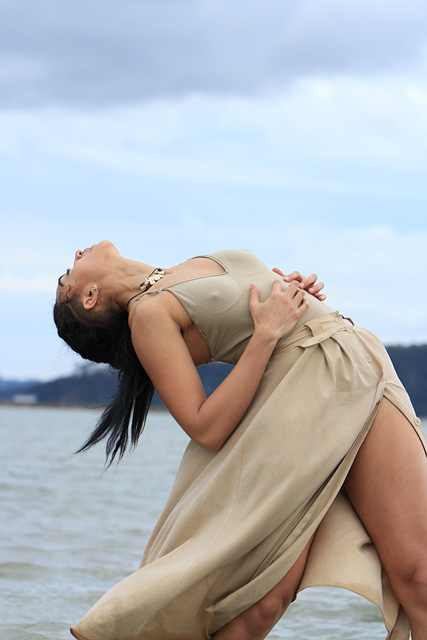 Where do you gather inspiration?
"I'm inspired by everything that creates tension and everything that's wrong and rich in the world, and I find that in my own culture and on a global level. I've always been incredibly motivated to create after I've witnessed something that I need to respond quickly and immediately to. The world will always inspire me. Women inspire me. Women inform everything I do. Inspiration comes and goes, but when I'm being informed by women or the world or people of colour or the Pacific, it's a constant feeding in. I have a life work, where I'm working on the same aesthetics, ideas and concepts, but in different ways. That's a part of my ongoing process, is to unpack those ideas"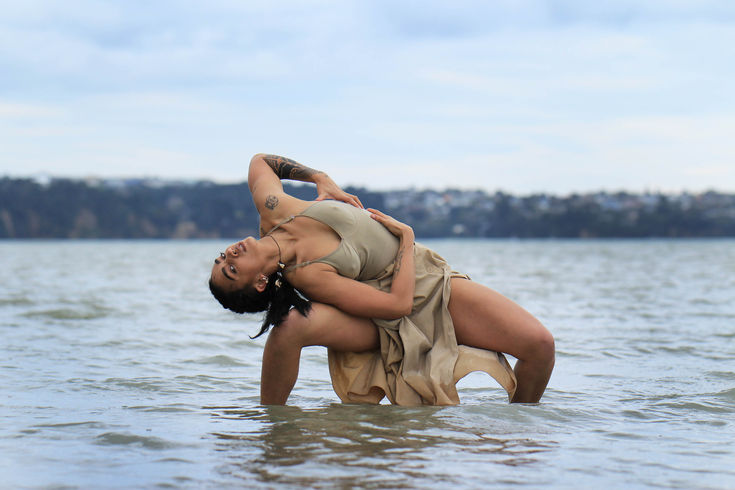 If Fiji were a person standing in front of you, what would you tell her?
"If Fiji was a person standing in front of me… I find this idea so confronting and it makes me feel really vulnerable. I wouldn't be able to tell her anything, because she is Fiji! It's come up a lot in my writing, and I think I would ask her to forgive me. Being a young Pacific woman who is mixed raced and of the diaspora, sometimes when you go back to the motherland, you feel nothing but guilt and shame. When I first went back, that was my initial reaction to her, 'I'm so sorry it took so long, I'm so sorry I've been so far away. I will spend the rest of my life making up for it' That will almost always be my reaction to her, apart from being in complete awe and being confused, challenged and triggered"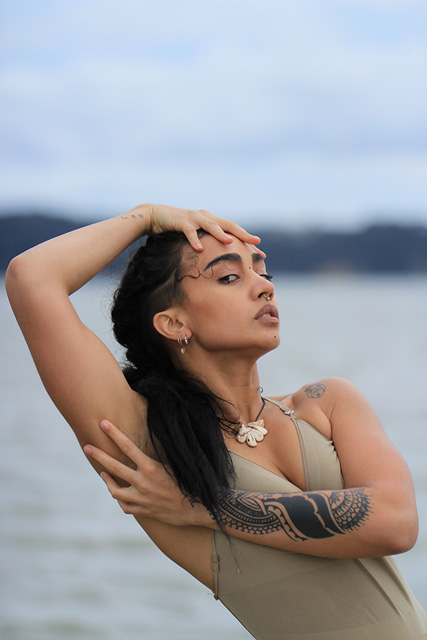 By: Timena Apa

Jahra will be performing next month in the Tempo Dance Festival
Solo Work: 'bloo/d/runk' in the Siva Niu Sila Showcase at Tempo Dance Festival - 13 & 15 October
Group Work: 'Sisters of the Black Crow' choreographed by Sarah Foster-Sproull in the Taumata: Four New Works Showcase at Tempo Dance Festival - 15 & 16 October
Tickets at www.tempo.co.nz
Jahra can be contacted for more info via Instagram: @JAHRAGER

Suggested Links:
Share