Humans of the Islands
HUMANS OF THE ISLANDS - JAROM SU'A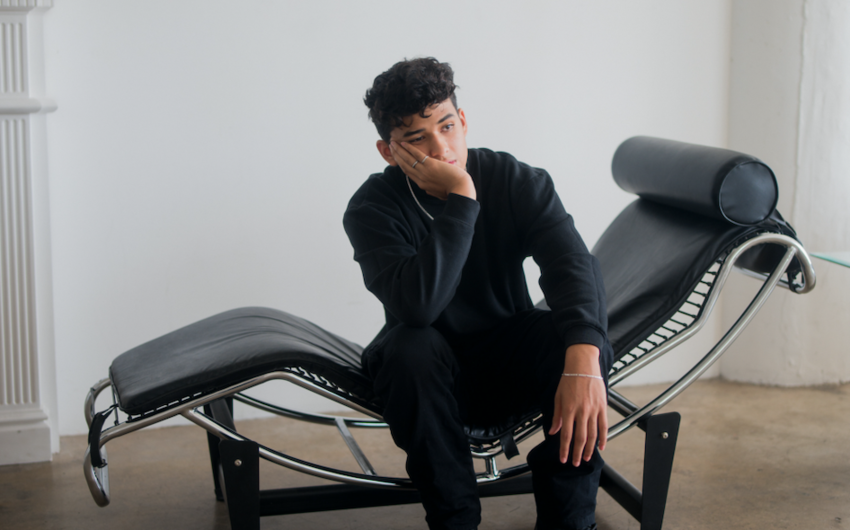 Jarom Su'a
Producer/Songwriter
Samoan/Argentinian/Mexican
-
My name is Jarom Su'a. I'm a 16-year-old producer/songwriter and artist based out of Florida/LA. I was born in Utah but later moved to Florida when I was very young. I'm a mix of Samoan and Argentinian/Mexican.
-
What were the pathways that led you to doing music and ultimately making beats and the producer side of things?
I remember being little and always loved music - I was 11 years old when I was in the car, and I heard "Are You That Somebody" by Aaliyah & Timbaland; I just wanted to know how people make the beats of these songs I hear on the radio—I was hooked! I remember going home and practicing; I bought Timbaland's online Masterclass. If you listen to my music, you can hear the Timbaland influence, and I think it's what shaped the way I make music forever but while still staying true to my own sound. I later met Timbaland when I was 12 years old; he later signed me to his producer group BeatClub and then I signed a publishing deal with Federico Vindver and Gary Marella through Pulse Music Group. I'm so grateful for all the opportunities I've had in the last four years of my being in this industry.
Who is your favorite musical artist/producer inspiration and why?
I listen to an array of artists. One thing about me is I never want to be put in a box. I make every genre, blend sounds you've never heard, and make super distinctive-sounding music. So my list for musical inspirations is a huge list, and as of right now, for inspo, I'm listening to BROCKHAMPTON, Frank Ocean, Mura Masa, Michael Jackson, Sampha, Billie Eilish, PinkPanthress, Travis Scott, 070 Shake, those are just some names that people know. I listen to a ton of unknown indie artists as well. I get inspiration from fashion/ colors/ movies, and places. If I see something that catches my eye, I'll be able to put that feeling I felt into the music later.
What has been a favorite experience you've had since you've been on this musical journey?
I think just having these full-circle moments. I loved music before I started in the industry. I knew all the names of the biggest Billboard charting producers and artists. Now I know and meet these people, and we work and collaborate daily, which has been amazing.
Also, I'm no longer just listening to music that charts; now my own songs that I made in my home studio are top 10 on Billboard Charts.
It's been beautiful and super satisfying when you slowly see all your goals getting accomplished—it pushes me to wonder what's next!
You've been mentored by Timbaland - what was the best piece of advice he's given you?
I remember a session I had with him when I was recently signed to his producer group BeatClub, and we were making some music, and he asked me, "What do you like to do outside of music?" I remember telling him my whole life is pretty much dedicated to music, and I don't really have anything else outside of it (besides family and The Lord). It's a non-stop grind with music.
I remember him saying, "Your grind to make it happen is incredible, but you need to stop forcing the creative process. It shouldn't be nonstop, you need to take some breaks because that's when you get burnout. " That was back in 2020 I don't make music every day now; I used to get frustrated about not making something daily, but now I don't force it anymore, and I've seen the rewards from that come. And it's just better for my overall mental health as well!
What's inspiring to you about the future - you mentioned you have a project coming out on the 25th November - can you tell us a bit about that?
The future is going to be amazing and super productive. On Nov 25th, I'm releasing my debut album titled "SEEING THINGS" it's a 12-song album with tons of different genres and 20 artist features! Super proud of that work, and it took over a year to finish it. I really do think people will enjoy it and the vision behind my debut album.
How important is it to bring a Pasifika perspective to what you do?
I'm grateful to be a Samoan in the position I'm in, and it's humbling to work with these great people.
It's also humbling to know that I, as a Samoan creative, have top 10 (No.3) on the Billboard charts; it sometimes feels unreal, and I hope to continue to create and work on big albums/singles and represent my people. I think being Samoan/Hispanic also helps with the music creation process; I'm big on rhythm, and I pride myself on the drum bounces I've created. I think a lot of that comes with the Poly and the Latino background, which is amazing.
Check out Jarom's album on Spotify or Apple Music (links below)
-
-
Public Interest Journalism funded by NZ on Air
Share