Humans of the Islands
Humans of The Islands - John Belford-Lelaulu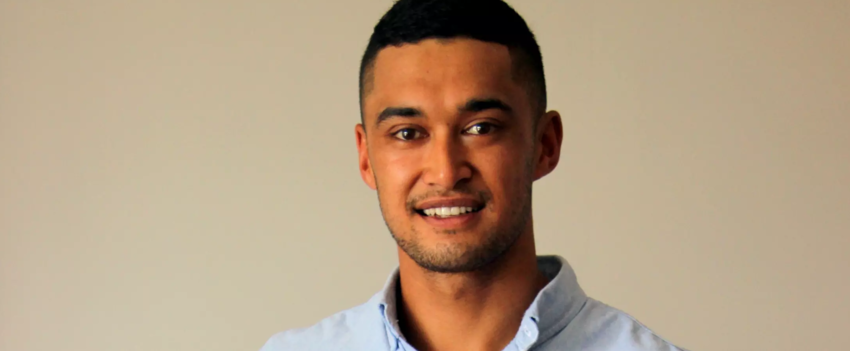 John Belford-Lelaulu
Architect
Samoan
I am an Architectural Graduate from Unitec's school of Architecture. I am a New Zealand born Samoan, raised in various parts of Auckland but matured into who I am in South Auckland. My parents, at separate times, moved (from Samoa) to New Zealand, the world of milk and honey, in search for a life of prosper.
When/How did you realise you wanted to pursue a career in architecture?
I attended De La Salle College where my passion for architecture began. I vividly recall running home one day after school in third form inspired by a speech by 'Electric Technology' teacher gave me and told my mother I wanted to become an electrician and she said "Auuuu leai, alu e fai le architecture" ("Auuuu no, go do architecture"). Made me second guess my electrical path so I invested most of my time on where my talents lay, Graphics.
I was always a mischievous student, which underplays my distractive attitude at the time but anyway; I was kicked out of my Graphics one day and my teacher said to not come back unless I had a good reason to. So I walked around school a few weeks until I had the answer. I went back to class with a piece of paper, and my teacher read it and let me back in to class. The note read: "I want to be the greatest architect in the world". So I haven't looked back since.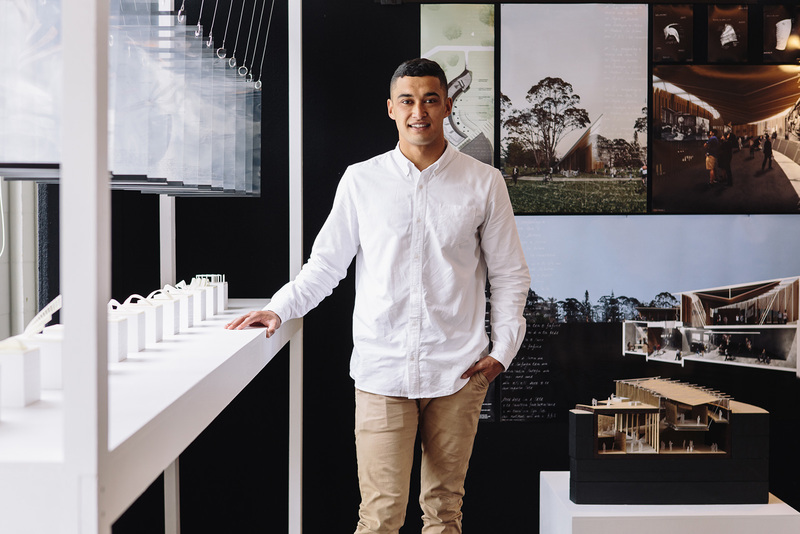 In terms of architecture, how does your Pasifika culture affect the way you see the world around you?
The turning point for me in my architectural studies was embracing who I was as a person; both in the way I was raised and my Samoan heritage. This was reflected in my thesis project 'Le Malofie', where I architecturally interpreted Samoa's traditional tattoo. I remember a supervisor asking me "What do you want to get from this project, do you want to learn more of your culture" and I replied "Heeell no, I know enough of my culture I just want to show my culture off now". But in all honesty this thesis project taught me a lot more of what it was to be Samoan than I had anticipated.
The tatau reflected an identity lost in the migration of Samoans to New Zealand; it reflects one responsibility to guide and protect members of our family and community; it reflects our thirst for knowledge; it reflects our courage, our desire for exploration, and our longing for discovery. It showed me that to be Samoan is to be of service to our family and community. It is these fundaments of fa'asamoa that I choose to transcend in to my work.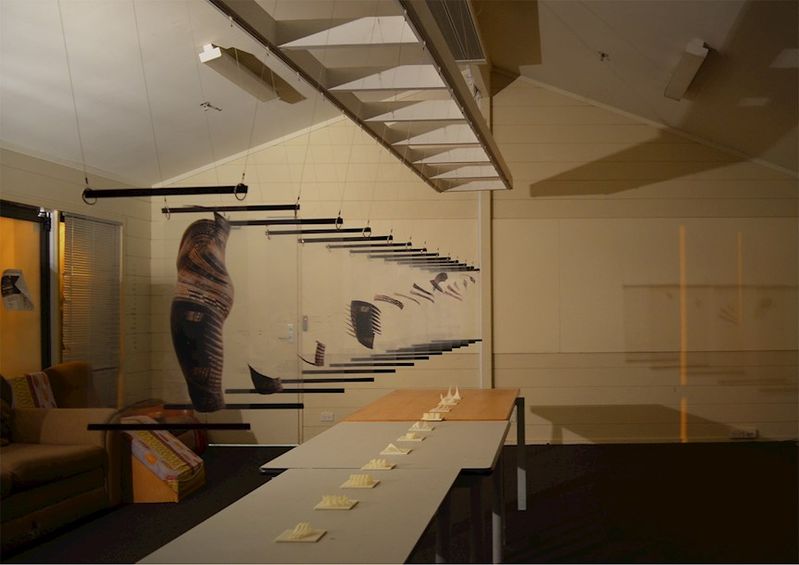 Who are your biggest inspirations and why?
Personally, the individual stories of my 12 siblings (looool) are very inspiring. Very explorative and entrepreneurial, from my siblings traveling the world in a Polynesian dancing group the "Polynesian Review", to florist adventures in Samoa, to havoc in London, these have all inspired me to explore the world beyond New Zealand. My sisters Adrienne and Yole, my rocks, have always been there for me, where we have learnt from each other through our struggles; that I would always be grateful for. And finally my nieces and nephews who will always inspire me to push boundaries and stay true to who I am; they're also good at making sure I don't break my promises haha. In essence, my family will always be my main source of inspiration. Fa'afetai tele lava.
What is your ultimate goal? / What do you want to achieve through your work?
My ultimate goal is to open more career opportunities for young Pasifika people in humanitarian and social architecture. I believe as a people this is the typology where we can most relate to. Creating responses to social inequality, inequity, injustices are inherent within our culture, especially diaspora and migrant Pasifika communities. But to express our culture in the way WE see it, is still young and unexplored territory within spatial industries.
By working in socially engaged and sensitive projects abroad and in New Zealand, I hope that I can learn, and fail, in ways that allow many more Pasifika people can learn from as they also progress through this path.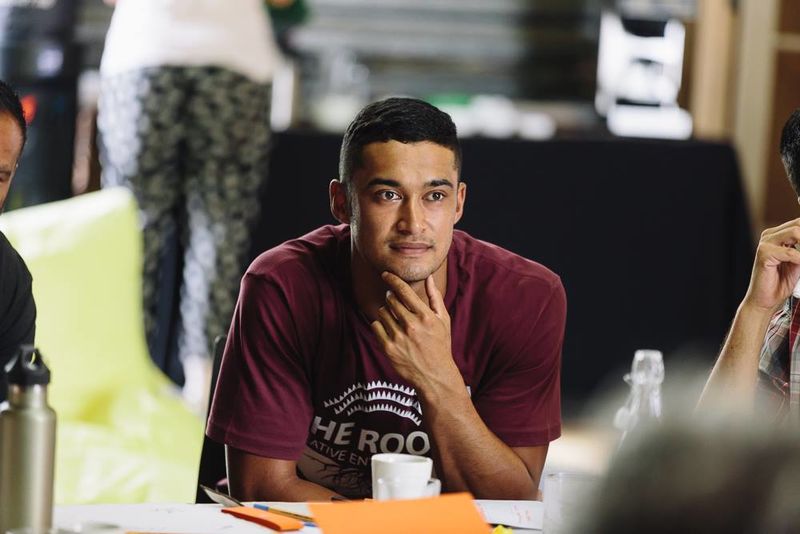 Have you had to face any struggles on your journey as an architect?
Being an ethnic minority had proved to be a personal struggle in my earlier stages of architectural school. Polynesian architecture wasn't as popular a topic as it is now in architecture, so it was hard to relate directly to anything that was being taught. So I was spending most of my time trying to see architecture through the lens of a white person.
However, it wasn't until first year in Masters where I felt confident enough to write about this different perspective we as Pasifika people brought to New Zealand's architectural environment. The desire to help our community; that "meaning" was associated to our everyday life and therefore our architecture, that symbols and motifs were not just patterns, but encapsulated our identity "so don't just slap it on a facade".
"I am Pasifika" was my barrier, but then actually "being" Pasifika, was my breaking point. With the help of friends, family, and supervisors I was able to channel this in to meaningful projects.
"E sui faiga ae tumau fa'avae"
"The form changes but the underlying principles remain"
Share