Humans of the Islands
HUMANS OF THE ISLANDS - LUKE AIONO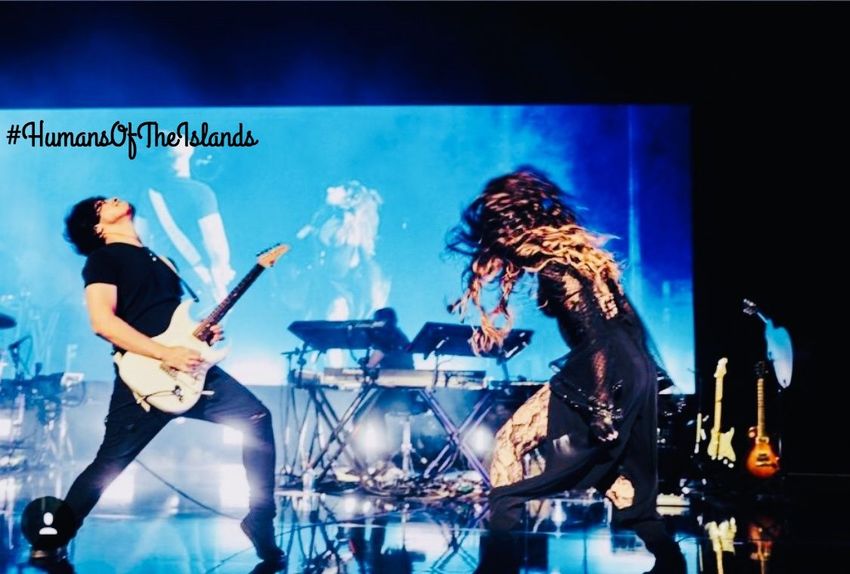 LUKE AIONO
GUITARIST
SAMOAN
I grew up in Long Beach, California. My parents were musicians so music has always been a big part of my life. They're both Samoan, born and raised in Auckland, New Zealand but they migrated to California in the 80s. I started taking classical piano lessons at 6 until I switched to guitar in high school and taught myself from then on out. I played a lot in LA clubs/jam sessions during and after high school and shortly thereafter got asked to play for Kenny Lattimore + Chante Moore as well as the hip hop artist Nas. That's pretty much how I got started playing professionally and it's been a cool journey from there that I've been very grateful for!
You recently wrapped touring as a guitarist with Camila Cabello - what were the pathways that led you to where you are now?
We recently wrapped up a long run for her Never Be the Same tour and Taylor Swift's Reputation tour. It was a really crazy adventure and I learned a lot more about my craft and how to be a better musician/person. I think we did over 100 performances in a year's time which went by pretty quick when I look back on it. I was asked to play for her from music director Adam Blackstone one day and we started rehearsals a few days after. I've worked with Adam with other artists like A$AP Rocky, Neyo, and a few others so I'm happy he trusted me again for Camila.
Can you tell us about some of the highlight moments you've had as an artist & some of the favourite artists you've been able to work with?
I really enjoyed recording on Nas and Damian Marley's Distant Relatives album some years ago. It was my first time ever playing reggae music so it was a fun putting my own twist onto a few tracks. It was very intimidating at first walking into a room full of rastas but we all became super cool after the first session and I'm happy they asked me back to do a few more! I also really enjoyed performing at the Grammys this year so that's another item I can cross off my bucket list. Favorite artists I've worked with were probably A$AP Rocky, Miguel, and Camila Cabello that I can think of at the top of my head.
How has being a Pacific Islander impacted your life and work?
I would say that the most major way it has impacted me is that I kinda just laugh a lot more and try not to take life too seriously. My family and I always make jokes and laugh about pretty much everything under the sun. Performing and writing music can be very intense and stressful under high pressure environments so I always keep a light hearted approach on everything and execute to the best of my ability. Also, islanders love food so one of the highlights of the day is for me to eat haha.
What have been some of your most challenging and some of your most rewarding moments as a musician?
Living the life of an artist is not easy by any definition (I wish I knew this before taking it seriously haha). Seriously though, it's been a very rewarding journey nonetheless. A lot of times in the past I would question myself if this is the right path for me. I'm happy I did that because questioning myself only made me stronger in who I am and to have the courage to keep pursuing what I love to do.
What is the best piece of advice you've been given?
My Dad always told me to follow my dreams, and I'm doing just that. Thank you Pops!
.
What do you love about being an islander?
I love being an islander. There's not too many worldwide so I kinda feel like a rare Pokémon sometimes when I think about it haha. Islanders are all super chill and down to Earth so I always stay grounded by nature and love representing my culture in my art and the music scene.
.
To follow Lukes journey check him out on instagram here & his Mums Sue's instagram here
You'll also love this Prince tribute that Luke and his cousin Alex Aiono performed in memory of Prince #RIP
Share
---
Comments