Humans of the Islands
HUMANS OF THE ISLANDS - MANUHA'APAI VAEATANGITAU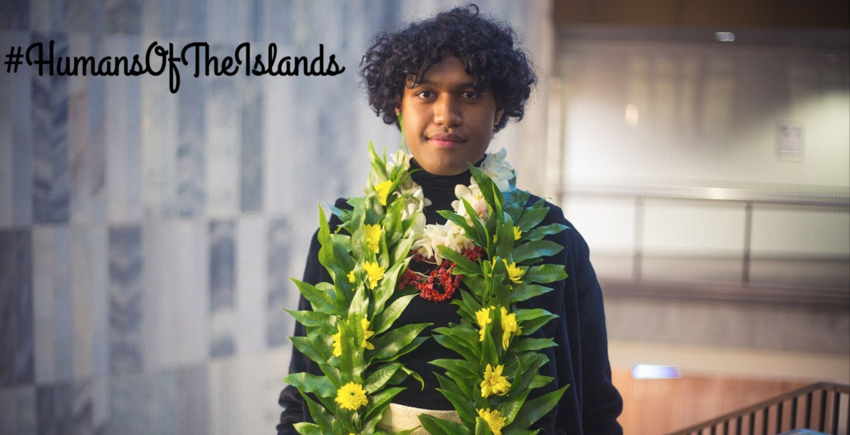 MANUHA'APAI VAEATANGITAU
INTERDISCIPLINARY ARTIST &
PRIME MINISTERS PACIFIC YOUTH - ARTS & CREATIVITY AWARD RECIPIENT
TONGAN
.
Manuha'apai is 21 years old and of Tongan descent. A valued member of the Queer Moana Oceanic arts collective 'FAFSWAG' since 2016, alongside his peers, Manuha'apai continues to navigate and craft spaces that encourage the safe exploration and dissection of our shared experience.
Under the collective, he has collaborated with many artists throughout the Pacific arts community and have opened discussion - alongside artists Pati Solomona Tyrell and Sione Monu - for the re-instating of queer Pacific identities (fakaleiti, faafafine, akavaine, etc) into their respective social/cultural canons. This has provided opportunities to exhibit and perform both nationally and internationally, most recently in Vevey, Switzerland. Manuha'apai hopes to one day become a lecturer and help other Pacific peoples, specifically those of the Queer Pacific community.
Why do you do what you do?
At it's base level, I do what I do because it's something I love to do. I hate these real tacky lines (laughs) but I come from a line long of creatives and a long line of orators, a long line of song writers and just people, particularly women who have instilled in me the love of art.
I guess I've kind of carried that on subconsciously through into my adult life and now art sits at the basis of really everything, even the most mundane things that I do now.
Why is it important for Pacific people to be representing in this way?
It's important especially for first generation migrants, they're coming from a generation where pathways were funneled and pathways were incredibly stifled in way of their outreach and everything was so limited so my drive to succeed and to represent in this fashion solely comes from wanting to dispel that myth. That you can do it. It's going to be hard still and you'll be broke for a long, long time but you can do it!
What are the coolest things you think about young Pacific Islanders in Aotearoa today?
They're so ahead of the game you know? The Pasifika things here in New Zealand - this is a hot take - but a lot of people like to think that Hawai'i is the cultural breeding ground for Pasifika nations but it's really New Zealand. It's really right here in New Zealand. The truth of the matter is that here is really where the renaissance is taking place. The renaissance of Pasifika intellectuals, of Pasifika art, we live in a day and age where we have real, tangible, Pasifika, Moana philosophies that we could call back to and we could source you know? And that's exciting!
Share
---
Comments