Humans of the Islands
HUMANS OF THE ISLANDS - SIAKI SI'I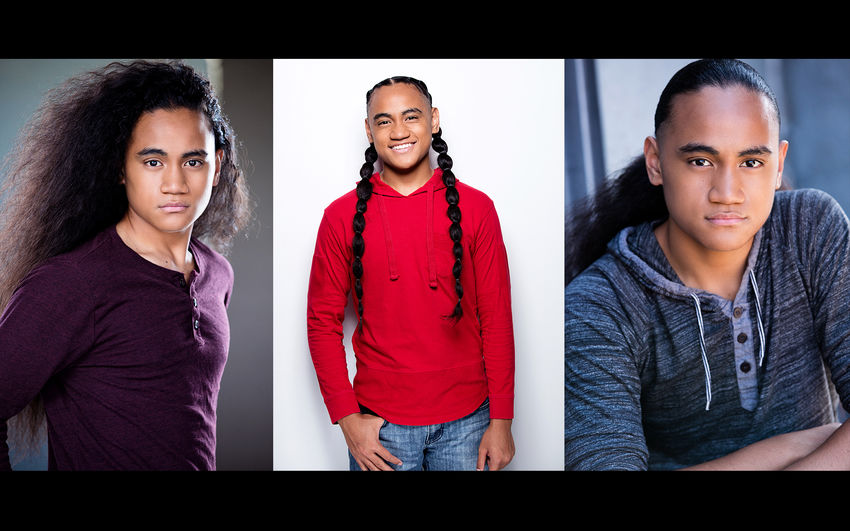 SIAKI FEKITOA NA'A JR aka SIAKI SI'I
ACTOR/DANCER/MODEL/SINGER & EVENT HOST
TONGAN
My name is Siaki Fekitoa Na'a Jr. also known as Siaki Sii. I am third generation to my family name Siaki and I am named after my dad. I was born in the Kingdom Island of Tonga and migrated to Los Angeles, CA at the age of 11 months old.
With my culture it is imperative to name which village my parents are from because that's how islanders determine your family lineage. My dad is from Pokotala/ Uiha and my mom is from Kolovai/Foui therefore, with Tongan culture we claim the village our father comes from which makes me a proud Pokotala from Ha'apai. Although I am from this amazing island I was given an opportunity of a lifetime to live in the land of the free to work towards an AMERICAN DREAM! My mom is a US citizen by birth and my dad is a Tongan citizen by birth. So I am blessed to be both. I currently reside in Los Angeles, CA and I am a working ACTOR, DANCER, MODEL, SINGER, RED CARPET /EVENT HOST but above all I am a child of GOD!
My parents have always taught me to do as much as I can the best way that I can. So as an actor I am constantly going out on auditions and working hard in Hollywood, whether it's with TV, film, commercial ads or prints. I also attend a weekly class specifically for acting, as a dancer I am in dance class a few times a week since I was 7 years old both modern and Polynesian, where I practice to perfect my skills not only as dancer but a passionate competitive dancer as well. As a red carpet and event host it gives me an opportunity to enhance my vocabulary skills and to learn to converse more with all walks of life in the industry, I am considered to be quiet and shy so this particular job helps me overcome that! It definitely helps my career. As a model I must say it's a confident booster and has helped me keep my confidence up because as an actor it is NOT easy. You get lots of NO's and at times it can be discouraging so it's important to be self motivated because that YES will come.
What I love the most about what I do is the opportunity to share my culture that I am deeply rooted in. I can share positive messages about love, happiness and culture all simply through acting, singing, modeling or dancing. This is what I love most about it is the opportunity to SHARE what this world needs. LOVE and UNITY!
What were the pathways that led you to what you're doing now?
Right before my 8th birthday I joined a renowned dance group out of Anaheim, CA called "Nonosina" under the direction of Tiana Nonosina Liufau (known for her work as curator/choreographer for Disney's MOANA) I auditioned for a lead role as a Ra'atira for the kids section and was blessed and humbled to carry that role at 9 years old for a Tahiti Fete competition held in San Jose, CA where I led a group of nearly 100 kids and was honored to WIN the best Ra'atira award which was the very first time in 20 years that this award was won by a child. I am very blessed to be taught by great leaders it's because of them that I was awarded with that great honor! Nonosina is my foundation it was here that I learned that I had great memorization skills to learn a script quickly and this is how I got involved with acting, singing, dancing and modeling.
What advice would you give to other Polys wanting to get into the business?
One of the important advice I would like to share with Polys is "It's ok to be different"! Together with my cousin Nancy Fifita we were blessed and chosen by Royal family as Youth Ambassadors for the Tongan Red Cross in the United States of America. I share this because what a privilege and honor it is to be chosen for such a great cause.
This is why it's important to always be YOU and never be ashamed of your culture, those who matter most will see your purpose! Part of the industry is having a great resume and skills to back it up! Being chosen as Tonga Youth Ambassador shows in my resume my ability of leadership, cultural understanding and being a positive influence within my community, and in the industry it can be crucial and overbearing and not very nice teens, but always remember your purpose! My purpose was to share culture understanding through acting, singing or dancing and doing what I love to do, we than allow the MANA to take over our soul and we deliver a captivating performance not because we have to but because we want to. Getting in the business doesn't just mean you go on auditions it means you work hard, pray harder and let GOD lead you, never give up no matter how tough it gets! The hustle is REAL. (Pictured with Alex Aiono one of the nicest Poly's I met in the industry)
What have been some of your favourite experiences as an entertainer, dancer or even just in life in general?
Some of my favorite experiences would have to be the opportunity to travel around the world as an entertainer. My trip to Tahiti as a young 10 year old lead dancer and orator has been one of my biggest highlights and being blessed to open for an awesome group called Common Kings in Tonga. I am excited to announce that I will be going back to the beautiful islands of TAHITI now as a lead dancer/orator as a 16 year old teen with my dance family who taught me everything I know. I love the island life and I am more about that life than a city boy!I am that kid who was raised in the city with the fast life but is captivated by the island life. I have an old soul because I live with my grandparents and was taught at an early age to help care and comfort them and I appreciate it because now I just have my grandma that's living. My dad who is very cultural and old school is my lead example of how to appreciate who I am as an islander. I am
deeply rooted into my culture and it's teachings I am fluent in my language and I am grateful that it was instilled in me. Through all my highlights and experiences I am humbled and grateful for every opportunity.
How important is it to bring Pasifika perspective to what you do?
Bringing a Pasifika perspective is extremely important to me. It's who I am, it's in my blood and why hide a part of uniqueness when you can share it with the world. Belonging to culture is a beautiful thing I choose to embrace it.
What's inspiring to you about the future?
I think the most inspiring thing about the future is not knowing what GOD has in store for me but working hard anyways in all areas that bring me happiness. Also, inspires me now is no matter what era I'm in whether its with films, concerts, acting, singing and dancing we will always have a place in the world we just have to recognize it and reach out for it! I am inspired everyday by all Polynesians who have paved the way for teens like me! I look forward to see what GOD has planned for me!
What do you love most about being an islander today!
EVERYTHING! I am grateful for the many opportunities to be able to share and educate the world on being an islander and I am thankful for those who are in the industry who is already doing just that!
Share
---
Comments