Humans of the Islands
HUMANS OF THE ISLANDS - THOR KATOA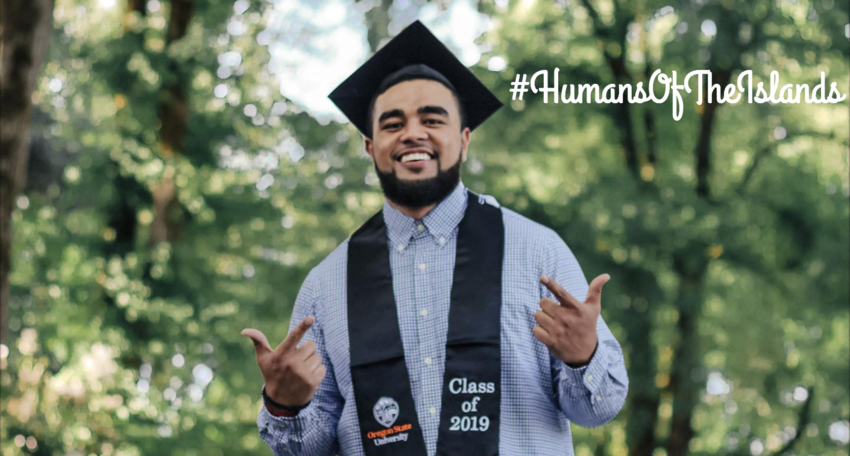 THOR LOPINI KATOA
ENTREPRENEUR & BUSINESS OWNER
TONGAN
.
My name is Thor Katoa. I was born in Guam, but was raised in St.George, Utah. I come from a large family, with 8 brothers and 1 sister. I am full Tongan and am currently on track to earn my Bachelor's Degree of Science in Communications from Oregon State University. In addition to being enrolled at OSU, my father and I have started our own business.
Can you tell us about the business you own and why it's unique?
Yes, my father and I are business owners of a CBD (Cannibidiol) company, Polynesian CBD, which is based in the U.S. (Oregon). Polynesian CBD focuses on Hemp derived products. However, the difference between us and other CBD companies, is that we've chosen a more unique path by adding an "island twist" to our product line (Island "smells" & tastes: ex. Coconut, pineapple, mango etc.)
We're also doing some product development with Kava at the moment too.
What were the pathways that led you to do what you're doing now?
Originally, I came to Oregon State University on a football scholarship, in 2015. I would have never thought in a million years that I'd be in this position, running a CBD company with my dad, but we were blessed with this opportunity and knew we had to capitalize on it ASAP.
What have been some of the biggest challenges and then some of the most rewarding moments of your journey?
One of the biggest challenges is having to re-educate people on the benefits of cannabis. This is especially challenging since the stigma associated with cannabis has existed for so long, in our culture and world. Another challenge is the legalities involved with this business. Since cannabis is not completely legal around the world yet, we have to make sure to stay updated with all laws and regulations, as they are always changing.
The most rewarding moments of this journey is being able to do what I love. It is also rewarding when I see how CBD has positively helped people in my life (family & friends).
What advice would you give to other Polys wanting to get into the business?
My advice to Polys wanting to get into this business is that if you are really passionate about it, go for it! Another piece of advice is to have patience and always think outside the box.
What do you love most about being an islander today?
I love being an islander because of our culture and close-knit community. As an islander starting up a business, it's nice to see the Polynesian community support us, whether it's sharing our page or tagging us in posts, to help build our brand. We appreciate all the love and support and can't wait for you all to try our products!
What's inspiring you about the future?
First, I am excited that I get to do business with my Dad. I am also excited to educate our community on cannabis and the benefits that come with it. I do believe that our products can make a difference in our people's lives and overall well-being. On a personal note I'm excited to be marrying my fiance Kasilita Pakola in less than 2 weeks. We have our University graduation ceremony on Saturday and get married the next day!
.

For more info on the health benefits on CBD, to place orders and to check out this Poly owned and run business check them out on IG and Facebook here -
IG: Polynesian CBD
FB: @polynesiancbd
Website: PolynesianCBD.com
Email: polynesiancbd@gmail.com
Share
---
Comments