Humans of the Islands
HUMANS OF THE ISLANDS - VINCE HARDER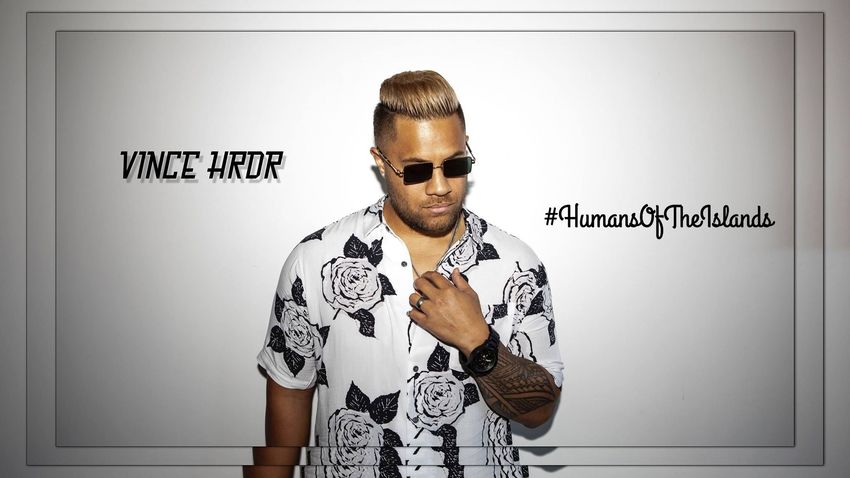 VINCE HARDER
SINGER / SONG WRITER / MUSICIAN / ARTIST
SAMOAN
I was born and raised in West Auckland and lived there for the first half of my school life. I then moved out to South Auckland with my mum and lived there during high school and Performing Arts School. My parents are originally from Samoa, Mum's family are originally from Savai'i but grew up in Vaegaga and Dad's from Aleisa in Upolu. I grew up with music around me and have always been drawn to it, now it's what I do for a living. When i'm not being an artist, I make music for other artists and help with their projects.
You broke onto the music scene with your feature on P-Money's 'Everything' can you tell us about your journey & the pathways that led you to where you are now?
That feature with P-Money definitely catapulted me into the music industry in NZ, it also made people aware of me as an artist, before then I was already performing in professional theatre shows across Australiaisa and had opportunities to perform at some big shows but none of them were authentic to me being an artist. From then on I've had to navigate my way through the industry learning from different people who have been there before me and it's definitely helped me to grow in this business not only as an artist but personally as well
What have been some of the biggest challenges and then some of the most rewarding moments of your career?
My biggest challenge in this industry has been time management and discipline. Music started out as a passion, it still is but sometimes it's easy to spend all my time on my passion and forget other important things along the way. I think every now and then I have moments where I'm on stage and I see how far I've come, I see my family in the crowd, and think to myself that I'm blessed to still be able to share my gift with people and have my family support me every step.
What is the best piece of advice you've been given?
Someone once said "It's music business... Not just music"... Realising that changed my life.
What do you love most about being an islander today?
That we are proud, that we love our culture and language and that we're getting more and more opportunity to share who we are and our culture on media and social platforms.
What's inspiring you about the future and what do you have coming up?
My kids inspire me, they're talented and without sharing too much, they are the future. I'm working on new music all the time so I'll be working toward another album this year and more music and visual content to share online, also some of my own shows in NZ.
Vince's latest single 'Next to You' drops tomorrow (26th April 2019) and you can presave it here: http://smarturl.it/vincehardernexttoyou The track will be available on all music platforms.
Follow Vince on Facebook or Instagrm @vincehrdr for more info on music and shows
Share
---
Comments