Humans of the Islands
PRIDE - PASIFIKA STORIES - Teneva Ropati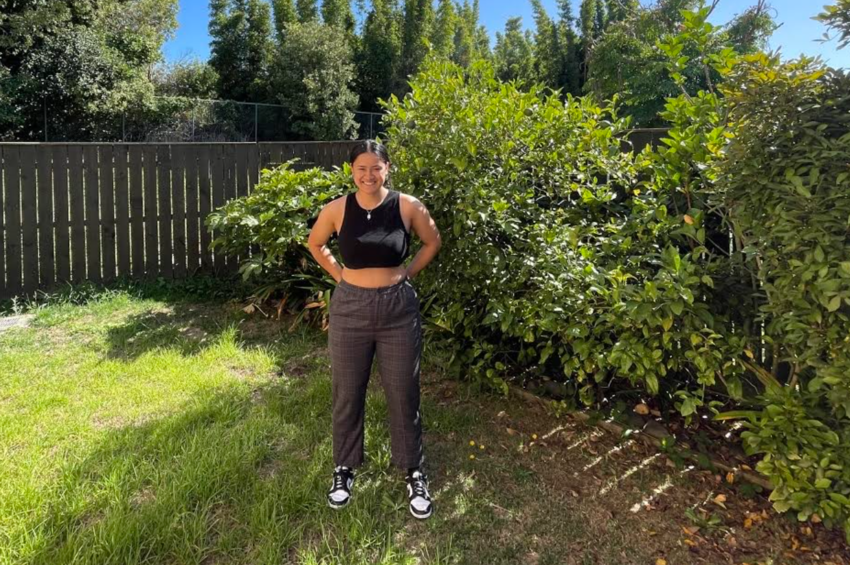 Teneva Ropati
(She/Her)
Student/Basketball Player
Samoa
.
Teneva Ropati is a young Samoan woman from the villages of Taufusi and Vaivase. She was born in New Zealand and raised in West Auckland. Teneva is a passionate basketball player and on top of all this is proud to call herself "gay af".
.
If you could have the world's full attention, how would you introduce yourself?
My name is Teneva Ropati, I'm 20 years old, Samoan and gay af lol.
Is Pride month something that you personally celebrate?
Absolutely! I love the feeling I get seeing everyone be 100% themselves and not caring. Especially at Big Gay Out. I always feel so at home being around complete strangers. It's odd but I understand it. I feel the most proud of our community during Pride month — and I'm pretty damn proud every other time of the year.
What has been your relationship with the phrase "coming out"? Was "coming out" a process you had to go through with your family?
Bittersweet is probably the best word to describe my experiences. Like most, I came out to different people at different times. In year 12, I came out to my twin sister and youngest brother. They fully supported me like I knew they would. I cried before, during and after this happened. Months later I managed to muster up enough courage to write my Mum a letter saying I was Bi-sexual; knowing full well that I'd only ever been attracted to Women. I just figured it would hurt her less if she thought I still liked Men. I was wrong about this and the next two to three years after were difficult to endure. For a while now though, my Mum has been my confidant and accepts me for who I am. I never actually doubted that she wouldn't come around. I can't say the same for my Dad but what I can say is: I am and will always be the favourite. After the most important people in my life found out about who I am, no one else mattered. It's the best thing I ever could've done and I don't regret it one bit.
What does being Young, Pasifika and Queer mean to you?
Being Samoan and Queer are the two greatest things I identify with. The two things I pride myself in the most. It could've just been me, but growing up I never saw or heard of any Queer Pasifika Women. If I had, I think it could have given me the strength to come out and be my authentic self much earlier. I can only hope I could ever do something like that for anyone of the younger generations.
Can you remember a pit and a peak of your journey thus far?
I was told that me liking other Women was only the temptation and persuasion from the Devil — nothing had ever made me feel so low. Especially when I had spent years pretending and praying for the defining parts of me to disappear. I poured my heart out to someone I held the highest regard for and it wasn't the response I was expecting and/or hoping for. The highlight has definitely been falling in love for the first time. I thought I already had with a guy but about one month into my relationship with my first girlfriend (lol embarrassing), I realised that it could never compare. She, who is still my best mate, helped me find who I am today and it enabled me to feel more confident, to grow, to feel more transparent and comfortable within myself and what I present to the world.
In what ways would you like to see the Pacific community become active allies to the LGBTQIA community?
From my experience, the lack of talking was a prominent issue and is what caused my relationships to slowly slip away. They simply refused to talk or even listen. I'd love for our community to get to a point where they'd be able to see and accept us for who we really are: just like everyone else. Open conversations could get us there. I think this refusal to talk is a product of our peoples close relationship with God. Teachings from the Bible led to this topic becoming taboo in every household, which in turn made it difficult for LGBTQIA+ youth to speak to their loved ones about it and vice versa. I'm not asking for anyone to completely abandon their beliefs and traditions, I recognise how strong a presence religion has always had with our people. However, we need to address the deeply embedded toxic mindsets that stem from it and consequently affect our LGBTQIA+ community. These mindsets, much like stories, have been passed down from generation to the next for far too long and the first step to becoming more inclusive is to be able to see past religion and be open to having a better understanding. So in a nutshell: to gain the willingness to listen, talk and understand is how I think our Pacific community as a whole can get on track to become active allies to the LGBTQIA+ community :)
Share