Humans of the Islands
WOMEN OF THE ISLANDS - COLLEEN FURGESON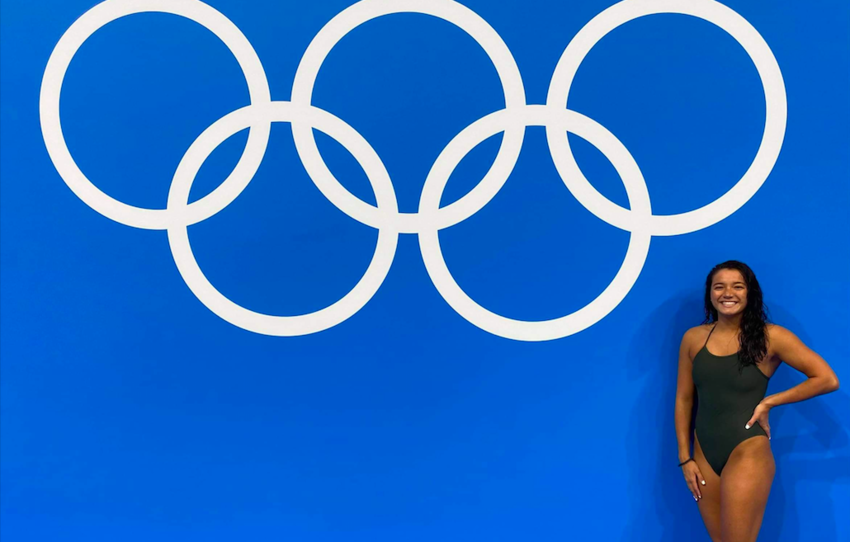 COLLEEN FURGESON
OLYMPIC SWIMMER
MARSHALLESE
-
Colleen Furgeson is a two time Olympian that competed in the women's 50 metre freestyle event at the 2016 Summer Olympics, and is now competing once again at the Tokyo 2020 Olympics in the women's 100 metre freestyle. Colleen was also the flag bearer for the Marshall Islands in Tokyo last week.
Furgeson trained at Lincoln College under Coach Johnathan Jordan together with fellow Marshallese olympian Phillip Kinono. Together the pair make up the only two Olympians representing Marshall Islands this year at the Tokyo 2020 Olympics.
We spoke with Colleen in Tokyo about her pride for Marshall Islands, the atmosphere at the games and more. Heres what she had to say:
How does it feel to be representing Marshall Islands at the Olympics?
Representing the Marshall Islands is an amazing feeling and an extreme honor. I have had an amazing opportunity to represent home!
-
What's the atmosphere like in Tokyo right now?
The atmosphere in Tokyo is pretty great! I love to see all the different countries come together and compete at their highest level. It's also so fun to see all of the Oceania counties together in one building- love saying hi to each other, chatting and wishing each other the best during the games.
What has been a highlight of your experience so far?
It has to be opening ceremony. That was such an amazing experience! Ahhh, to see so many countries in their traditional wear was so cool! I absolutely enjoyed the mixed cultures! The islands rocked the outfits!
-
What advice would you give young Pacific Islanders with dreams of being an Olympian one day?
Stay positive. I've learned that staying positive mentally has such a huge effect in all you do. Find people around you that want nothing but the best for you! And don't ever forget you always have your Oceania/Pacific family. Even though we may not see each other all the time, I know I can count on them for anything and they can count on me.
-
Colleen Furgeson will be competing in the Women's 100m freestyle Heat 2 this evening at 10:04 pm NZT.
Share