Humans of the Islands
WOMEN OF THE ISLANDS - 'ILAISAANE LATU VAIPULU GREEN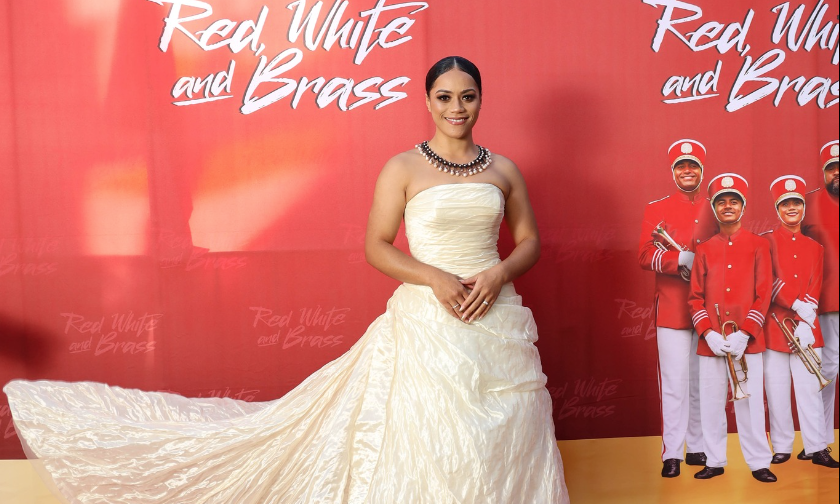 'ILAISAANE LATU VAIPULU GREEN
ACTRESS
TONGAN
-
Malo e lelei my name is 'Ilaisaane Latu Vaipulu Green. Yes, I had to put my full name and maiden name because I can already hear my mum saying "before you were a Green you were a Vaipulu" Hoi sai ke tau ilo/good to know. I was born and raised in Otara South Auckland. My Pacific heritage is from The Kingdom of Tonga.
My parents are both from Ha'apai, Dad is from Lofanga and Mum is from Tungua. I still reside in the same house in Otara. I do acting as a full time job, but since covid happened I'm looking at other avenues for some side hustle.
What inspired you to get into acting?
Growing up I loved performing! Before acting I was a dancer and I was sooo passionate about it. My favourite styles were Hip Hop and Pasifika Dancing. I did it from primary all the way to high school. Throughout high school in each year I did both Polyfest and Bring It On. I was already set on the idea that I was going to finish school, be a back up dancer and travel the world with pop celebrities. Nek minnit I enrolled into drama class in 6th form and with the guidance of my Drama Teacher David Riley, everything changed.
I'd also like to mention that I come from a musically talented family. My father is a Musician, Composer and Producer. He had a substantial musical influence in not only my life but on my siblings as well. He made (sometimes forced lol) me and my sisters to sing at church, family and social functions. I was obviously the Michelle of the group because I did not have all the spotlight, but that's how I wanted it. So, as you can already tell performing was in my blood and what a better way to amalgamate it all than with acting. I attended the Institute of Unitec graduating with a Bachelors of Performing and Screen Arts, Majoring in Acting.
You played one of the lead characters in the Tongan drama 'Brutal Lives Mo'ui Faingata'a' and you're reprising your role in Series 2 which is out in May. What attracted you to the role and to being involved in the series?
When Vela Manusaute presented the opportunity to play the role of Lupe, I immediately thought to myself "My first Tongan role... this is it... nows your chance sis!" Honestly It could not have come at a better time. Interestingly enough I was in the early stages of my somewhat weight loss journey. Just the thought of knowing I could potentially play this role, got me walking on the treadmill to running full speed!
Once I was offered the role I started doing roundoff back flips (pffft I wish) haha. However I did put a lot of effort and emphasis into my workout regimen. I managed to drop more weight, get in shape and build muscle. Oua!
Since we caught up with you last, you've been busy working on a number of projects. We've seen you in a Pacific children's series 'Fresh Fairytales' and more recently the theatre production 'Savage Coloniser'. What have been highlights for you working on these different shows?
I've never done a kids show before, so I was definitely excited when I got a role on Fresh Fairytales. My highlight would be the fact that my little nieces and nephews can watch me on screen and understand the content of the show.

The Savage Coloniser Show was just a whole different ball game! I mean creating a show from scratch and learning lines, transitions, choreography, songs etc - in just 4 weeks was a roller-coaster! As complex and tiring as it was the whole rehearsal process and performance was my highlight.
Watch Saane below in Fresh Fairytales
You're now in a feature film which has just come out in the theatres - 'Red, White & Brass'. Can you tell us in your own words what it's about, who your character is and what attracted you to the role?

Red, White & Brass is about Maka and his church creating a Tongan Brass Band from scratch to play for the Tonga Vs France game. The brass band was their free ticket to watch the game. I played Irene in the movie and what attracted me to her character was that I'm exactly like her, She is my older sisters, girl cousins, auntys.
The movie is based on a true story. Was your character based on someone who is real & if so was that a challenge playing a living person?
I asked this question to the co-writer Nua Finau who the story is based on, and this is his reply:
"Yeah and no. Any Tongan who has a sister or girl cousin knows the unique relationship that we have with our sisters, they're ruthless to us, but they love us the most too. Irene is based on all my sisters, I annoy them the most but I know that they love me more haha, so I get away with it the same way Irene and Maka are."

I would say that since I'm an Irene to my brothers, there was no challenge in channeling myself lol
What do you hope Tongan people will take away from the movie after watching it?
That our people can do anything! If you are Mafana like our brother Nua you too can tell your story and create a feature film! OUA!
What is the best piece of advice you've been given?
Do what you love and love what you do!
-
What do you love about being a Tongan woman today?

That I have the capacity to create my own pathway and to navigate what I want, how I want and when I want. Respectfully! TUUUUUEEE
-
Public Interest Journalism funded by NZ on Air
Share