Humans of the Islands
WOMEN OF THE ISLANDS - INDIRA STEWART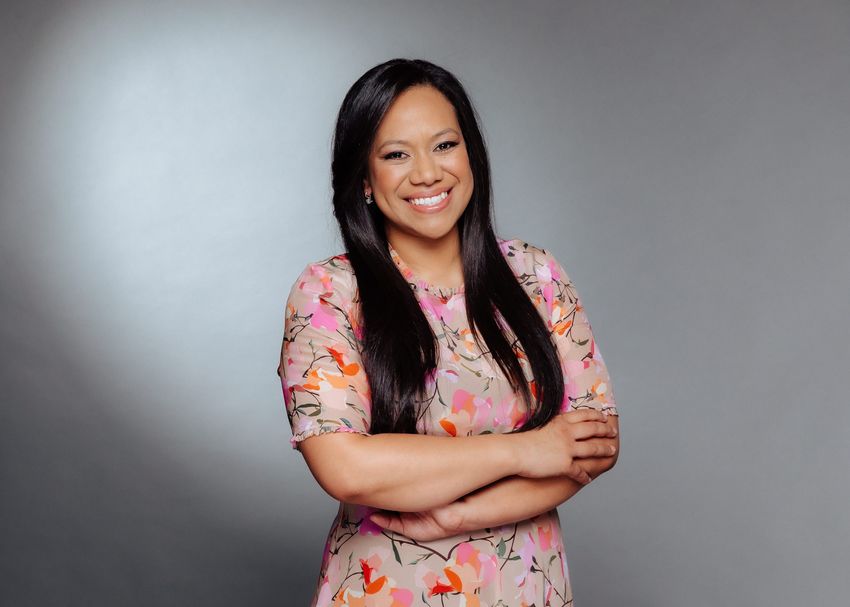 INDIRA STEWART
JOURNALIST / BREAKFAST ON ONE's NEWSREADER
TONGAN / FIJIAN
.
Congrats to Indira Stewart who has just been announced as the new Breakfast on One's newsreader - look out for her on your TV One screens soon.
New Team who dis?
I'm Tongan Fijian, born in Tonga and raised in New Zealand. My father's family is from Tatakamotonga in the village Mu'a. My mother's fijian side is from Kadavu and the village of Tu'anuku in Vava'u, Tonga. I'm a Journalist working in News and Current Affairs. I spent the last 6 years mainly focusing on news around New Zealand's Pacific community and the international Pacific region. I feel privileged to have covered the Pacific realm because it's so rich with stories but there aren't enough people telling them. The stories I've covered have made my work meaningful and have made me a stronger journalist. It's tough covering Pacific people - many of our people aren't always open to talking or offending others especially because of the way our communities are built - everyone is connected. But being silent can be dangerous when you're already among the most vulnerable in western society. We need to be able to speak up to stand against injustice and to hold people accountable when needed. Journalism for me has often been about giving my community a platform to have a voice.
You're were a journalist for RNZ - what were the pathways that led you to where you are now?
When I was a child I used to make up my own tv shows and pretend to be hosting. Sometimes it was a cooking show, other times it was a news programme. It was totally fakamuna (make-believe/pretending) to me. I had presented a couple of segments for Tagata Pasifika (TVNZ Pacific programme) in high school but I never thought about pursuing anything in journalism. Until my second stint at University I studied Communications. One year I chose a journalism class simply just to get extra credits but in my first journalism lecture, the tutor got us to analyse a column about cultural identity written by Tapu Misa. It was the first time I'd ever seen a brown woman writing in mainstream media. I took that piece home and kept reading over it and it was a pivotal moment for me that inspired me to become a journalist.
You've been hosting an early morning show on RNZ - can you tell us a bit about it?
First Up is a news and Current affairs programme at 5am every week day. To be honest, I'm still getting my head around having to wake up so early!! Lol We launched back in May last year. Our programme is a mix of news and quirky feature stories. We want to break some stories on the programme but also take a look at some lighter interesting stories around New Zealand and the world. I'm blessed to be a part of an incredible team that has worked hard to produce the programme.
.
How important is it to bring a Pasifika perspective to what you do?
It's very important. The only way anyone can have a balanced worldview is if you're open to hearing other perspectives. For a long time, our mainstream newsrooms have lacked a diverse range of perspectives but that's slowly changing. We have more and more voices coming to the table. On some level, we can all do better at understanding each other and I'm grateful for some of my palangi colleagues who have been open to listening to my perspective. Not everyone's been open - there have been times where I've really had to fight for my own community to be represented correctly in some stories. I haven't won every fight either but it's pushed me to grow a backbone and be able to back myself in a newsroom. I don't take it lightly that I have a responsibility to represent my community as best I can in mainstream atmospheres.
How has being a Pacific Islander impacted your life and work?
Because I come from such a big community, I've continued to build my life with a strong sense of community and village. In the newsroom I love calling all my colleagues, no matter what nationality they are, 'sister' or 'brother' - and I love it when they feel comfortable to call me the same. Coming from a collectivist (village-type) culture means that everything you do is not just about you. It's about everyone you carry with you and those who have gone before you. You also remember that every door you open is going to allow others to go through after you. It's an empowering way to live - knowing you're never walking this journey alone. It also gives you a reason bigger than yourself, to do better.
What have been some of your most challenging and some of your most rewarding moments in your field?
There was a period in my life where I was a solo parent. That was definitely a character building season for me - but I wouldn't change it for the world. It made me work harder than ever. I struggled and sacrificed but it taught me humility and to appreciate everything we have. Working to provide for my kids meant I spent a lot of time away from them when they were younger - time that I can never get back. So when I come to work, I don't come to play. I have to work hard because I've got to make every second count for me and my family and to make it worth the sacrifice. I chase stories that are meaningful and make it worth my while. I've now remarried and my husband and I have a blended family with four children together. After everything we've experienced in our own personal journeys, the best and most rewarding gift has been being able to give our kids a united home. The biggest reward for me would be to see all our children go further than us and do greater things for themselves.
What is the best piece of advice you've been given?
John Campbell - he has been an empowering mentor. In a television studio during an ad break recently, in front of sound operators, camera men, co-hosts who were also in the room - he stood up and poured encouragement into me telling me to be proud and bold as a brown woman in mainstream media. It's not every day you'll see a highly successful and influential white man of privilege stand up in a room to lift up and empower a brown woman like that. It's a moment I'll never forget.
Share