Humans of the Islands
WOMEN OF THE ISLANDS - VANU MAOATE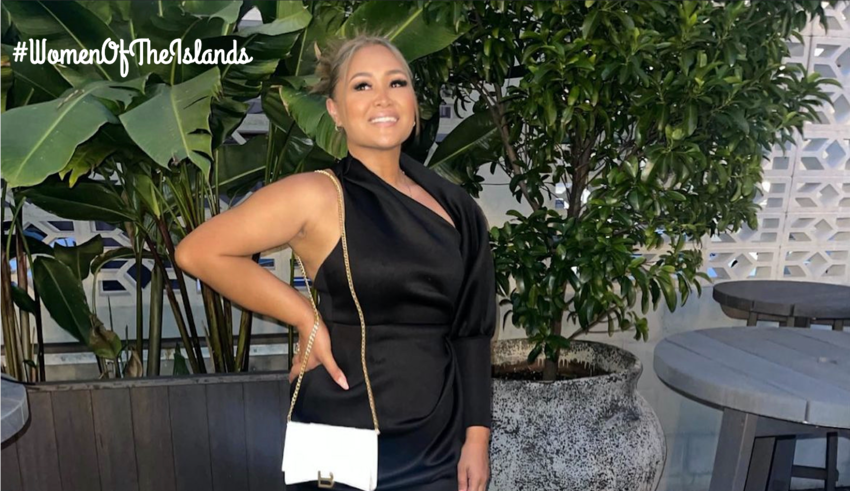 IOKAPETA IFOVANU MAOATE
BEAUTY BY NUNU BUSINESS OWNER
SAMOAN
-
My name is Iokapeta Ifovanu Maoate (nee Savea), I was born in Porirua, Wellington New Zealand. My parents are from the villages of Siumu & Aleipata in Western Samoa. I lived in Porirua for the first 12 years of my life but mostly grew up in Palmerston North. I now reside in Brisbane, Australia and am a Full Time Lash Technician & Cosmetic Eyebrow Tattooist.
You recently started your own business - what were the pathways that led you to what you're doing now?
I was hanging out at our local swimming pools here in Brisbane when I met up with an old friend of mine who mentioned her cousin who also lives in my suburb was training girls to be Lash Technicians. She is a fully accredited trainer so I immediately called her up and she booked me in for 1 on 1 training to get me certified as a Lash tech, I also wanted to add more beauty services so I am certified to do Eyebrow Lamination & Lash lifts. I like to hear what my clients want and many requested for Cosmetic Eyebrow Tattoo so I also completed my training in that too.
What have been some of your most challenging and some of your most rewarding moments getting your business up and running?
The most rewarding part of running my business (Beauty by Nunu) from home is that I can work in my own time, I can work around my kids and be able to attend school activities and sports trainings too.
The most challenging part would have to be trying to build up my clientele when I first started as there were so many more lash techs starting up 2 years ago. Most of our Polynesian children in my generation weren't taught how to run a business or even how to manage money so I literally had to work it out on my own, and still am.
You're also a mother to 4 beautiful boys, what does a typical day look like for you when you're juggling your business and being a Mum?
I have to be honest, my 4 boys have never been in the way of me opening and running a Home business, and that's the beauty of running one from home. You work in your time, you start and finish when you want to. I have time to go to the gym, hang out with friends, volunteer at my local church and still work a 30 hour week. It's all about balance.
What do you love about being a 'Boy Mum'?
I grew up in a family with 5 girls, no boys! My poor Dad (who is no longer with us) always wished he had a Son, so I feel like maybe I've taken on that role for him. I have been blessed with 4 great Sons who I adore. I love that they are really laid back, never needy and always open up to me about literally everything. But more importantly I love that they love going to church, they are pretty much the total opposite of me growing up.
What advice would you give to young people who are wanting to run their own business?
I have a lot of young people as clients who ask me all the time if it's worth it, or even if they should start. I'm so glad I started when I did, I'm glad I didn't give up and my advice would be, get your training done, do your research even after you've been trained, always good to learn more on YouTube or TikTok, start and don't give up cos it's so easy to feel discouraged but your clientele and future clients want to see your persistence in your work, and always upskill yourself so you don't get bored!
What's inspiring to you about the future?
The fact that my Sons will one day run their own business, I strongly believe our kids do as you do and not what you say. I'm still early into this beauty business so I'm excited to upgrade my beauty menu, run my own store with my own staff members and just be the boss I was always meant to be.
What do you love about being a Pasifika woman today?
I love that I had the upbringing I had, although it was hard and full of restrictions, it helped mould me into the Pasifika Woman I am today. I stand strong, I stand proud and I love that I can speak with confidence in my language and share my knowledge to the next generation of Pasifika Women.
-
Public Interest Journalism funded by NZ on Air
Share