Humans of the Islands
WOMEN OF THE ISLANDS - KIRSTEN FISHER MARSTERS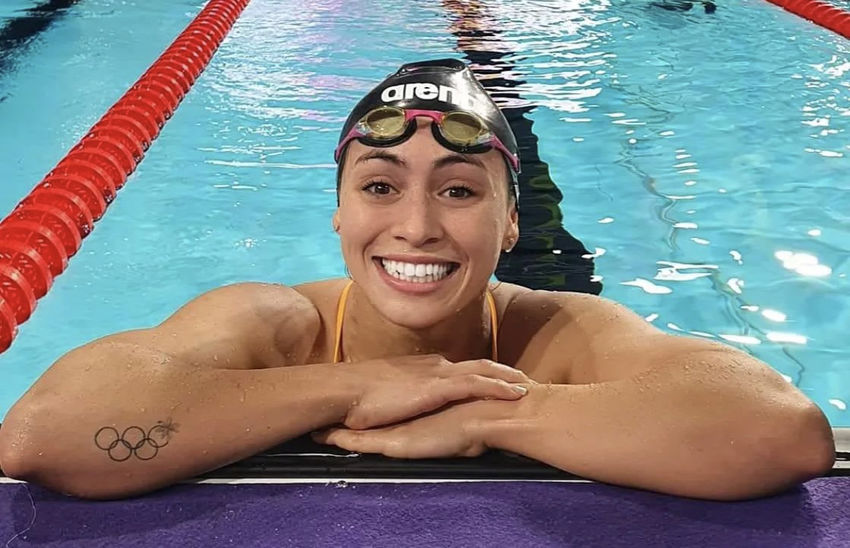 Kirsten Andrea Fisher-Marsters
Swimmer
Cook Islands
-
Kia orana, I'm Kirsten Fisher-Marsters. I am a competitive swimmer. I represent my fathers side of the family who are Marsters from Palmerton Island in the Cook Islands. I have alot of love for both New Zealand and the Cooks and if I am asked where I feel at home, it would be wherever my family is.
What has your experience been like representing Cook Islands at the Commonwealth games?
Everytime I put my Cook Islands uniform on, I feel honoured. What I love about the Commonwealth Games is being with fellow kukis from different sports. We have a very special team spirit and when I hop on the blocks ready to race I want to do well for my team and for my country, we are there for each other to celebrate our achievements and support eachother if things don't quite go our way. That's why I love representing Cook Islands.
How long have you been swimming and what got you in to the sport?
My mum taught my siblings and I how to swim when we were young so that we would be more safe around water. I really enjoyed swimming and I was always very competitive so if i did something i wanted to master it. After graduating from mums lessons, I joined my first swim club at 10 years old because i wanted to have the best chance of winning school swimming sports. 14 years later and I am still working to be the best i can be but with some slightly bigger goals. I love the feeling of working hard and pushing my body every day to be better.
What is the atmosphere like in Birmingham? Do you see many of the Pasifika athletes around?
Birmingham is buzzing, there is alot of excitement and the city has been dressed up to impress. Us pasifika athletes tend to find each other no matter where we are, speakers playing Island jams, ridiculously loud laughter and the best food spots usually point you in the right direction to find other oceania athletes. Especially in swimming but I am sure in all other sports, Pasifika athletes would say that we are pretty much a family and we spend most of our time away together. We always cheer for each other and it's a nice feeling having wider team support.
Although we did not-so-secretly enjoy abit of friendly competition in the 4x 100 medley against Samoa (Cook Islands took the win this time if you were wondering ;)
You were also at the olympics and now representing your islands on a global scale once again. Where do you get your drive and passion from?
It's not always easy to keep going as you get older. There's alot of sacrifices you have to make along the way but I am lucky to have a strong support network around me and I have over the years been able to learn to cope with the challenges of working to support myself, studying for future goals, and also training over 20 hours per week. I think its important to enjoy the journey, I love swimming and I want to keep going because I feel like I have more in me
Whats next for you? How can people follow your journey?
We have Fina World Short Course Championship in Melbourne in December, so I once I head back home I will be back into training and we will be examining my recent performance and look at the areas I can work on to achieve the maximum power out of my stroke in hopes of qualifying for the team. I've been away for 7 weeks so it will be nice to spend sometime with my partner and family, I would also love a boil up right now so i think that will be a priority on the agenda haha. Feel free to follow my journey through my Instagram @Kirsten.fm I appreciate all your support.
-
Public Interest Journalism funded by NZ on Air
Share