Humans of the Islands
WOMEN OF THE ISLANDS - SILIKA ISAIA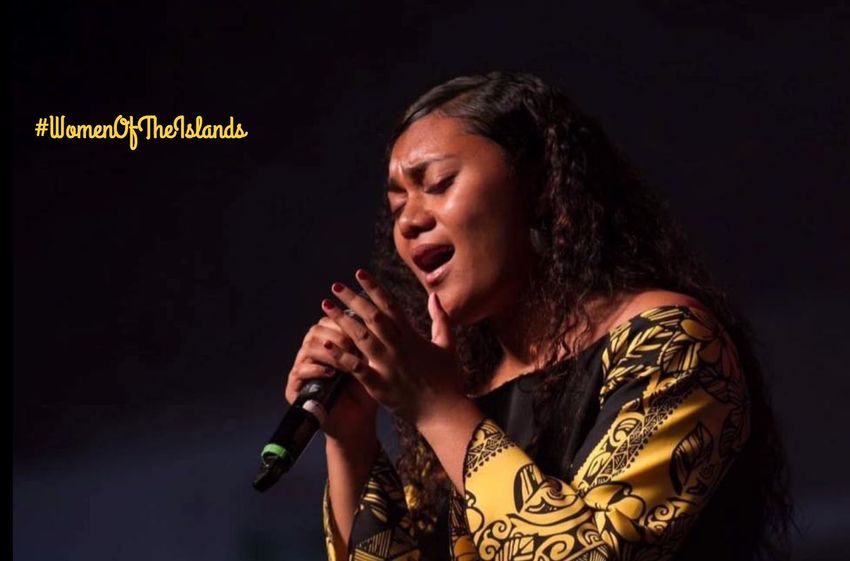 SILIKA ISAIA
2018 WINNER OF STAND UP STAND OUT & CURRENTLY STUDYING A BACHELOR OF MUSIC
SAMOAN
.
Talofa Lava, I am a Pacific woman originating from the island of Samoa whose blood runs deeps within the soils of Fasito'otai, Toamua, Salelesi, Satui Malufilufi, Vaitele and Patamea Savai'i. My name is Silika Isaia and my greatest blessing in life are my Parents, my mother Leasi Levi Isaia and father Timoteo Isaia.
Born in Samoa, raised in Christchurch for the first half of my life, and now residing in Otara, never have I ever doubted my passion for music.
A two year old who landed in the land of milk and honey in 2004, with big brown eyes and curly short hair wearing a matching blue and white set that her nana bought her in Samoa, in awe of what I saw I had no idea that this place would foster my love for singing.
Similar to where all great stories began, my chapter one started in the House of the Lord and the first word of my book was God. My Dad was a choir leader and played piano for church, the rest of our family sat in the choir seats and sang our hearts out. At first I just liked singing but as I grew older and came to terms with the depth of the words and the purpose of the songs I was singing, I found it a way where I could fully connect with God. Where my body, soul and mind broke down every barrier restraining me to the point where only the silhouette of me remained, empty, vulnerable and ready to be refilled with all that God is.
Steve Harvey once said "Your career is what you're paid for. Your calling is what you're made for."
At this point in my life I was certain that not only could I make a career out of this but I was made for it.
From the small dreamer that started in church to a 19 year old who is currently studying Bachelor of Music majoring in Popular music at The University of Auckland, being given countless opportunities, I am left speechless and filled with gratitude. Glory to God for his blessings and the amazing individuals he has blessed my life with that have helped nurture, care and motivate me to be the person I am today.
You won Stand Up Stand Out in 2018, what opportunities have you been able to step into as a result of this?
I joined Stand Up Stand Out in 2018 and was fortunate enough to win the solo vocal category. Since then the team at SUSO has been one of my greatest friends throughout my musical journey.
I was able to perform alongside Pacific Soul and Bella Kalolo and also a medley taught to us by Sara Jane at the Pacific Divas Identity tour.
I was also given the opportunity to entertain at this year's Music in Parks events across Auckland. The exposure I had gotten from SUSO also opened many other doors like the chance to perform on The Project NZ and many more.
But the biggest opportunity I have been given through being an Alumni of SUSO is the chance to be a headlining Act for L.A.B at their Mt Smart Stadium Show happening on March 27th 2021. An opportunity I never thought I'd be able to attain at this age, but praise God and thank you to Gene Rivers and the team behind making this opportunity happen.
Who are your favourite musical artists or inspirations and why?
I have a few Musical inspirations
1. Beyonce- I love the way she can own a stage and command her audience
2. Emeli Sande- In awe of the way she uses her music to tell a story. She has so much depth and understanding in her songs that is relatable to so many people
3. Alicia Keys- I admire her strong, independent and passionate Character. Not afraid to stand up for what is right.
4. Jenifer Hudson- Her vocal technique and range is extremely insane! She sings with so much soul and power.
What have been some of your most challenging moments through your journey?
There have been many times where I doubted my ability to balance school life, family, church and music. It happens to the best of us no matter what profession you choose to pursue.
But I've also doubted my ability to work with great musicians. Always questioning whether I was good enough to be collaborating with such amazing musical minds. When you're a musician you tend to get criticised so much. Criticism is an amazing thing when used appropriately. But sometimes when received the wrong way it becomes a thick cloud that starts to blind you from seeing your own self worth, as a person and as a musician.
It has taken me a lot of practices with time management, personal affirmations and waking up early for a meeting with my mirror so I can lecture the person standing in front of me that she is a badass, she is strong, she is capable and that she is me and that is more than enough.
Whats the best advice you've been given and what do you have coming up that we can look out for?
One of the greatest advice I've been given is from my mother and that is
"Do not fear. Fear leads to doubt and doubt leads to the lack of growth"
Something I will always live by and will continue to repeat to myself whenever I lose my way mentally and/or physically.
A quote that humbles me always, and reminds me about who I am and why I do what I do is one my Father said once and has stuck with me since
"My daughter doesn't have a good voice, but she loves to sing".
You can see why my parents are my greatest blessings and biggest inspirations.
.
Events to look out for coming up that I will be performing at:
Soul Lounge - March 4th
Pasifika Festival - March 14th
L.A.B Mt Smart Stadium Show - March 27th
Cultural Festival - March 28th
Share