Humans of the Islands
WOMEN OF THE ISLANDS - TAHLEA AUALIITIA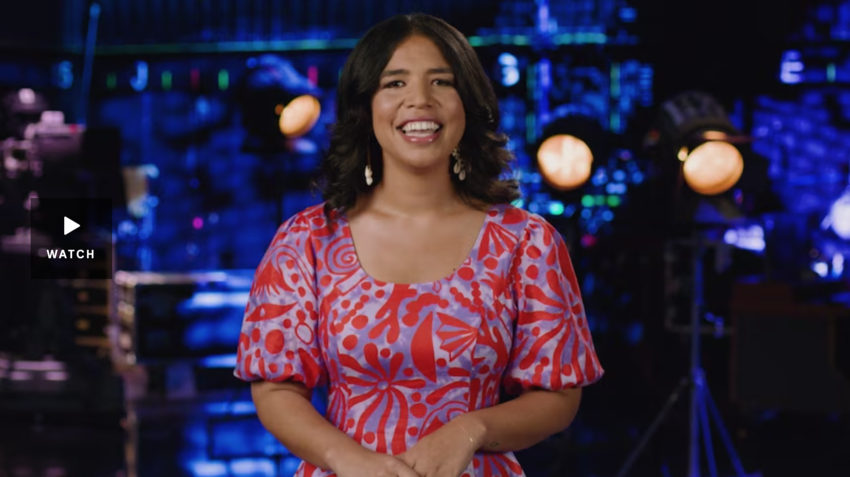 TAHLEA AUALIITIA
JOURNALIST / ABC NEWS 'THE PACIFIC' HOST
SAMOAN / ITALIAN
-
In April 2023, ABC launched its ground-breaking new show 'The Pacific' - a 30 minute pan-Pacific news program broadcast to Pacific audiences every Thursday on ABC Australia, followed by ABC iview and ABC News Channel.
The show will be hosted by ABC presenter Tahlea Aualiitia. She shares a bit of her journey with us here ...
-
My name is Tahlea Aualiitia - my dad Tui is Samoan and my mum Marina is Italian. I come from the Samoan villages of Leauva'a, Pu'apu'a, Satupaitea and Satalo i Falealili. I was born on Awabakal country in New South Wales, but grew up in lutruwita/Tasmania with my parents and three brothers.
You're a journalist & presenter for ABC Pacific - what were the pathways that led you to where you are now?
When I enrolled at the University of Tasmania I was convinced I was going to be a lawyer, but journalism quickly took hold of me and in 2011 I graduated with a Bachelor of Arts with First Class Honours in Journalism and Media Communications.
In 2012 I started at the ABC in nipaluna/Hobart as a radio producer. I always wanted to be a radio reporter and/or radio presenter and in 2019 I finally got the chance as the host of Pacific Mornings on ABC Radio Australia based in Naarm/Melbourne.
It was truly my Pacific heritage that continued opening doors in my career - including my first TV report in 2020 and getting to host the kids radio program Pacific Playtime.
You have a brand new show 'The Pacific' which launched last week that you're the lead host and presenter on - can you tell us a bit more about it?
The Pacific is a news and current affairs TV program about the Pacific - there's stories about politics, environment, sport, entertainment and more. As far as I know it's the first TV series on Australian television dedicated to Pacific people telling Pacific stories. I've never hosted a TV show before, but the reason I accepted the role is because I knew how important that representation was.
Growing up in Australia, I only ever saw Samoa on the TV during tourism shows like Getaway or The Great Outdoors and the only Samoan I saw on TV was Jay Laga'aia. I truly hope this show not only will tell our stories in our voices, but will be a space where more Pacific people can showcase their talents.
The show is called The Pacific, and so I would love to see other hosts brought on to truly showcase the diversity of the region.
You also have a team of all Pacific Island journos, correspondents and presenters - exciting! Can you tell us a bit about your team?
Our team is not your traditional news team, in your traditional newsroom. The team is led by supervising producer Sean Mantesso.
In Melbourne we also have presenter/producer Johnson Raela (who people might know from his work on Tagata Pasifika!) and producer Gabriella Marchant. We also have ABC Pacific Beat's Executive Producer Evan Wasuka lending his experience. Then we have Solomon Islands based Chrisnrita Aumanu-Leong and Fiji based Lice Movono who are also contributing stories and interviews as part of the ABC's Pacific Journalism Network.
We are also hiring journalists and camera people in the country on a story-by-story basis - for example Pacific journalism royalty like PNG's Scott Waide and Tonga's Marian Kupu have helped us to tell stories in their respective countries.
Why is it important for Pacific people to be telling Pacific stories?
It's so important because it provides nuance, understanding and experience. I think there is a tendency in the media, given the renewed Pacific interest, to only tell Pacific stories through a geopolitical lens aka in reaction/relation to China's growing influence. This focus means that the interests of Pacific peoples and places are often not prioritised. Even as a member of the diaspora community I know my understanding and experiences are completely different to someone who lives and works in the Pacific.
So, I truly believe that hearing from more Pacific people with different perspectives allows for a deeper and richer understanding of our region and the issues facing it. If we don't tell our stories then others will tell them for us; and since we have been passing on stories for generations there is no reason to stop now!
How important is it to bring a Pasifika perspective to what you do?
Honestly, it's everything and it touches every part of my life, not just my job. The values my parents taught to me, I carry everyday. Not only does it help guide the person I want to be but helps me to connect to others as well.
What have been some of your most challenging and some of your most rewarding moments in your field?
Working in the Australian media for 11 years, I'm very aware of the improvements still to be made when it comes to diversity in the industry and representations in the media. Some of my most challenging moments have been when I was made to feel lesser because of my cultural heritage - assumptions of being the "diversity hire" etc. It's still something I have to navigate, but I'm very lucky to have a strong and supportive network in my corner.
In terms of rewarding moments, I honestly just love getting to talk to people and finding out about their stories or their interests. It truly is so fascinating to me and it really nourishes and excites me. I've learnt so much about the world doing this job, and I get to ask questions to the people directly involved which is pretty cool. It's truly such a privilege to be a journalist and to be allowed into someone's life in such a personal and intimate way. It's something I never take for granted.
What is the best piece of advice you've been given?
My best piece of advice is often the last piece of advice I've received! I think it's so important to ask for advice and help as often as you can because there is so much wisdom out there and it really does help. Last week, I was told "if it bleeds you more than it feeds you then it's not worth it" and it was exactly what I needed to hear at that moment.
Recently a lot of advice I've received has been around how to be a TV host and feel comfortable in front of the camera - huge shout out to Johnson Raela for very much being my TV Yoda he has truly been so generous and helpful even when I'm asking questions like how to read the autocue better and what do I do with my face?!
What's inspiring to you about the future?
The possibilities! At the launch event for "The Pacific", Chrisnrita Aumanu-Leong told the ABC News executive team that "it's a great time to be a Pacific Islander!" and she is absolutely right!
There are so many new and exciting opportunities in the media industry when it comes to telling Pacific stories, and I'm really looking forward to exploring the different ways I can use my experience and skills to help uplift others.
What do you love about being a Pasifika woman today?
I love the inspiration I get from seeing other strong Pasifika women being absolute bosses and trailblazing their own paths. From elders to young leaders, I love seeing Pasifika women be the change they want to see. It truly emboldens me and helps in my efforts to make the ancestors proud!
Public Interest Journalism funded by NZ on Air
Share