Humans of the Islands
WOMEN OF THE ISLANDS - TIANNA TUAMOHELOA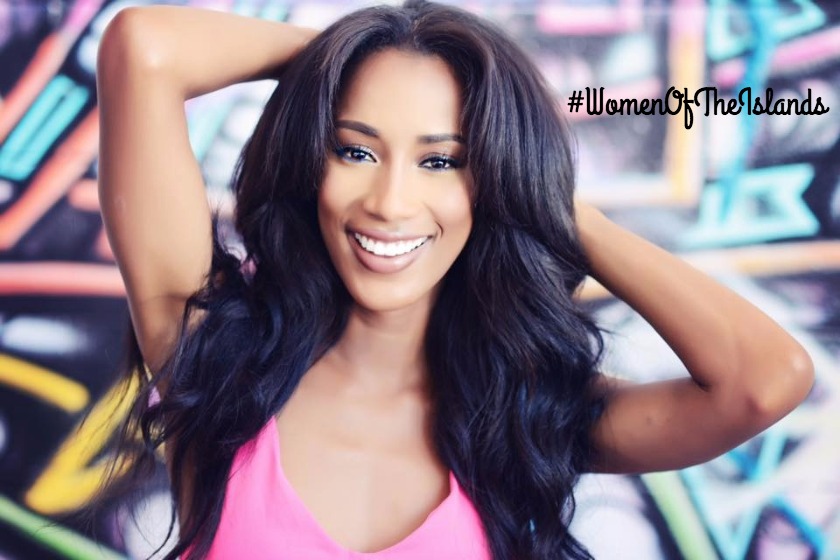 TIANNA TUAMOHELOA
Miss Nevada USA 2019
Samoan / Tongan / African-American / Japanese / Irish
.
I grew up a Military brat where both of my parents were in the United States Army. I was born in Fort Riley, Kansas, moved around to about 4 states from the South to the West Coast and finally my parents retired to Las Vegas, Nevada where we have lived for the last 14 years. Though my 3 brothers and I grew up in the mainland, we were always reminded of where we truly come from. My parents Simi, Jr and Salamasina Nomura McMoore Timu Tuamoheloa hail from Illilli, Utulei and Lealoaloa, American Samoa. My father is Samoan/Tongan/African-American and my mother is Samoan/Japanese/Irish.
How has your upbringing & culture shaped you into the woman you are today?
Being Samoan has taught me the most important value, and that's respect. As an afakasi woman growing up in the Mainland, the Fa'a Samoa Way, is something I've always felt made me unique because knowing the culture from which I come from gives me even more foresight of what I want my future to look like, how I treat other people and how I ultimately treat myself. I have an understanding that everything I do ultimately reflects on my family and my people. As the minority in most of the places I grew up, I had to make sure I was proving to myself and others that I have a higher regard for myself and my goals, through self-respect.
You were recently crowned Miss Nevada USA in Las Vegas this week. What was the journey like to get to that point?
I started pageantry in 2013, when I won Miss Nevada Collegiate America 2014. I was a student at the University of Nevada, Las Vegas and a part of the prize package, like most pageants, was scholarship money. Not only did pageantry benefit me in school but it helped me with goal-planning, public speaking, networking skills and it showed me the importance of giving back to the communities around me. It's safe to say I fell in love with pageantry! I then went on to compete at Miss Nevada USA in 2015 and 2017, then finally took the crown home after competing again for the third time! This time was different because I really invested in my preparation. I competed and won a preliminary pageant, which put me on everyone's radar and I had the opportunity to get into the community with a legitimate title and I hired a pageant coach who helped me fine-tune my platform and my interview skills.
What made you decide to enter Miss Nevada and why do you think it is significant for women of colour and Pasifika women to enter a pageant like this?
I grew up watching Miss Universe and that was the first time I saw beauty queens who looked like me! The national costume portion of that completion is what I fell in love with, especially being Samoan, I always envisioned myself on that same stage representing my country and island in a national costume. The USA pageant system is the only system that allows you to compete for Miss Universe, so entering Miss Nevada USA wasn't a hard decision at all. Pageants that focus on and celebrate the unique differences of each contestant I believe are the important factors for any women of color and Pasifika women to look for when wanting to compete because she should be in a place where she's accepted and given a platform to empower others who can relate to her in a significant way.
What ways do you think this pageant is able to be a positive platform for Pasifika Women and also young women of colour?
Growing up, I was almost always the only minority in any school I've attended and workplace. Competing in the pageant world wasn't any different, and instead of looking at that fact as a negative, I found it empowering. Having such a positive platform and being a women of color, you are the example for other young women so it's important that you find what your passionate about and use the exposure to give back the communities around you so they feel inspired to do the same.
What do you feel has been the biggest misconception of you since joining this pageant?
I've been lucky enough to have such amazing support system backing me in everything that I do, so I always focus on the positive reinforcements in my life rather than the negatives. I do understand that there is a common misconception of women who participate in pageants and that is that they're vain. Pageants are more than beauty. Pageantry empowers the contestants to have the confidence to believe in themselves on and off the stage.
You now begin the journey to Miss USA - what do you think the biggest challenge will be?
Same challenges, bigger stage! As excited and blessed as I feel to have the opportunity to compete at Miss USA, there definitely is still anxiety about being successful in all areas because I'm a perfectionist. Putting in productive preparation time is key to making it to the Top 5; this includes, forming an opinion on the most important social issues, diet and exercise, and perfecting my walking patterns.
What do you hope to achieve during your reign as Miss Nevada?
During my reign, I hope to get into schools to spread my message of "Healthy Body, Healthy Mind" where I focus on educating the youth of productive skills that supports good mental health through physical activity. Funding for P.E. classes is a program where funding has been reduced significantly throughout school districts across the country, so I plan to lobby for funding to become a priority. Physical activity is one of the most effective ways to improve mental health and in the day and age of technology, I think it's important to get our children out and moving around!
What are you most passionate about?
I'm most passionate about making connections with people. I pride myself in making those who I have the opportunity to encounter feel comfortable enough to open up and share their stories with me. Being someone with this platform, I think it's so important to be relatable especially when dealing with the youth. It's always my goal to create an environment where others can walk away feeling inspired and motivated to believe in their big dreams and that anything is possible.
Who or what is your biggest inspiration and why?
My biggest inspiration is my entire family. Being raised in a Samoan family, rich with culture, family was something I was raised to see as a priority. Being family-oriented helps to ground me and shows me what really matters in life. My family, both in the mainland and in Samoa, have all continued to be a beacon of support that has been continuous throughout my entire life and career. They always find a way to show their excitement for whatever it is I choose to do, and because of them I wouldn't be where I am. I thank God for blessing me with the most supportive family, near and far.
Share
---
Comments