Humans of the Islands
WOMEN OF THE ISLANDS - VENNA TOHILIMA & AMA HEMANA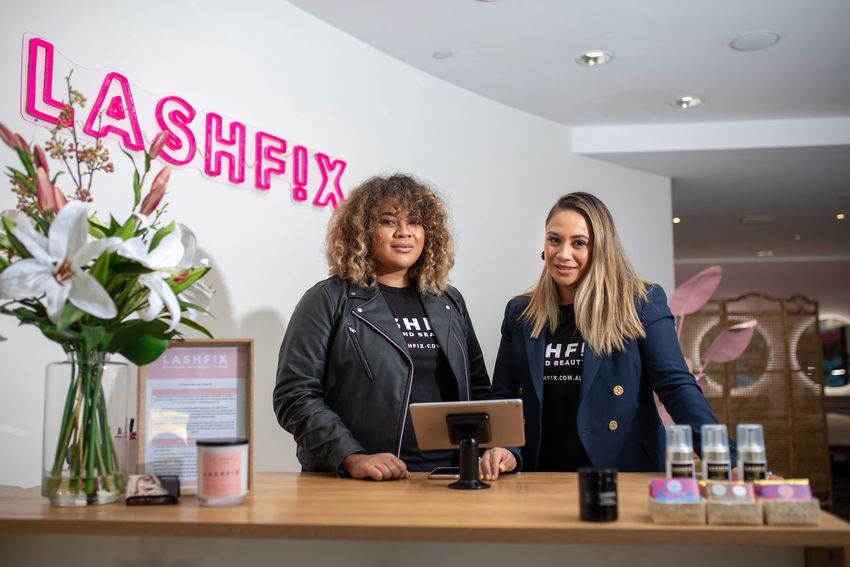 WOMEN OF THE ISLANDS - VENNA TOHILIMA & AMA HEMANA
OWNERS & MANAGERS of LASHFIX
NIUEAN/SAMOAN
.
We are two Samoan/Niuean sisters. Venna (32) & Ama (25), we grew up in Ranui (West Auckland). Just like most Pacific Island parents, our parents worked in factory jobs most of their life. Some weeks working up to 80 hours a week. Even after all of those hours of working, our parents still dedicated a couple of hours to maintaining our house. They were proud to own their home and made sure the paint wasn't faded or grass didn't over grow. They always talked about us inheriting their home when they pass. This was their dream for us, they worked so we didn't have to struggle.
In 2015, my sister founded LashFix, with two young children and one on the way she asked my parents to move to Australia to help her expand LashFix. Our parents sold their home, their pride & Joy and made the move to Melbourne. They bought a home in Tarneit, which had a salon attached to it. Our Dad made a few changes and bam, LashFix Tarneit was born!
2016, that's when I entered the picture. Venna was fully booked and there was no way she could manage her bookings anymore. So that became my job, whilst still studying and working in Auckland I took over her bookings, admin and social media. The word had spread, we were at full capacity. March, 2018 we founded the Port Melbourne salon. May 2018, we signed the lease, Late June I moved to Melbourne, with only two weeks to set up the salon and organise our launch we opened LashFix Port Melbourne July 2018!
What were the pathways that led you to owning and running your own business?
Besides working our asses off everyday, our biggest motivation is our family. As I mentioned earlier, our parents have made some tremendous sacrifices and we want to make them proud! Venna and her husband also have 4 kids. It's our time now to show them what hard work looks like. We are a result of our parents love and dedication. We just hope we can be a 10th of what they were for us.
Where is your beauty bar located and what makes it unique?
We are based in Port Melbourne. Less than a kilometre away from the CBD, nestled between apartments worth 750K and more. This is a huge contrast to Tarneit and Ranui. We were the first Polynesian business owners in the area but we hope we won't be the last!
What has been your biggest challenge & also your most rewarding moment of your journey?
Our biggest challenge to date has to be working together as sisters and co-owners. We're both stubborn, opinionated and proud but there's no way we would be able to do this alone. We have our individual strengths and that's what makes us good partners. Our most rewarding moments is when we're able to give back to our parents and family.
Also, we have 4 staff members and we love being able to help them reach their dreams and provide for their families too. It's not just about us, when we open our doors to you, we're inviting you to be a part of our family!
What advice would you give to other Polys wanting to get into business?
1. Don't wait for the perfect time, just start!
2. Self doubt is the killer of all joy and dreams! Dream with your eyes wide open ️
3. Be true to who you are, it makes being in business so much easier! Business has its way of making you feel insignificant and uncertain so if you can be strong in who you are and what's important to you, you'll always bounce back!
What's inspiring you about the future?
We've achieved so much just within the last year, I just know this isn't the end for us. We moved to Port melbourne with 0 local clients. Only 12 months later our database is 70% local clients. We've also tripled our database in that time.
Next up - Franchising and we want to launch a LashFix Beauty Academy. So yeah, Pray for us! Haha!
Check out their story on Xero here https://www.theguardian.com/advertiser-content/xero-a-touch-of-small/a-family-business-fuelled-by-lashings-of-love
Follow them on IG here
And on Facebook here
Share
---
Comments