Pacific Blog
Featured Writer: Tusiata Avia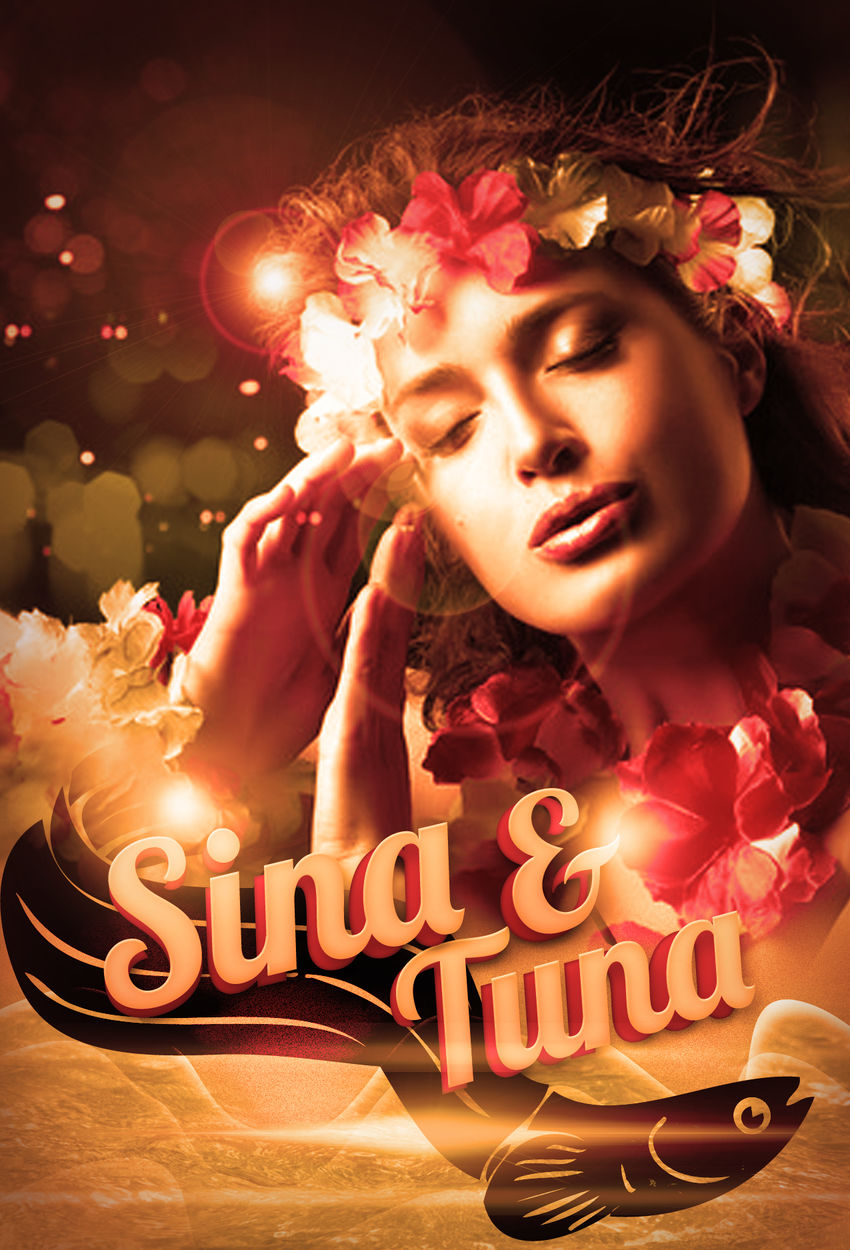 This months featured writer is Tusiata Avia - Impossibly Smart, utterly funny and a true artist with the written word. Sink into her modern retelling of the beloved 'Sina and the Tuna' legend- and let us know your thoughts!
Surfing for Sina by Tusiata Avia
For an eel, Tuna wasn't a bad looking guy, not good looking, but he wasn't a dog.
No, Tuna was an eel. But Tuna, like most eels, had a hard time with the ladies – what with the smell and the slipperiness and the slime: not qualities most women find appealing. It would take someone special to see beyond that. And, let's face it – we all care about looks, now, don't we? Well, we do, don't we?
Tuna lived his life in the sea of I.T. If I say he was a genius I wouldn't be far off the mark. And socially, it suited him. A laptop doesn't care if you're a little clammy, a P.C. accepts you just the way you are. And so, Tuna was master of the Net, he swam cyber oceans with ease. To watch him was a thing of beauty: the way he surfed the waves and plunged the depths. Modems and mice danced for him, loyal subjects bowing to his every command. If you could've seen Tuna like this – masterful and elegant in the dubdubdub world – well, you may not have noticed the whole eel thing quite as much. He was almost sexy. Yes, he was almost sexy.
And this is where the girl enters the story. At this point, Tuna is about as single as a guy can get, so it's high time for a girl to enter the story. And here she comes: Sina. Pretty Sina, talented Sina, popular Sina, the kind of girl that everybody wants, or wants to be, Sina with a hundred handsome guys who she suspects love her mostly for her looks. Not the kind of girl you'd expect to find on Lonesomehearts.com, but you see, boys and girls, even the Sinas of this world have their problems and our girl was longing for True Love. Her online profile goes like this:
Polysina Princess looking for her Prince.
Are you smarter than those average guys?
Are you kind and generous, thoughtful and wise?
No show-offs, try-hards or he-men need apply,
I want someone who can look me deeply in the eye.
I want someone who would make me his wife,
I want someone who would lay down his life.
And then, there's the photos: stunning Sina, drop-dead Sina, posted like Lorelei, like Pania staring out to sea.
Our hero discovers this most obscure of sites – Sina has been careful to choose one almost impossible to find. She believes in Destiny. She believes in If-It's-Meant-To-Be and she's pretty handy with a computer herself. All those things you've heard about Love At First Sight: the catch in the throat, the groan held in, the sigh let free. All those clichés: anguish, ecstasy, the swoon, the unhitching of the body, the whole trajectory of it. Like his life flashing before him – that's how Tuna falls for Sina.
This is the point in the story where you hope all will be well: the boy (or in this case, the eel) will get the girl, the girl will see past his eel exterior to his beautiful soul. Or, perhaps, her love will transform him to the hot two legged babe he really is and Lionel Ritchie songs will swell in the background as they lean in for a passionate kiss. But, this is life, boys and girls. This is life.
His messages are witty and charming and deep and noble, she has never come across anyone like him before and soon they are chatting for hours at a time, soon they are so close, so very, very close. She tells him things she's told no other, she feels for the first time in her life truly understood. Deeply understood. And for the first time (and the last time) in his life, Tuna feels loved. He feels loved and understood and accepted. And that, boys and girls, can be a dangerous thing.
But, here's the thing (you should know by now in these kind of stories there is always a Thing) she never asks for his photo. It just never occurs to her that Tuna wouldn't be good-looking. And he, well he, never offers. No mystery there.
And then the day comes, we knew it would come: The Meeting. Yes, it's awful. It's as awful as you can imagine. No, it's worse. Tuna's in his best suit, wearing enough aftershave to drown a dog, but not enough to disguise the fact that he is, after all, an eel. Sina is there, heart beating, head full of her cyber prince. And when she sees him – when she really sees him – red hibiscus in his button hole, their prearranged sign, she swoons. Not from love, not from nerves – no, boys and girls – Sina passes out from shock, pure allergic-to-ugly shock.
And at that moment Tuna falls to his knees, and his heart just breaks – not in any symbolic way, my friends, no metaphors here. His heart explodes inside his eel-chest. He is a Hiroshima of heartbreak. His slimy body seizures its life away. And there they lie: one – unconscious and beautiful, underneath the other – dead and fishy.
Don't blame our heroine too much, boys and girls, she is young and vain, this is all out of her realm of experience. And to her credit she rushes him to hospital, she sits outside in the waiting room and cries for what could have been, for who he was, for who she is. She goes to his funeral (hell, she pays for his funeral!), she chooses the flowers and the music, because by now, she was the one who knows him best.
And to this day, Sina visits his grave. She tends the coconut palms that have grown there at the head of his grave (no one quite knows how or why). But those coconuts – those strange head-shaped fruit – they remind her of Tuna: his ugly little face, his tender, sweet insides.
Check out more amazing writing from Tusiata here
Check out this version of the legend animated by G56 Creative
Share