Pacific Blog
Pacific Books for our Imaginative Kids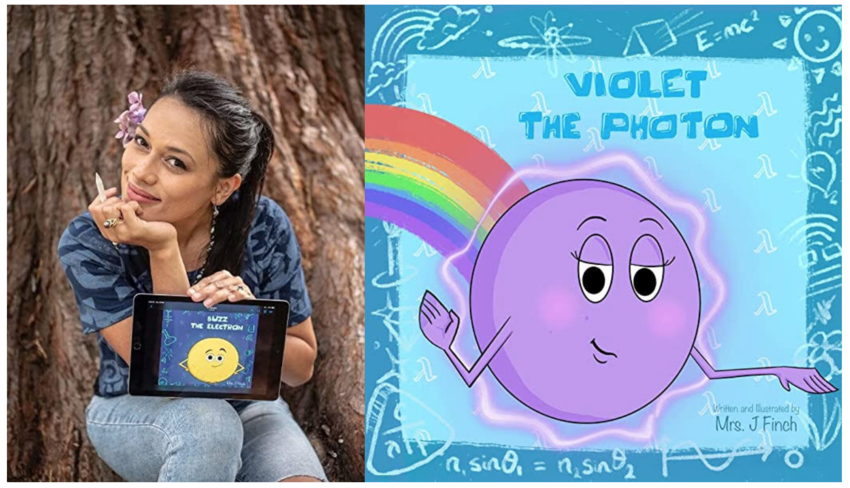 Writer Taualofa Totu'a has put together a list of books by Pacific authors that we think your children and young people will love AND would also make great gifts - if you're looking for ideas for birthdays, achievements and more ... .
-
For our imaginative kids
My Gagana Samoa Series 1 - by Dahlia Malaeulu and illustrated by Darcy Solia
All 3 stories in the first series: Malia Shares, Lagi Spies and Mase's Room
Dahlia released 'Mila's My Gagana Series 1' in 2019 written for pre-school and junior primary school tamaiti. The colourful and engaging tusi faitau have gained more and more young readers since, encouraging the promotion and learning support of gagana Samoa for fanau and faiā`oga.
"Our aim was to create a rich literacy resource that reflects our tamaiti, develops gagana confidence and encourages the use of gagana amongst the first teachers in the lives of our tamaiti. This is why they were purposely designed and written for everyone, Samoan and non-Samoan"
The series can be purchased as a set from Dahlia's website Mila's Books and also here.
Follow and support the author:
Instagram - @milasdm
Facebook - Milas Books
Twitter - Dahlia Malaeulu
-
Buzz the Electron and Violet the Photon - by Joyana Finch
Author of 'Buzz the Electron' and 'Violet the Photon' and the first Mechatronic Engineer of Pasifika descent Joyana Finch, published her books in February this year. The Former Miss South Pacific wanted to normalise the introduction of science and technology ideas for her daughter first, before realising the need for STEM awareness and opportunities for the wider Pasifika community. Mixing science and fun was key and the books paint images that are more accessible than science books strictly focused on facts.
"The science books were too science-y. I wanted to make one that took the pressure off and made science topics more normal for everyone. You're teaching your kids about the world, or things that aren't in this world, like unicorns, dragons, mermaids. So why not teach them about an electron, and the concept of voltage and a battery?"
Both books are available to order via Joyana's website here.
-
The Tuluma - by Jennifer Faraimo-Dakuna and Illustrated by Anitelea Sakaria
Author Jennifer Faraimo-Dakuna pays homage to the island nation of Tokelau in her children's book 'The Tuluma'. The Tuluma was published in October 2020 and arrived at selected book stores in time for Tokelau Language Week. This book is about the younger generation 'te tinifu" sharing why the tuluma is a favourite Tokelau artifact. For Jennifer, who grew up around many Tokelau artifacts, this book is based on her own story where she didn't learn of the significance of the artifacts until her adult years. It is written in both English and the language of Tokelau, translated by Opeta Faraimo with breathtaking illustrations by Anitelea Sakaria.
The Tuluma is available to order here.
Support the author via her Facebook Page - Voyaging with Ink.
-
Teaote and the Wall - by Marita Davies and Illustrated by Stacey Bennett
Kiribati and Australian writer Marina Davies is inspired by her mother's life in her children's book. She writes in 'Teote and the Wall' about a young girl's battle to build a sea wall around her home, so that the rising ocean stops flooding her house. Written for children aged 3-7 years, the book captures what life is like living with climate change through the eyes of youth. The story of strength, friendship and problem-solving highlights the stunning culture of Kiribati and is set on Tarawa in Kiribati.
You can order the book from Marita Davies website.
Support the author and read more of her writing on Climate Change in Kiribati here.
-
Pasifika Heroes Series: Tonga, Niue, Samoa, Tokelau, Cook Islands - by David Riley and Illustrated by Michel Mulipola
Written by David Riley and illustrated by Michel Mulipola, the Pasifika Heroes series is a collection of inspirational stories of both historical and contemporary achievers. From 'The Rock' to Judge Ida Mālosi to Savage and Salamāsina, you can learn all about the trials and tribulations of these legends.
Michel Mulipola is a South Auckland artist, Professional Wrestler and Illustrator for a number of popular comic books and anthologies. From Māngere, Mulipola's work has a wide range, from T-Shirts, Campaigns, Advertisements to Graphic Novels. He completed his first comic book with WWE & BOOM! Studios and has helped to establish Arkham City Comics. Munipola visits various schools to inspire young kids to follow their dreams.
All the Pasifika Heroe books can be purchased from the Sei Orana gift shop.
Follow and support the multitalented Samoan Illustrator at his website here.
Instagram: @bloodysamoanart
Facebook: Bloody Samoan Art
Twitter: @bloodysamoan
-
THE INVENTOR, THE DOCTOR, THE DETECTIVE & THE BAKER - by Reina Va'ai and Illustrated by Kate Key
Women are underrepresented in science, technology, engineering and mathematics industries all over the world. A young inventor is hoping to change this in Reina Va'ai's first book 'The Inventor'.
Following the huge success from 'The Inventor', Reina went on to publish 3 more stories adding to her series. Each children's book follows the journey of a young Pacific child as they decide what they want to be when they grow up.
"I want Pasifika kids to read about characters that are like them. I want kids to begin planning towards their future careers (never too early). I want kids to feel inspired and empowered to make a difference in their communities."
Reina Va'ai is a proud Samoan and grew up in South Auckland. She is currently working as a Criminal Defence Lawyer in South Auckland and also as a reporter for Tagata Pasifika on TV1 in New Zealand. She is passionate about empowering young women and serving the Pacific Community. Read more about her life and her incredible work on her blog - Truths She Wrote.
You can place an order for her books as a set or individually through her blog here. Follow and support the author below:
Instagram: @reina_does_the_macareina
Share