Pacific Blog
Pasifika Youth Violence in Australia - How do we move forward?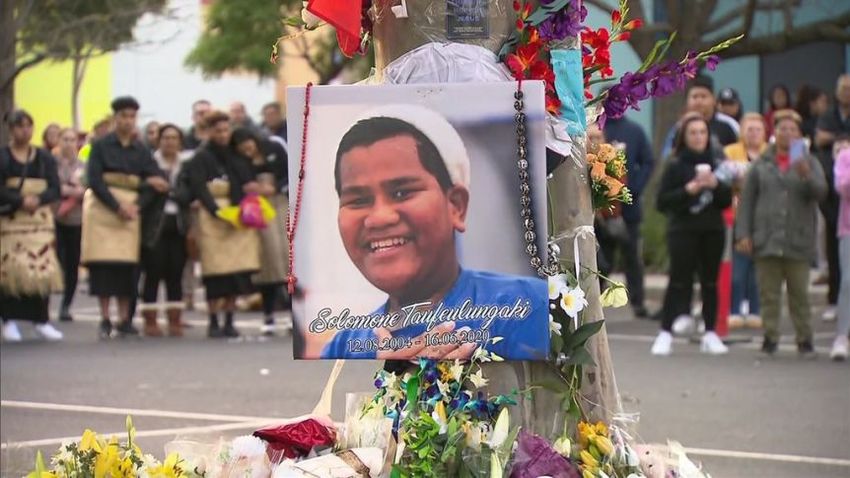 By Lefaoali'i Dion Enari
The killing of another Pasifika son Solomone Taufeulungaki in Melbourne was heartbreaking. Although we are confronted with murders on TV every day, this one hit close to home. In this murder we could actually see our cousin, nephew and brother in the victim. Sadder yet, we could also see our own aunties, uncles, mother and father in the scenes of his family mourning at the site.
As Solomone was laid to rest last week, I was made to see the landscape of Pasifika youth in Australia. Looking back at my lived experiences and previous work in the community, I believe most of our youth problems stem from disconnect.
"I am a Samoan – but not a Samoan
To my aiga [family] in Samoa, I am a palagi [foreigner]
I am a New Zealander – but not a New Zealander
To New Zealanders, I am a bloody coconut, at worst,
A Pacific Islander, at best" (Anae, 1998)
Although this poem was written for NZ born Samoans in New Zealand, it also speaks to the Pasifika youth experience in Australia. Not only are many of the Pasifika youth in Australia disconnected from mainstream society but also Pasifika circles. This group have been ousted by other Pasifika people, because of their inability to speak their native languages whilst also being labelled foreigners by Australians because of their skin colour. I believe it is important to better understand the disconnect this cohort experience before we move forward.
Q: How do we move forward?
A: It starts with talanoa
In order for this to work, we must have a community conversation. All voices need to be heard, and when I say all I mean all. Not just the voice of the police commissioner and the highest ranked Pasifika Minister. If voices such as those of the youth are left out of this important conversation, then initiatives will only ever be short term, unsustainable quick fixes to deep complex problems. As conversations start and move forward, these are my comments to the different groups that will be involved.
To the non Pasifika stakeholders, councillors, youth workers, government bodies etc, do not talk around, over or down on the Pasifika community when you engage with us. Instead, leave your expert cap at the door, listen and see how you can best work with us.
To the older Pasifika generation, you did not fail us. If it weren't for the sacrifices you made moving away from the Islands to New Zealand, only to do the same migration again to Australia, we wouldn't be here today. As diaspora born we will never understand your sacrifices of leaving the islands for the foreign palagi world. Malo aupito.
To the Pasifika youth, now is not the time to bottle everything up and tell everyone what you think they want to hear. Speak up! Speak now! Voice your hurt, pain, concerns and solutions in moving forward.
To the Pasifika churches, organisations and extended families, you are the new village for Pasifika youth in Australia. You're our second parents, you have more pull on these young minds than most. Fa'afetai.
May the dialogue on Pasifika youth in Australia be a collective community effort, wrapped in love, humility and respect. Alofa atu.

Lefaoali'i Dion Enari is a PhD Candidate at the Faculty of Society and Design, Bond University, Gold Coast. He holds the Ali'I Tulafale Matai (high talking Chief) title from Lepa, Samoa. His research interest includes ethnography, Pacific language, cultural sustainability, indigenous studies, and trans-nationalism.
He is from the villages of Lepa, Malaela, Vaiala, Nofoali'i and Safune.
Share