Sports
LIZ PATU SET TO MAKE WALLAROOS HISTORY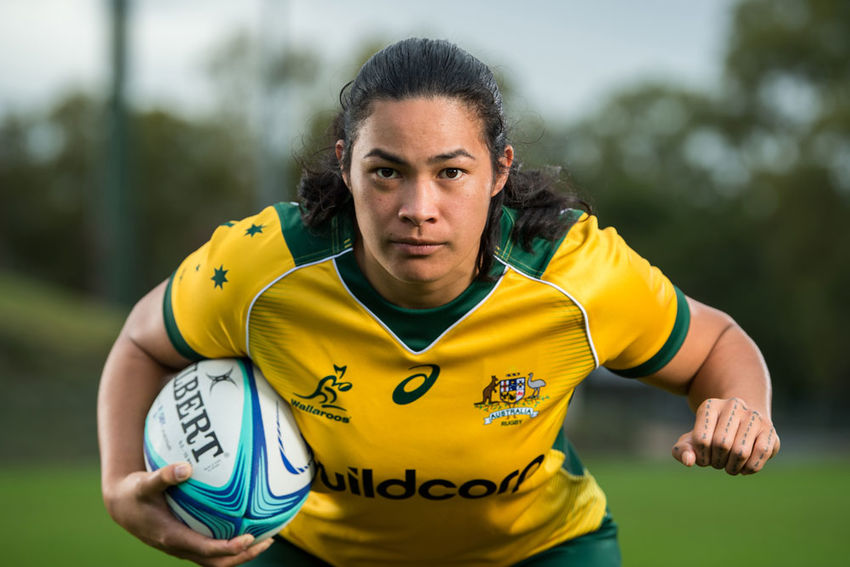 When Liz Patu runs out on the rugby field this afternoon against Japan on the Gold Coast, she will make history as Australia's most capped female rugby player.
This will be her 25th test cap and when she plays today she will move ahead of retired Wallaroos Selena Tranter, Tui Ormsby and Rebecca Clough.
The 32 year old Samoan was born in Auckland and then raised in Samoa before moving to Australia to live when she was 14yrs old. She plays club rugby for the Queensland Reds and made her debut for the Wallaroos in 2014 for the Womens Rugby World Cup.
Watch as she is named below for her record breaking test cap -
Liz who plays prop has been described as being fierce in defence and fearless in attack which has made her such an asset to the Wallaroos. In 2018 she was named the Australian captain in an historic double fixture with the Wallabies & All Blacks in Sydney, but almost gave it all up after she was banned for 6 weeks for biting an opponents arm in a Super W match.
"It was a mistake I made, I owned up to it, it happened," Patu told rugby.com.au in 2020.
Patu had actually signed to play in the NFL in the US but then the pandemic hit and she wanted to be close to home.
"I'm glad that I actually stayed and continued and I found the motivation again from going back to club rugby, and seeing the girls' faces." she told Rugby.com.au
Being named on the Wallaroos squad again she said was a privilege and one she wasn't expecting. The honour completes her rugby redemption after earning back the trust of her team following the infamous biting incident.
The Wallaroos test and subsequent win over Fijiana last Saturday was their first test in almost 3 years due to Covid cancellations.
Patu started and also scored a try in last weeks game - today she'll come off the bench against Japan with the Wallaroos coach opting to go with the reserves from last weeks game to start.
The team will wear a First Nations jersey for the first time as well as singing Advance Australia Fair in the Yugambeh language.
Share