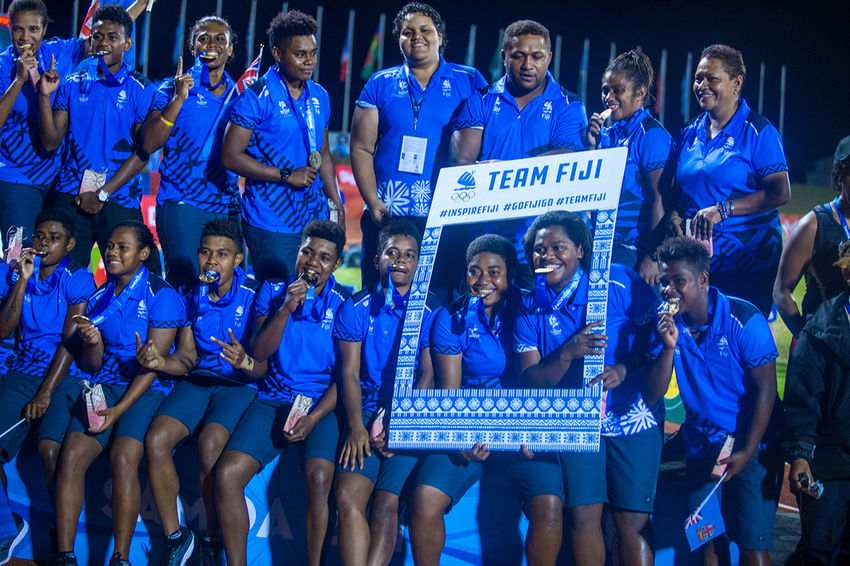 Sports
Fiji's historic double gold win for Rugby League 9s is a huge deal particularly for the women's team!
Papua New Guinea were the opposing team in both the men's & women's finals against Fiji. Fiji's women's team beat PNG 16-4 in their final showdown at Apia Park to become the event's first ever women's rugby league champions!
Fiji's Men's team came back from losing to PNG in their first round meeting to win convincingly against the favourites in the final. Final score was 14-0.
"We know how to be brave and have courage because we are dedicated to Fiji, that's why our athletes are so good on the field" says the try scoring captain Timaima Ravisa.
"For the girls we only had one goal today for this tournament was to bring back the gold, to get the gold back to Fiji. The girls hold onto their aims, to their personal goals and the team goals, and the message was don't let PNG get across our defence line," she told RNZ Pacific.…more
---
---
---
---
---
---
---
---
---