Sports
The Good, The Bad and the Rugby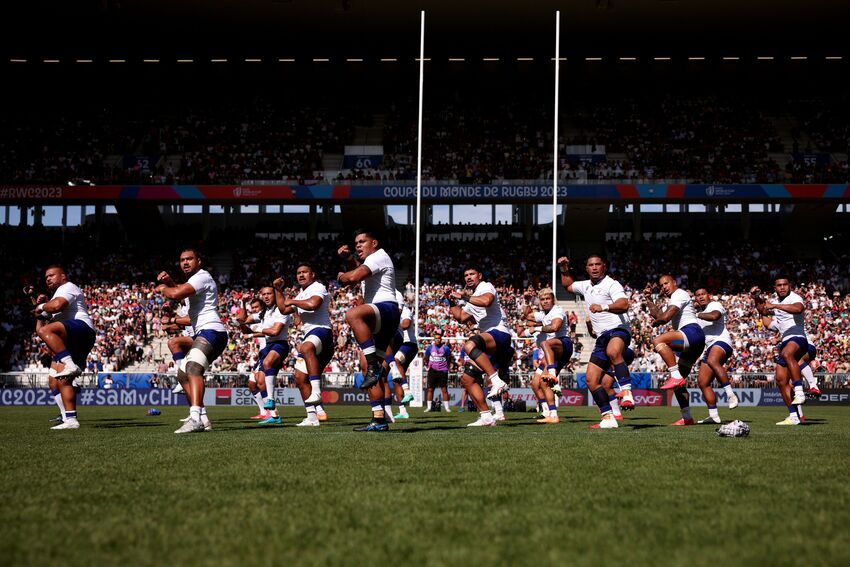 One week into the Rugby World Cup, Loveni Enari runs the rule over the good, the bad and the rugby.
Best teams: Ireland. France. Numbers one and two. The speed and dynamic variety of Ireland's attack allowed them to put 59 points on a very well prepared Tongan team. You had to feel for the Pacific brothers, outplayed by the form team in world rugby.
France is playing calm, within themselves, no over exertion. The business end is still a month away, why fuss now?
Pasifika support: heart warming to see photos and videos of loved ones, family and friends supporting our three island nations in the French stadiums. We can hear the chahooing, now let's get that dancing going brothers and sisters! Shake your money makers!
Pasifika teams:
Poor Tonga in the pool of death. They acquitted themselves proudly yet still shipped a bundle of points. Play the same again versus Scotland and they could win. The talent of Salesi Piutau, Ben Tameifuna and Pita Ahkhi surely deserve it.
Poor Fiji for their suffering at the hands of the (un)intentionally biased referee (yet again). What is it about Fiji at World Cups that attracts such shocking refereeing decisions?
Samoa: a very rusty first hit out that still augurs well for the rest of the tournament. Need to win 2 out of their next three games to get into the quarter finals.
Refereeing: bordering on the pedantically atrocious. Despite the faster consultancy with video judges, it still has that air of a self-important consultant blowing boring, hot air. And the colonial authoritarian willingness to 'educate' Pacific Islanders has not disappeared.
Player of the tournament so far: Bundee Aki. The south Aucklander come proud Irishman confirmed his supreme value to the Emerald Isle with a man of the match performance versus Tonga.
Need someone to absorb the hard tackles? Give it to Bundee. Going getting tough? Give it to Bundee. Need a couple of tries? Give it to Bundee.
Could be a good t-shirt.
The All Blacks: my key analyst reckons unless coach Ian Foster gives the reins to Richie Mo'unga to drive the team on his own, without the interference of Beauden Barrett, the cup will not be returning to Aotearoa.
It will not happen as sources close to the team believe Mo'unga cannot do the job without Barrett's guidance - shocking but true.
Wishes for upcoming matches:
Referees putting away their need for camera time.
Pasifica teams are allowed to showcase their physicality and get a fair go from the referees.
The French crowds continue to enjoy themselves and support the underdogs
-
Upcoming Pasifika matches:
Fiji must win match versus Australia, tonight Sunday, 17 Sept, 3.45am.
Manu Samoa versus Argentina, Saturday, 23 Sept,3.45am.
Tonga versus Scotland, Monday, 25 Sept, 4.45am.
-
Cover image - Players of Samoa perform the Manu Siva Tau prior to the Rugby World Cup France 2023 match between Samoa and Chile at Nouveau Stade de Bordeaux on September 16, 2023 in Bordeaux, France. (Photo by World Rugby/World Rugby via Getty Images)
-
Public Interest Journalism funded by NZ on Air
Share