Whats New?
24-year-old Samoan editor speaks at acclaimed Tribeca Film Festival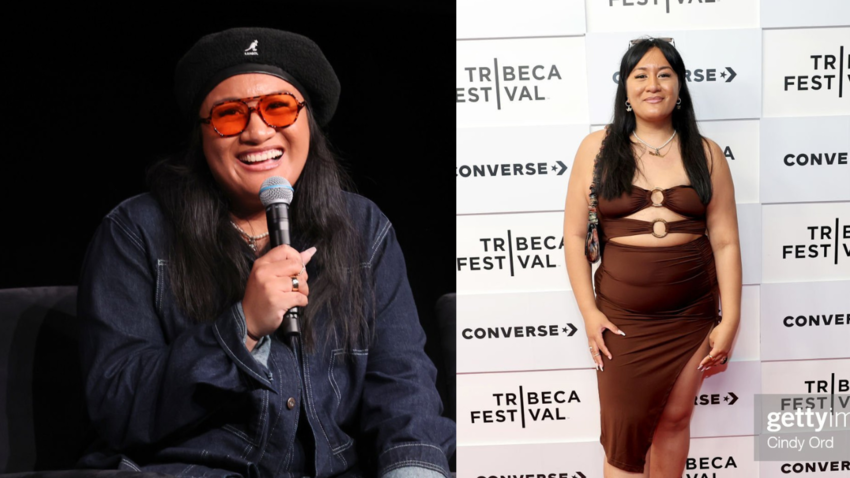 Aysha Nanai-Leifi was selected by Converse to represent the big shoe company at this year's Tribeca Film Festival in New York.
The Samoan creative walked the prestigious red carpet alongside notable industry names, on her way to take center stage to share her experience as a young brown storyteller.
The Tribeca Festival is an annual film festival organized by Tribeca Productions. It takes place each spring in New York City, showcasing a diverse selection of film, talks, music, and art. This year the festival was attended by names like Taylor Swift, Lupita Nyong'o, ASAP Rocky and John Legend. Among these celebrities and creatives was proud Pasifika woman Aysha Nanai-Leifi.
Converse flew Aysha out to New York to speak on a panel at TribecaX2022 titled "HOW CONVERSE CREATES NEXT WITH ITS ALL-STARS". The Converse All-Stars serves as a global network connecting creatives, providing digital and physical experiences, commissioned work and mentorship to a community around the world. A community in which Ms. Nanai-Leifi has been proud to be part of since she was 20 years old.
The All-Star shared with us that her time in New York has been surreal, saying "I found myself in a lot of 'outside looking in' moments. I kept thinking, I'm not here just as me I'm here for everyone, for my family, my community, my friends."
At only 24 years old Aysha has been featured in VOGUE Magazine, presented online broadcasts with stars like Issa Rae and has created her own magazine called "ISLE" where she is the editor-in-chief. This talented creative of Samoan and Maori descent has achived all this while in her teens and early twenties.
Her magazine "ISLE" is an energetic independent online and print publication. Its mission is to spotlight and empower Pasifika excellence.
"I hope for ISLE Magazine to be a hub of inspiration to show Young Pasifika that we can literally do anything we want… I rarely saw any islanders in the media and when I did, it was the Australian media pushing our people in a negative light. I just want to hold space for us and show Young Pasifika that it's possible and hopefully become the representation that I wish I had when I was younger" Aysha shared about the heart behind her work.
Aysha has been sharing her exciting week in the big apple on social media and has seen warm support from her Pacific community cheering her on from the comment sections. Reflecting on the experience that has been she shared, "Now, I'm looking forward to what's next but I'm also just sitting with gratitude and trying to savour this huge moment". We look forward to what the future has in store for this bright creative with big dreams.
You can read more about Aysha's work with Isle Magazine HERE
Share