Whats New?
Pacific Island Xmas Film - "MAMA's MUSIC BOX"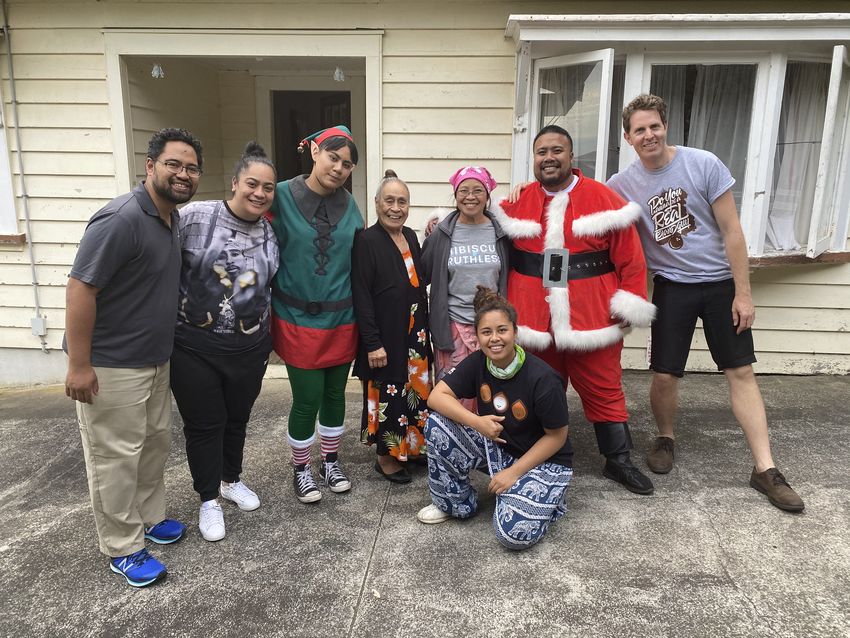 Pacific Island Xmas film – Mama's Music Box, made from Scratch in 30 Days will go down to the wire with the 15th of November deadline closing in.
Six days out and one quarter of the film is still yet to be shot. If Producer Abba Rose Vaiaoga-Ioasa is nervous, she isn't showing it. "It was always going to be a challenging production, feature films take a long time to plan and film, but we have to do all that at lightning speed, while maintaining the quality that made our past films successful – every day is stressful and intense but knowing that we're making an awesome film, keeps me motivated and the team morale high."
The tight schedule is self-inflicted, as it is part of the "Feature 30 Challenge"; a challenge that Abba Rose and her brother, Writer/Director Stallone Vaiaoga-Ioasa have set themselves to make a feature film in 30 days from scratch – every part of the creative process is done within the 30 days, from conceiving the story idea, to scriptwriting, casting, filming, editing, music composing .... and they're funding it themselves.
The film making siblings are no stranger to film-making with their previous films, Take Home Pay and Three Wise Cousins being hugely succesful.
Check out the Feature Challenge Launch below -
But this time round they are being pushed to their creative and physical limits.
Abba Rose admits "Its tough but our crew have been amazing and have risen to the challenge. The film is called Mama's Music Box, it's a Pacific Islands Xmas film, I think our audience is really going to love what we're making, we just have to finish it first."
And if the film is good enough, it will be in cinemas by early December 2020.
Share