Whats New?
Where are our Pasifika/Indigenous models at?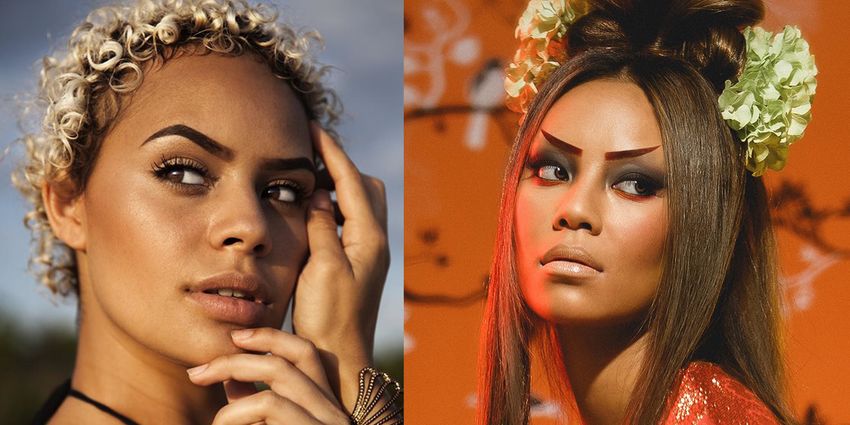 TAMED NATIVES AND WHITEWASHED BEAUTY – WHERE ARE OUR BROWN SKINNED BROTHERS AND SISTERS AT IN THE MODELLING WORLD?
The lack of Pasifika and Indigenous faces in fashion and media is nothing new, and though we are slowly seeing a shift in representation and diversity, we're still a long way from where we need to be.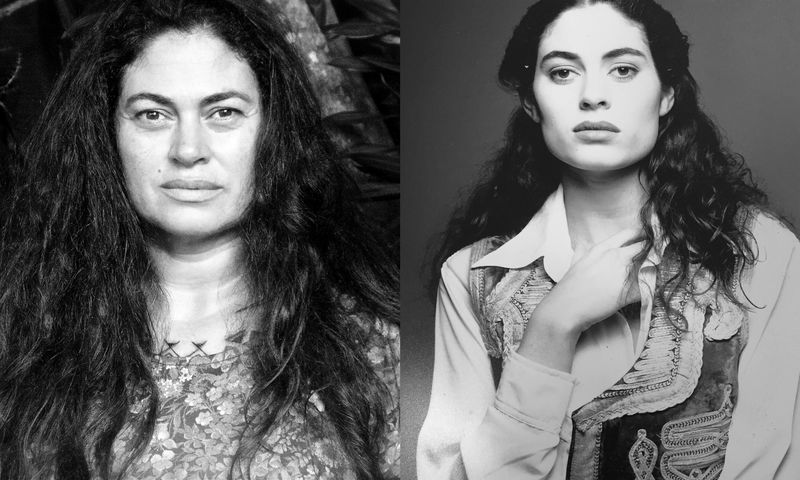 Looking back, some of the first Pasifika faces to surface in the New Zealand modelling scene include Rosanna Raymond, Sarah Leo, Monique Rana, Stan Wolfgramm and Marama Nicholas (to mention a few). During the 80's and 90's these models brought a fresh energy to a scene that was European dominant in representation. A handful of New Zealand brands and platforms like Workshop and Planet Magazine took the lead in presenting and celebrating Pasifika faces to their audiences.
Now a leader and innovator within the contemporary Pacific art scene, Rosanna Raymond spoke to us about her time as a model in the 80's.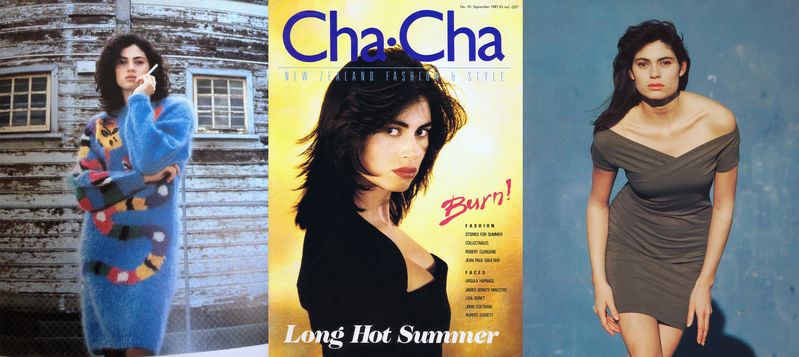 Having no real interest in the fashion industry at all, a teenage Raymond was encouraged into modelling by her mum who sent her to a modelling course. "My dear mum always told me I was beautiful…but I never felt it being afakasi, I never measured up to my darker and full blooded cuzzis, too pale for them and too fuzzi for the palagi and I certainly was never pretty or cute which seemed to be the benchmark then and now for beauty."
Based in Christchurch at the time, Raymond said the modelling scene was severely lacking in the diversity department. There were only one or two other women of colour who she knew of, and when cast, they were never presented as Pacific Island women. "We were both mixed race and had white passing features (once they straightened my hair and if i didn't get too tanned) we were cast as "exotic" not Polynesian…you know, Italian, Spanish, French…never island or Maori girls."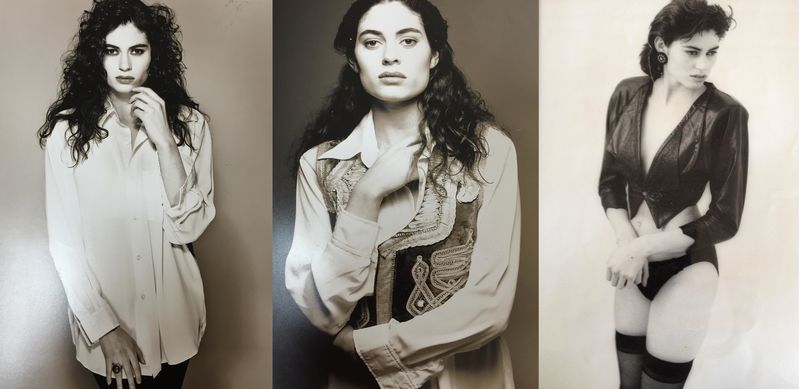 Frustrated with the lack of diversity and the ignorance that came from people who classed her and other Pacific women as "alternative" instead of Pacific, Raymond began casting herself, looking for brown faces who reflected a realistic Aotearoa. From that point, the industry slowly began diversifying their talent, with brands like Streetlife, Sandard Issue & Zambesi including Pacific faces in their advertising.
Today, though there still remains a gap in the industry, we have seen some hugely successful Pasifika and indigenous talent grace the pages of magazines, runways and online content.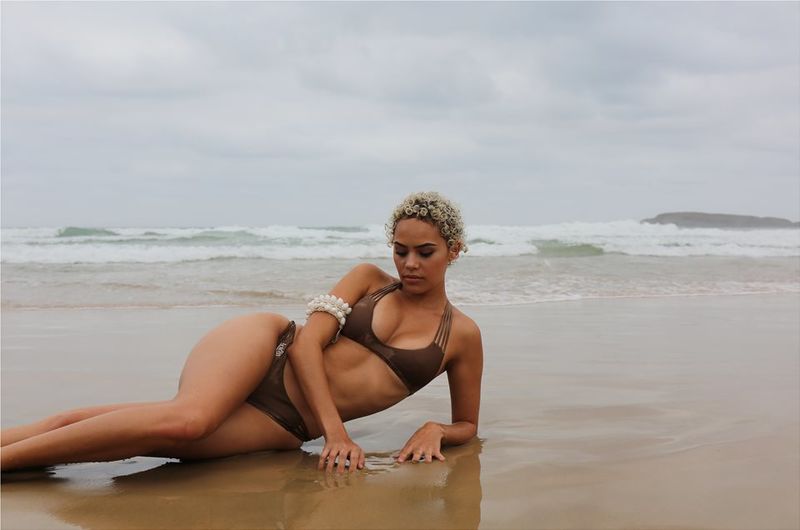 Lala (Guyala) Bayles, an Aboriginal model from Australia is one of very few Aboriginal models in the fashion industry right now. She began modeling at the age of 15 where she walked in her first runway show for Black Bold and Beautiful. Speaking about the lack of Pasifika and Indigenous representation, Lala insists that change is being made.
"I think this year is a breakthrough for more unique looking models, as well as women of colour to start their way into the modelling industry, as well as portraying a healthy body image as I know most of my islander and Indigenous girls have curves and aren't a size 6, which makes us even more unique." – Bayles.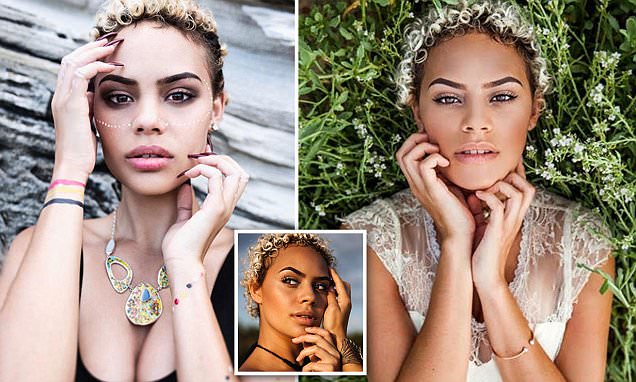 At only 17 years old, Lala revealed the industry is tough to start out in, but mainting a strong mentality and a positive healthy lifestyle is essential. Lala was recently selected to represent Aboriginal Australia in this years Word Supermodel Pageant in China. The winner will recieve a one year contract with an international modelling agency and a one year acting scholarship with Bobbie Chance Shaw in Hollywood.
"Good luck to all my gorgeous Indigenous and Pasifica girls looking to fulfil their dreams in the fashion industry, we are strong and we can achieve anything we set our minds to, never forget that we are beautiful in our own unique ways." – Bayles.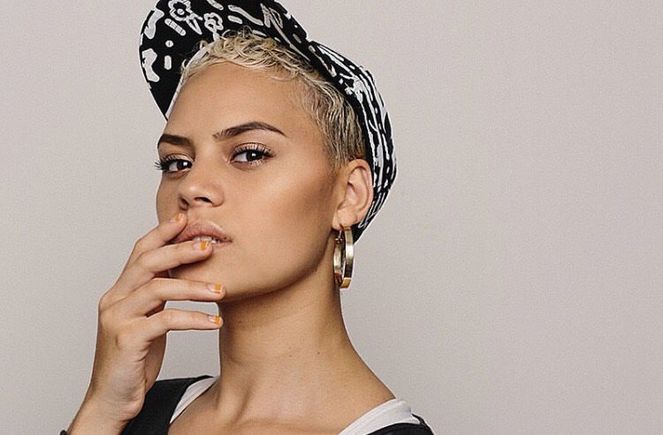 Another mentionable name who has been steadily repping Polynesia is Brooke Lepou-Evaga.

At 17, the Samoan beauty won the Westfield Style Pasifika model search, and from there her modelling career soared. Evaga has featured in a number of high end fashion editorials and brand campaigns.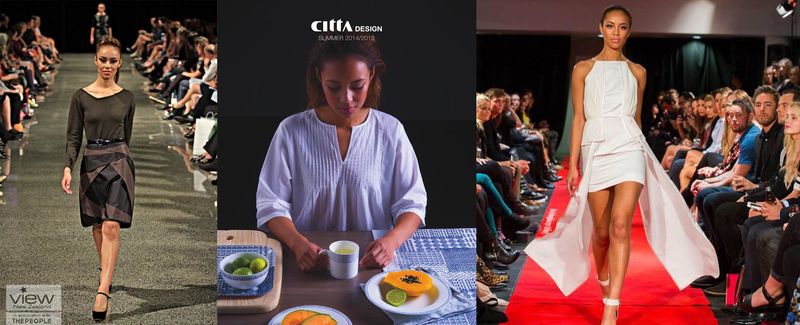 As well as individual models who are representing Island and Indigenous culture, there are also entire agencies and online platforms dedicated to promoting and celebrating diversity.
Terri Smith is the founder and creative director of 'terri', a Sydney based agency that manages and creates opportunities for Polynesian/Indigenous/Ethnic creative talent, production crew, models & emerging artists.
Having been involved in the fashion and media indtustries, Terri noticed a vast range of nationalities emerging, except for the presence of young Pacific Island, Maori and Indigenous women. "Being exposed to many faces and races I began to ask myself why there arent more of our 'brown women' in these events when we host some of the worlds most beautiful women" – Smith.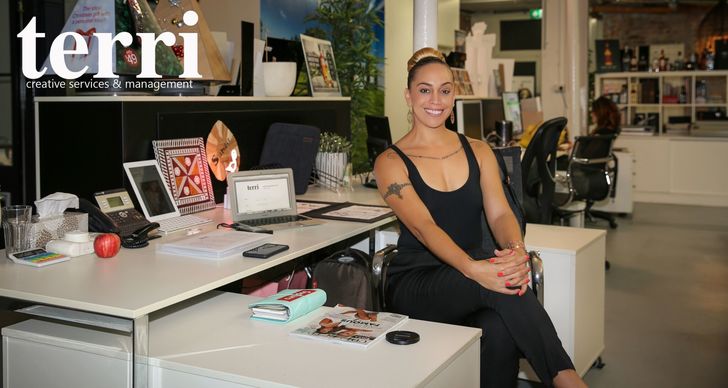 "My aim is to expose my talent more so to the international market and have more of the indigenous heritage gracing the runways and editoral fronts worldwide." – Smith.
Sasha Sarago, the editor & founder of Ascension Magazine is another leading woman creating invaluable opportunities for Indigenous talent. Sasha, a former model, is a proud Aboriginal woman of the Wadjanbarra Yidinji and Jirrbal clans 'Rainforest People' of Cairns, Far North Queensland.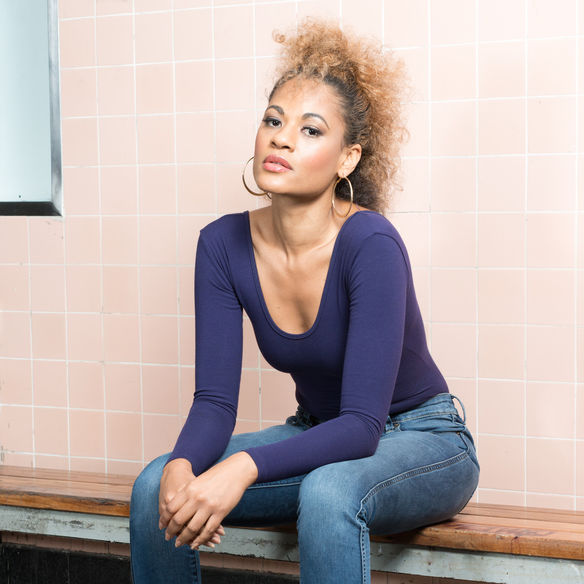 She founded Ascension Magazine out of frustration by the lack of diversity in the Australian fashion and media industries. "I didn't see reflections of myself, my friends, family or community, so I decided to develop a platform to celebrate our beauty, culture and creativity – for us, by us." - Sarago
Sarago said her experience as a model of colour (MOC) in Australian was very lonely and frustating. "MOC's are forced to work twice as hard compared to an Anglo/European model due to the lack of opportunities afforded to us".
Finding agencies and agents who understand the struggle of being a minority in the industry is half the battle. Even after being cast for a job, Sarago says that MOC are often subject to discrimination and racial micro-agressions when faced with technicians who don't know how to apply correct make-up or style a MOC hair, to then being typecast based on skin colour.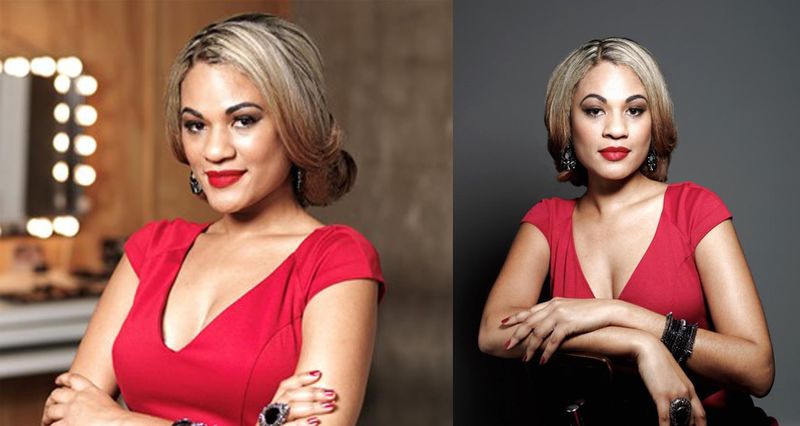 "I think it's disgusting that it is 2017, and it's still taboo or considered brave to cast an Indigenous/Pasifika model in a fashion campaign. The exclusion of MOCs in fashion is racist. It sends a clear message to society that POC don't matter, we don't exist, and they don't care." - Sarago.
In 2017, despite seeing more Pacific and Indigenous representation, it still seems that the general aesthetic hasn't changed. Being mixed or afakasi continues to be the standard for successful MOC. What messages then does this send to our Nesian women who actually look like Nesian women?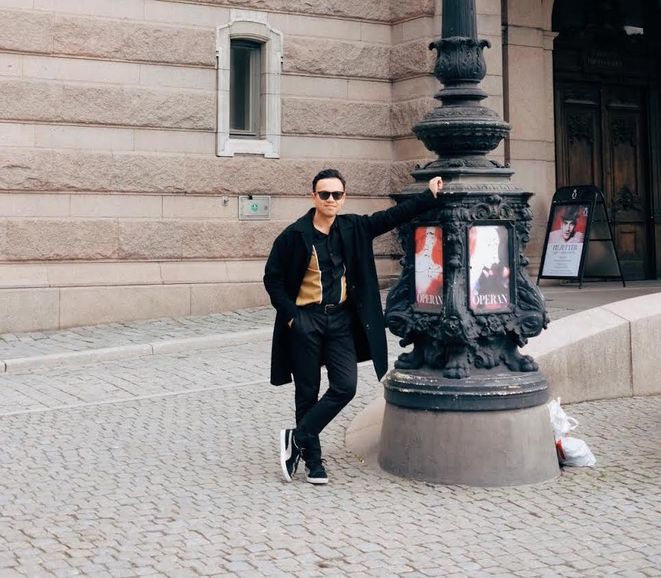 Dan Ahwa, Fashion Editor for Viva Magazine and Canvas Magazine shared his insight as a Pacific person inside the New Zealand media industry.
"I'd like to see agencies - not just modeling, but also talent and acting agencies - really present a wide range of ethnicities so that there's a collective consciousness about the way New Zealander's are represented in mainstream media. From the commercials you see on TV to a fashion spread in a local magazine, the idea that brown people don't sell covers is archaic and frankly, racist." - Ahwa.
As a Samoan working in the industry, the imbalanced representation is very apparant to Dan, despite his best efforts to feature models from a wide range of ethnicities in both Viva and Canvas maganzines. "I try to feature models from different ethnicities all the time because it's important to me and also my younger sister and cousins who are still in high school. They need to be able to pick up a magazine and see someone who looks like them."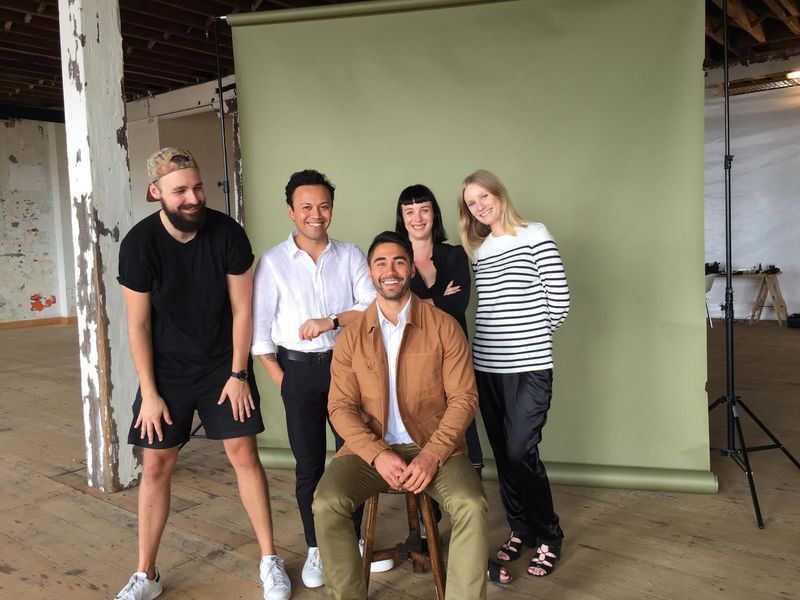 Awha is well aware of the danger in perpetuating a specific aesthetic or suggesting that one race is more beautiful than another, which is a common and sometimes unconscious decision that many brands and platforms make. "We've got a responsibility as a commercial title to speak to a broad audience; not just indigenous and Pasifika cultures, but also connecting with our large Chinese and Indian communities too who are also grossly under represented in mainstream fashion media." - Ahwa.
The fairskinned images of 'tamed natives' that stare back at us from catwalks and catalogues, hark back to the 19th Century images of the Dusky Maiden that have been carefully tailored to appeal to a Western market. Thats a mighty long 100+ years of white washing any hint of native out of the Nesian look.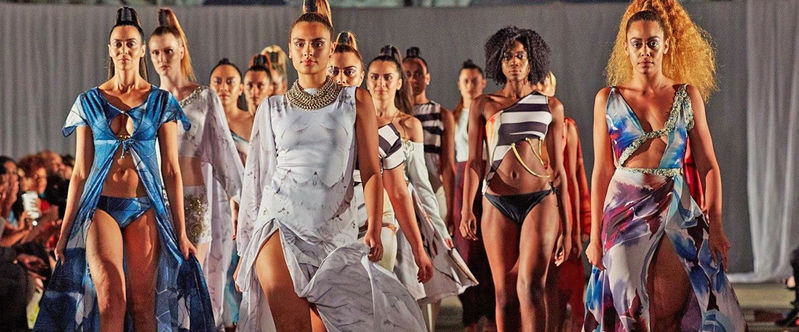 As Aotearoa looks to being increasingly browned up by 2020, presumably the commercial world will be forced to reflect people of colour in its advertising. Once we are recognised as actual consumers of products its hoped that the tide of tired colonial ideals of beauty will finally turn.
While bigger players in the fashion world in Europe especially are looking to MOC as a point of difference, there doesn't seem to be the same confidence in the brown sisters on our own shores.
Surely the days of the fairskinned Uncle Tom ideas of Nesian beauty are going to be done with in the face of the pure visual fierceness of our Nesian people of colour.
#DarkerBerrySweeterJuice
Share