Inspiring Islander: Maureen Unasa
Maureen Unasa was brought up to believe that weaving was for little, old ladies hunched over with back problems.
Yet the vivacious Samoan mother of five is anything but.
From a humble garage space in western Sydney suburbia, Maureen is taking on the world of fashion with traditional weaving techniques she only learnt a few years back when she was asked to help out with a school art project.
Being the only parent from a Pacific Islander background, she wanted to give the project a "Pacific Island flavour".
Her original idea was to cut up some old weaved mats her mother had given her, but little did she know how precious these objects were. Meeting up with some weavers in Parramatta, they educated her on the value of traditional weaving, and taught her some basic techniques which began her obsession with the art.
Maureen Unasa wearing her very first Wearable Art piece using a traditional Samoan weaving technique
Fours years later Maureen has taught herself how to use these traditional methods to make unique fashion from modern materials such as fabric and satin ribbon and she was asked to create a collection for the annual fashion event Pacific Runway.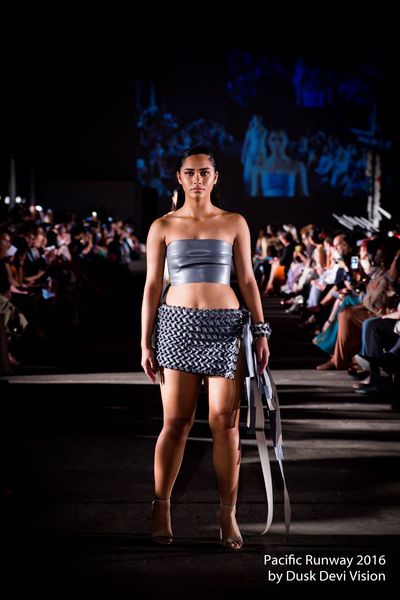 "When I realised I could manipulate the weaving and bring it out... I thought 'I wonder where else I can take this? Fashion is something I've really grown to love"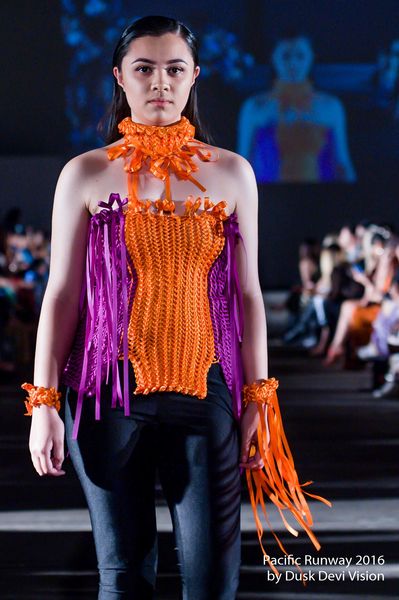 Without the use of a sewing machine or a hot glue gun - tools of the trade in the fashion industry - she created seven pieces (if you don't count the three she decided not to publicly show) entirely by hand weaving each individual item.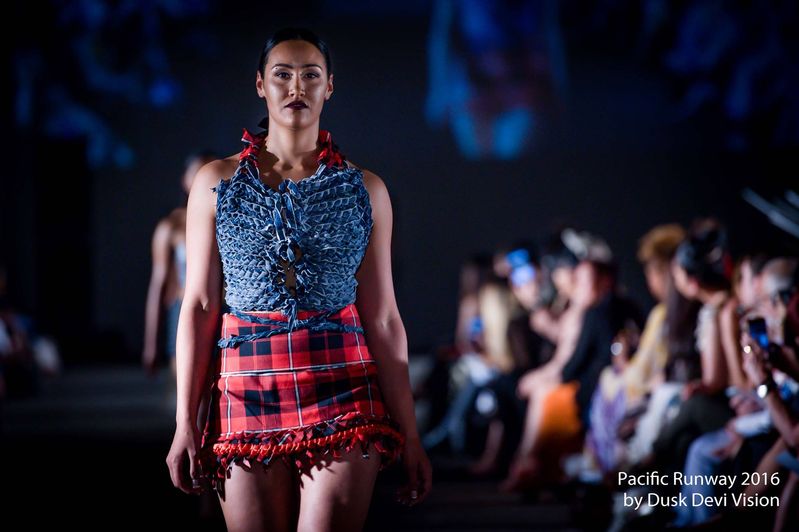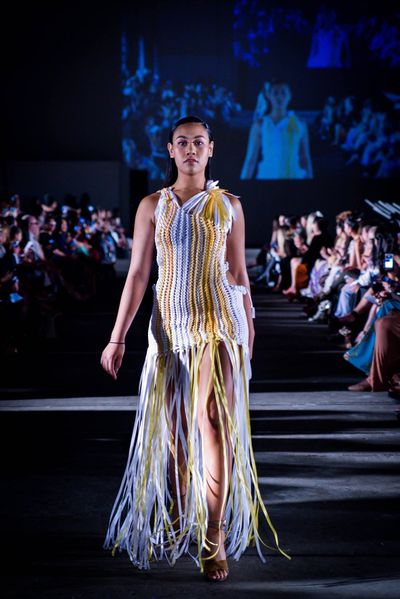 Photo Credit: Dusk Devi Vision
Check out her full collection on the Pacific Runway Facebook page here
Through the help of Global Sisters - a Sydney-based organisation helping women who face barriers due to their circumstances by providing the tools they need to start and grow a business - Maureen was able to turn her passion into a career.
Now she is partnering with them to give back to her community. Through her own business Samoan Weaving HQ, Maureen is flying back to her home country this week to mentor six women by helping them build their own skill sets weaving table decor that will be sold back in Australia.
Source & Photo Credit: Australia Plus - Read the full story here