Events
CREATIVE NEW ZEALAND ARTS PASIFIKA AWARDS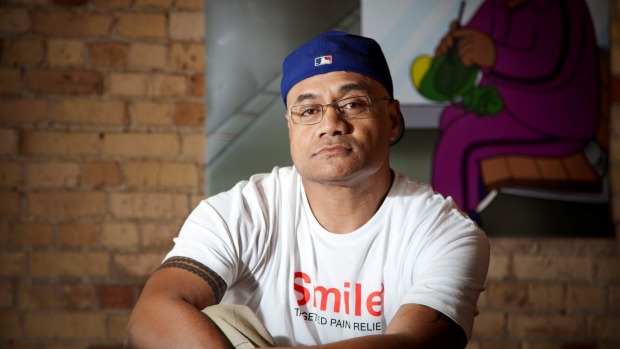 In the Pacific we do many things well - famously we navigate great oceans, turn out some pretty alright sports people, make good pagipopos and as it turns out some really great artists. Like our domination in the sports and music arenas, arts is one place where Pacific people win - it's where we trump it in coloring up the Kiwi landscape with our brown awesomeness and unique perspective.
We are the jewel in the crown in fact for organisations like CNZ where a 2011 survey cited the Pacific art forms in NZ as being some of the most popularly attended in the country. So we love it when our cream of the crop are honoured every year by Creative NZ, who celebrate the best of Pacific arts and awards five artists accolades and dosh to acknowledge their talents.
This year two actors scoop the pools in the senior artist award - the OG's of Pacific theatre and acting Oscar Kightley and David Fane.
Known for their comedy work with Pacific Underground, the Naked Samoans and Bro Town, the duo have also individually clocked up a diverse body of work in the arts arena over several years.
Its the first time the Senior Artist award has been won co-jointly by two seperate artists who each receive $10,000 - which is pretty flash :)
Our Pasifika recipients are as follows:
SENIOR PACIFIC ARTIST AWARD - Double Recipients Dave Fane & Oscar Kightley

DAVID FANE
For nearly 30 years David Fane has been paving the way for Pasifika practitioners in the New Zealand performing arts. A graduate of Toi Whakaari: New Zealand Drama School in 1992, a time when there was very little work for a Pasifika actor, David went on to create work for himself and is now creating opportunities for young Pasifika actors as a director, writer, tutor and mentor.
As an actor, David has played a huge part in the development and success of many works now considered part of the Pacific canon. Fresh off the Boat, Niu Sila, Dawn Raids, Sons and A Frigate Bird Sings are in the school curriculum and regularly performed by schools and community theatres. David appeared in, wrote or directed the original productions of all these plays.
He also worked with Pacific Theatre, Pacific Underground and the Naked Samoans and has also worked in non-Pacific theatre works.
David Fane with actors Troy Tu'ua & Taofia Pelesasa in "A Frigate Bird Sings"
David has been regularly cast in television productions such as Skitz, The Semisis, The Strip, The Market, Outrageous Fortune, Diplomatic Immunity, bro'Town and 800 Words. His film credits include The Tattooist, Tongan Ninja, Eagle Vs Shark, Lovebirds, Gary of the Pacific and the two Sione's Wedding feature films.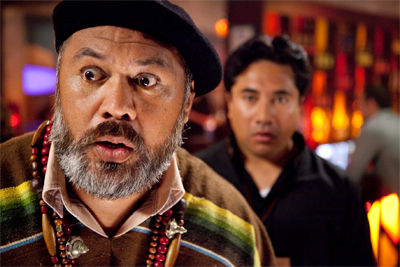 Dave & Iaheto Ah Hi in Siones Wedding 2
David has many projects and ideas he wants to pursue and continues to have great energy in extending his craft as an actor and director.
OSCAR KIGHTLEY
Writer and director Oscar Kightley has contributed to the growth and success of Pacific storytelling with his work for theatre, film and television.
Oscar's first play Fresh off the Boat was written in 1993. Other plays he has written or co-written include Dawn Raids, Niu Sila and the award winning A Frigate Bird Sings. He received an Arts Laureate from the New Zealand Arts Foundation in 2006.
His commitment to the arts continued through his work with Christchurch-based arts collective Pacific Underground which produced shows for main-bill theatres and their theatre-in-education programmes.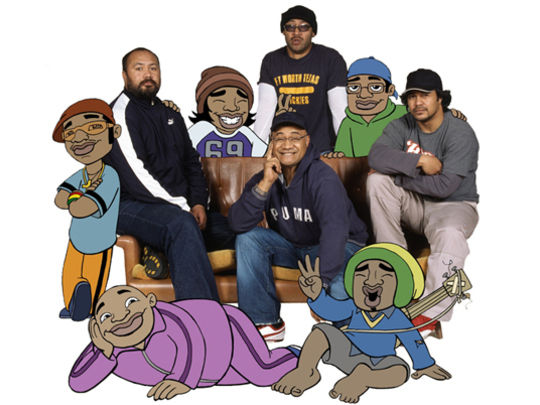 Oscar (middle) and his Naked Samoan / Bro Town cast mates
His comedy troupe The Naked Samoans spent years doing live shows in New Zealand and internationally. Their performances led to the TV hit bro'Town which ran for five years and sold all over the world.
Oscar's first television drama Harry featured him as a Samoan detective working in South Auckland. He has also co-written two feature films about a group of Samoan mates; Sione's Wedding and Sione's Wedding II which were both hugely successful at the box office.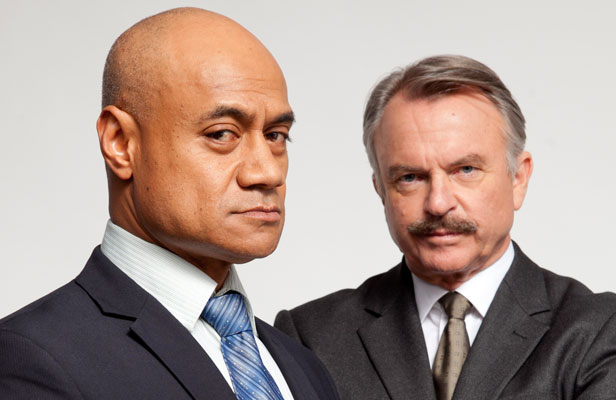 Oscar & Sam Neill in TV series "Harry"
Oscar continues to be involved in mentoring other writers and artists and has also been honoured with a MNZM queens honour medal and a NZ arts laureate.
CONTEMPORARY PACIFIC ARTIST AWARD - KARLO MILO
Poet Karlo Mila's first published poem was selected for an anthology, Best New Zealand Poems in 2003. Her first bookDream Fish Swimming won the NZSA Jessie Mackay Award for Best First Book of Poetry at the 2006 Montana New Zealand Book Awards.
Karlo's writing is 'poly-lingual', drawing on many Tongan, Samoan and Māori words. The content centres on contemporary Pasifika lives and issues ­– political, cultural and personal –presenting a fresh, New Zealand-born Pasifika experience.
Karlo has had work included in anthologies every year since 2003 and performs and composes poetry for community events, national festivals and international events. In 2008 Karlo collaborated with German-born artist Delicia Sampero to produce critically acclaimed A Well Written Body, a combination of text and image.
Karlo's work is taught in schools, universities and polytechnics in New Zealand and across the Pacific region, including Hawaii.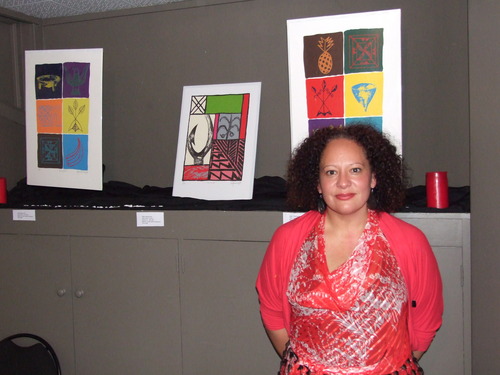 In 2012 Karlo was selected to represent Tonga at the World Poetry Summit Olympiad event at the Southbank Centre, London.
In 2015 she was the recipient of the prestigious Fulbright Creative New Zealand Pacific Writer's Residency at the University of Hawai'i, where she completed a new manuscript of poetry and began working on a novel.
Karlo was born in Rotorua and is of Tongan, Palangi and Samoan descent. She received her PhD from Massey University and has worked as a trade union organiser, teacher, health research manager, postdoctoral fellow, researcher, consultant and freelance columnist.
SPECIAL RECOGNITION AWARD - Kolokesa U. Mahina-Tuai
Kolokesa U. Māhina-Tuai is the current Project Curator Pacific at Tāmaki Paenga Hira Auckland War Memorial Museum. Combining this role with her work as an arts advocate and a published author, Kolokesa champions a holistic and cyclical perspective of Moana Pacific arts that is rooted in indigenous knowledge and practice. Her contribution can be felt throughout every level of the Moana Pacific arts community from museums and galleries to grassroots community organisations.
At the heart of Kolokesa's practice has been her strong foundation of Tongan indigenous knowledge and practice. This informs her understanding and appreciation of Moana Pacific arts and her relationships and collaborations with artists from different island nations. She has been an advocate of Moana Pacific artists that are agents in maintaining, preserving and evolving the arts of their homeland in Aotearoa New Zealand. This has been through exhibitions, events, commissioned works, conferences and publications.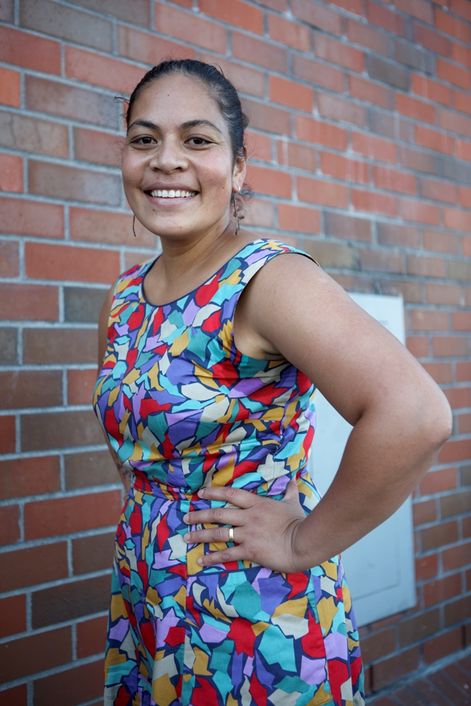 Kolokesa is a co-author of the first book on Tongan arts from a Tongan perspective. She is also researching and a co-editor of a major new history of craft in Aotearoa New Zealand and the wider Moana Pacific.
PACIFIC HERITAGE ARTS AWARD - Tuaine Nurse - Tamarua Robati
Senior Lecturer in Applied Bachelor of Arts at Whitireia Polytechnic Tuaine-Nurse Tamarua Robati has been immersed in education since 1972. An active board member, he has served Creative New Zealand, Ministry of Education(MOE) and the Languages Expert Panel. He was Chair of ENZ Cook Islands Māori Language Curriculum, a member of the Advisory Council to the Minister of Pacific Islands Affairs, Pacific Islands Polynesian Education Foundation and the Norman Kirk Scholarship Board.
Tuaine taught Cook Islands dance as part of the Black Grace faculty at Jacob's Pillow summer school in Boston.
Tour Manager/Artistic Director of the Performing Arts at international festivals every year since 1994, Tuaine has adjudicated at numerous Cook Islands Dance competitions, including ASB Secondary Schools Festival.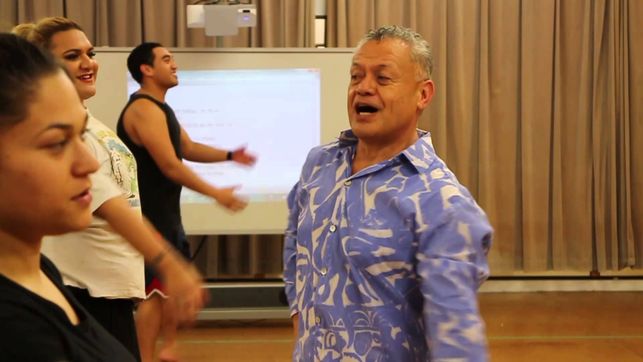 Tuaine is a member of the University of the South Pacific-Suva Programme Advisory Committee for Oceania Centre for Arts, Culture & Pacific Studies (OCACPS).
Pacific Dance Artist in Residence PUERA in Porirua in 2014, he was awarded a Porirua City 50th Award in 2015.
An interpreter for the Ministry of Justice and Wellington Hospital in 2014, Tuaine translates for the Department of Internal Affairs and co-edited 20 booklets for MOE (Linguistically and Culturally Reflective Teaching) this year.
IOSEFA ENARI MEMORIAL AWARD - Madison Nonoa
An alumna of the New Zealand Opera School, New Zealand Singing School and New Zealand Youth Choir Madison Nonoa began singing in choirs at age five.
Madison was awarded the Circle 100 Opera Guild Scholarship (Circle 100 Foundation), a Sir Edmund Hillary Scholarship from the University of Waikato, The Dame Malvina Major, Sir Howard Morrison Scholarship, The Dame Malvina Major Arts Excellence Award and the Beatrice Webster Prize for Excellence at the New Zealand Singing School.
In 2016, Madison completed her internship as a Dame Malvina Major Emerging Artist with the New Zealand Opera, having made her professional debut in Mozart's The Magic Flute in the role of Papagena. This year she was selected for the inaugural Dame Kiri Te Kanawa Foundation Singing Programme.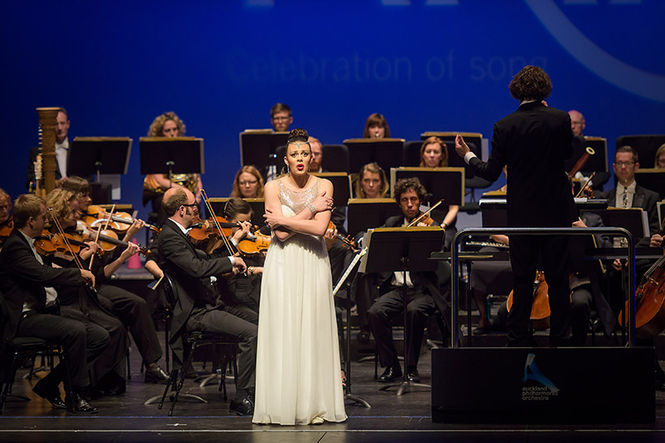 In the 2014 Lexus Song Quest Madison was the youngest semi-finalist and was awarded the RNZ National Listeners' Choice award. She placed third in the 2016 Lexus Song Quest and was also awarded the Dame Kiri Te Kanawa Foundation Scholarship for the Singer with the Most Promise. Madison also won the Napier and the Christchurch Aria competitions.
Madison holds a BMus, First Class Honours from the University of Auckland, an ABRSM Voice Diploma and has also achieved Grade 8 Violin Performance with Distinction. She has most recently completed a Diploma in French and German and a Post Graduate Diploma in Classical Voice (Opera Studies) at the University of Waikato.
In 2017, Madison intends to further her singing studies in New York or London.
EMERGING PACIFIC ARTIST AWARD - Matthew Faiumu Salapu (Anonymouz)
Of Samoan descent, sound and music producer Anonymouz's work spans traditional music composition and production through to experimental avant-garde sound art. His thorough approach to research, engagement and innovative application means his skills are in high demand in both the traditional and wider creative industries.
He was one of 20 Pacific artists who attended the 2016 Festival of Pacific Arts in Guåhan (Guam) as part of the Aotearoa delegation, premiering an original 20 minute audio soundscape work at the Guam Museum created exclusively out of audio samples recorded around the island.
In 2014, he was appointed by Auckland City Council to oversee the production of permanent soundscapes for the new Glen Innes Music and Arts centre facility Te Oro. Unveiled a year later, it was the first time a non-physical public art work had been commissioned by a local authority in New Zealand.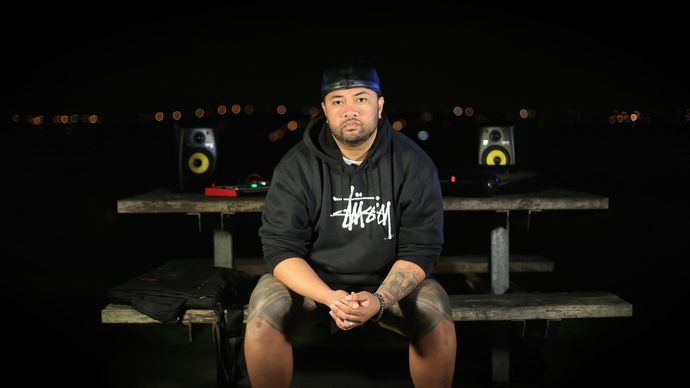 In addition to productions for organisations such as Auckland Museum, Auckland Philharmonia Orchestra, Auckland Art Gallery, Auckland Theatre Company and Auckland Libraries, he has also produced for many local music artists. His work can also be heard every four minutes on Pacific radio in the many imaging stings that he has created for NIU FM and Radio 531 PI.
Suggested Links:
Bravo to Lexus Songquest Finalists
Share