Events
MOANA - Pasifika Film Fest Sydney & NZ Premiere's
We were privileged to be able to attend TWO screenings of MOANA within a few days of each other in two different countries.
We were in Sydney for the NRL Pacific Leadership Camp which was attended by players of Pacific Island descent chosen by their clubs as being leaders or potential leaders.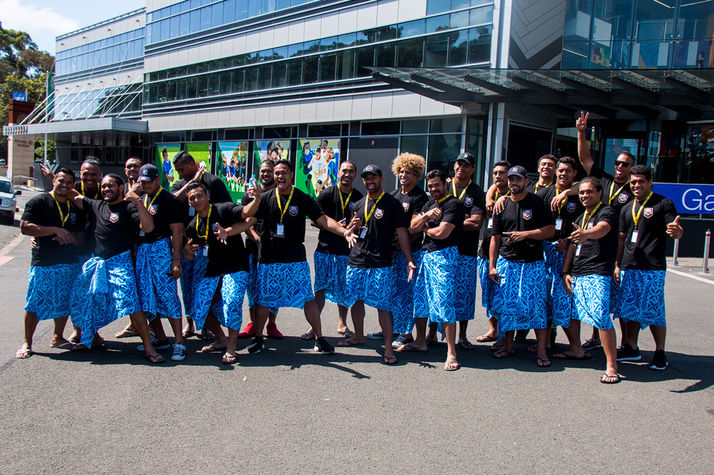 On Saturday night the boys were involved in a Community Outreach near the Entertainment Headquarters where they hung out with fans, taught them a clap to march to and then did a mass Mannequin Challenge outside the theatre.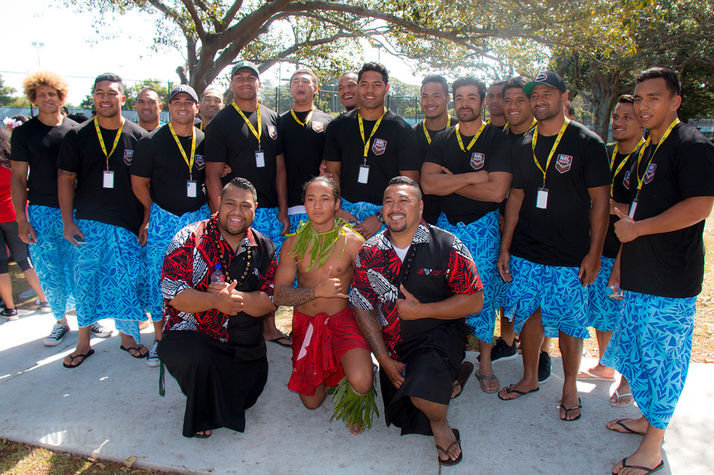 Everyone was then treated to a special preview screening of MOANA which was put on by Pasifika Film Fest and partners. Thanks to everyone in attendance the #PFFMoana hashtag was the number 2 trending hashtag in Australia!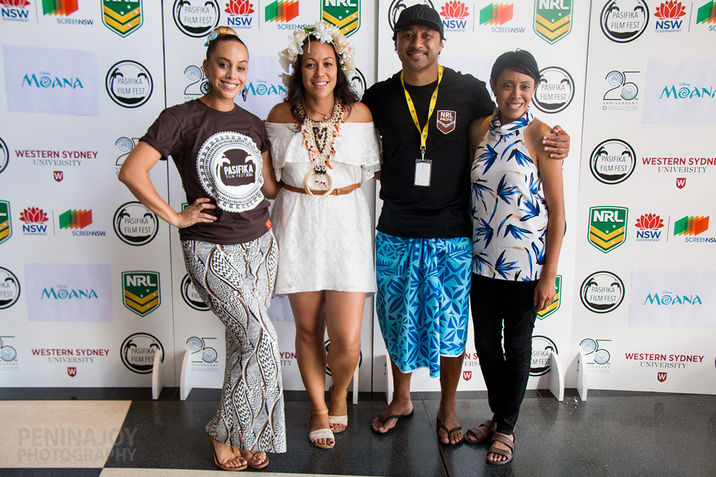 Check out some of the videos and more pics from the event here on our Facebook page.
Special thanks to Nigel Vagana, the NRL Welfare & Education team and our friends at Pasifika Film Fest for an awesome night.
We all LOVED Moana, I can say I was especially moved in the navigation scenes and it made me want to find out more about the Maui legends.
Mostly though I was proud! Proud of the fact that I was a Pacific Islander and this story was about our people, proud that the story was about a little brown girl who was strong, fierce & kickass, proud that it had island music - Te Vaka music throughout - and that there were reminders of my family and upbringing .... Strict island Dad, loving Grandmother .... There were a lot of laugh out loud moments with The Rock as Maui and Jemaine Clements character Tamatoa too.
But don't just take it from me, find out what a couple of the NRL stars thought of it and we got reactions from some of the people who watched it for the first time at the NZ premiere last night as well!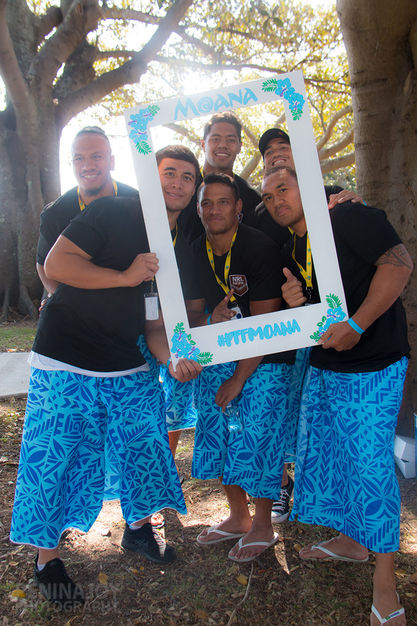 Jeff Lima (front far right) "I thought it was a great movie, it represented our people and heritage and portrayed our ancestors and where they'd come from"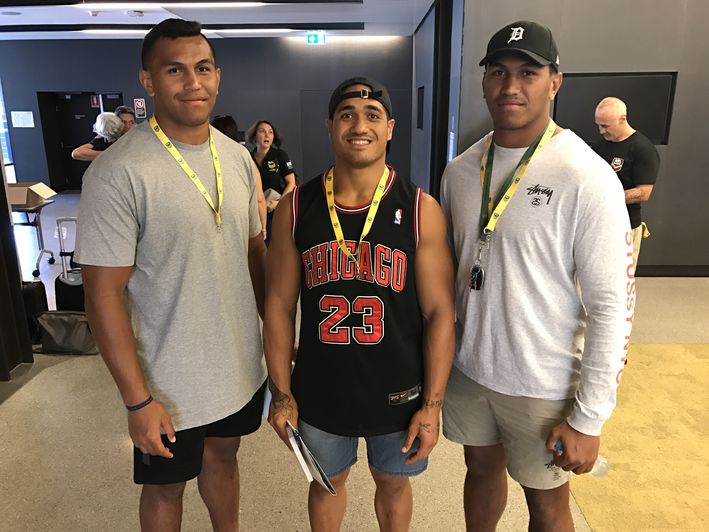 Jacob Saifiti (left) "It was different - I wasn't expecting that type of movie, I think I was expecting more of a comedy but I definitely took something out of it for sure. I think it's good that Polynesians are getting recognised, I mean The Rocks a big name and Polynesians are going to be on the big screen so just to be recognised at all I think is pretty cool"
Check out some of the red carpet moments and then feedback from those who saw it at the Sylvia Park NZ Premiere ...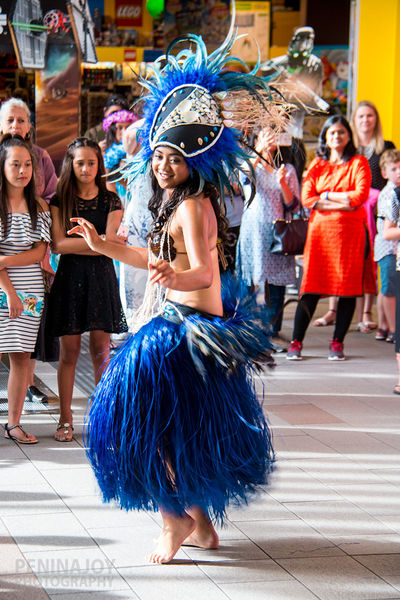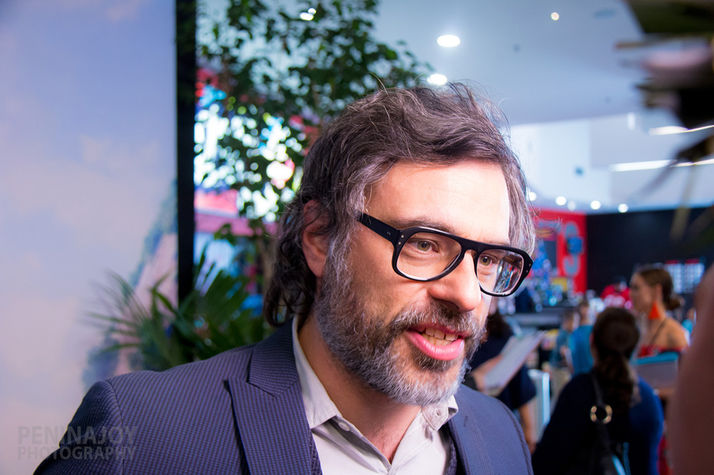 Jemaine Clements who voiced Tamatoa the Crab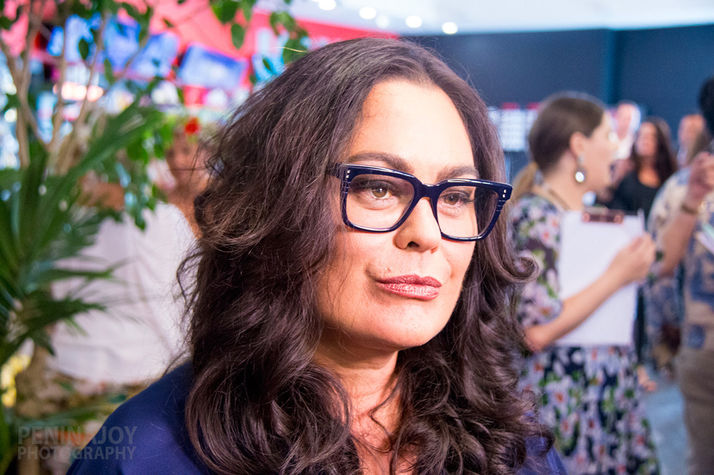 Rachel House who voiced Moana's Grandmother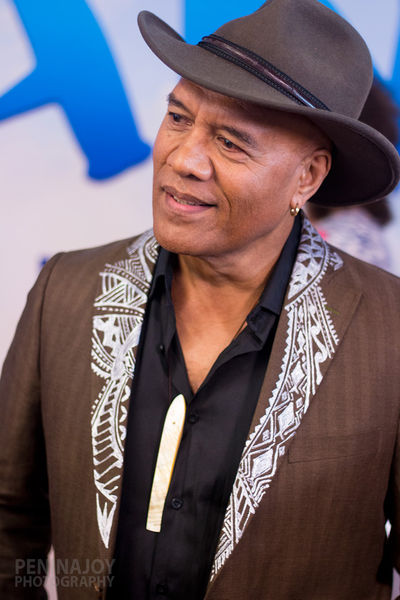 Opetaia Foa'i who wrote and performed a lot of the Moana songs and music for the soundtrack
Oscar Kightley who voices one of the village fishermen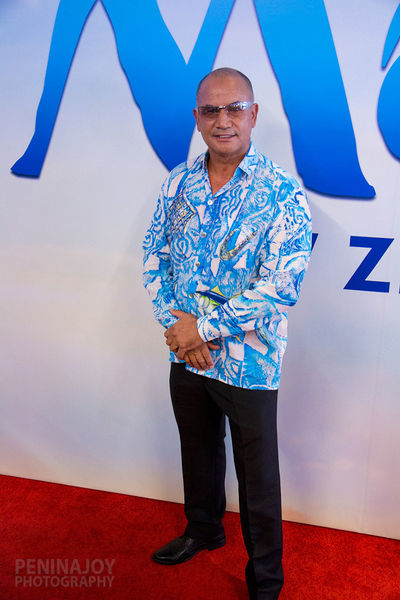 Temuera Morrison who voices Moanas father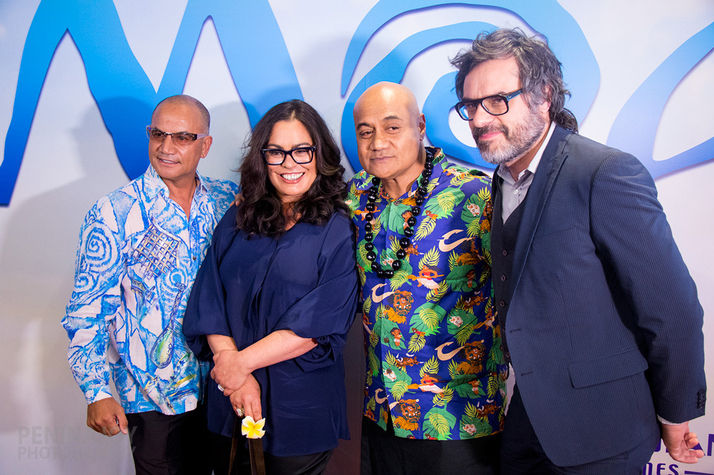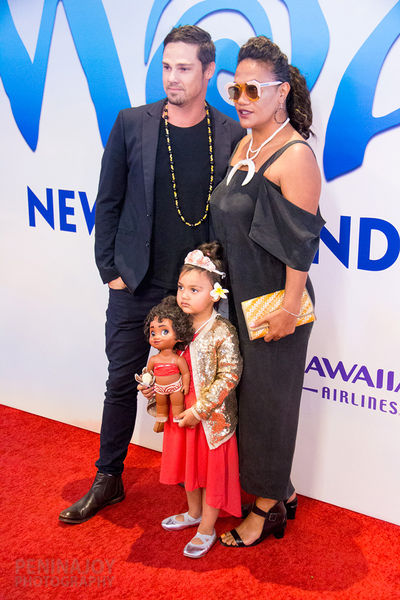 Beauty & the Beast star Jay Ryan with Director/Writer wife Diana Fuemana & gorgeous daughter Eve with her 'MOANA' doll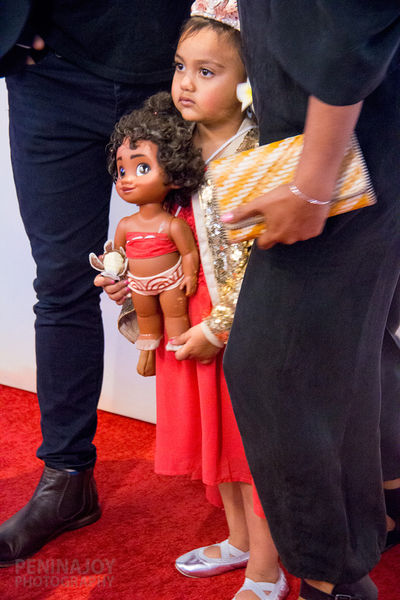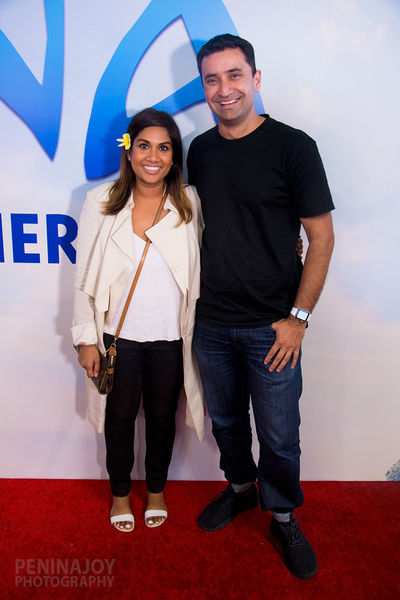 Keshani Naidoo & Rohan Adarkar
Keshani "I really loved the movie, Moana was my favourite character because she's a little brown girl and she nailed it. It's really good to see a little brown girl on screen kickin ass!"

Rohan "Yeah, I'd definitely have to agree Moana was fantastic - just her spirit and positive attitude was incredible"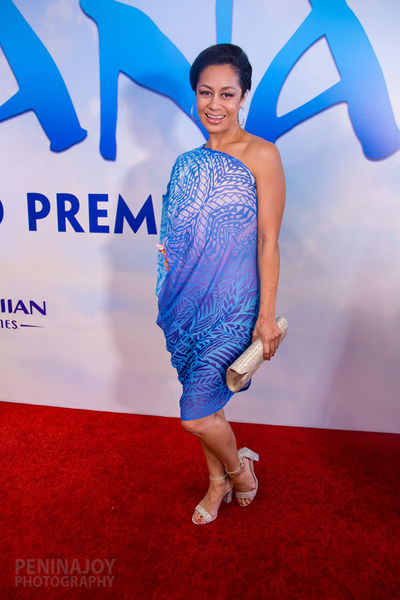 Teuila Blakely
"It's so much deeper, richer and longer than I thought it would be. I felt like I was 5 years old. I honestly can't tell you the depth of emotion I felt. The expectation is one thing, but seeing it in actuality is another. To see such a strong pacific woman hero is amazing. I was on the edge of my seat crying. The reflection of our culture and connection of all the islands together was awesome. 1 million out of 10 "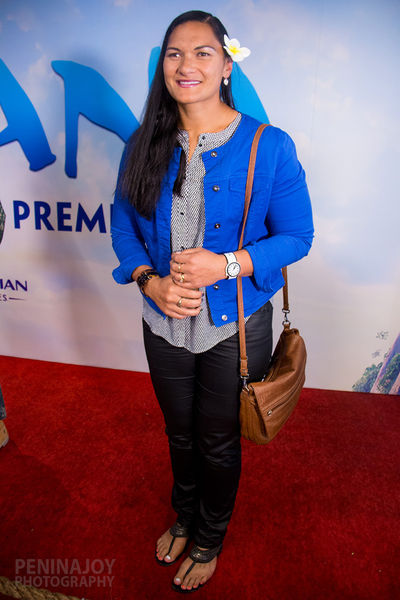 Valerie Adams
"I loved it, loved it! It was definitely very touching, the song by Te Vaka was very moving to be honest - that was probaby one of the highlights"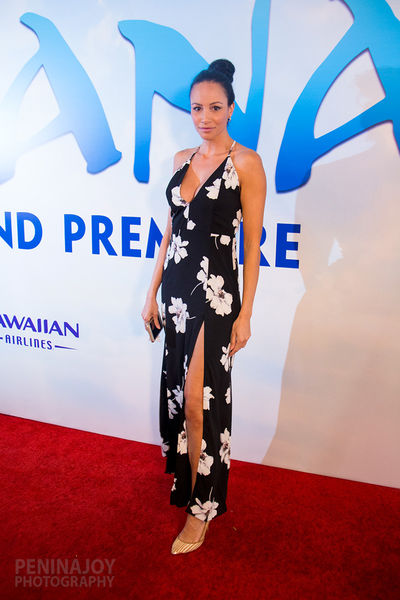 Shavaughn Ruakere
"We are already singing the songs. Definitely a 10/10. It's crazy how they can make an animation so damn pretty. Great representation of our people"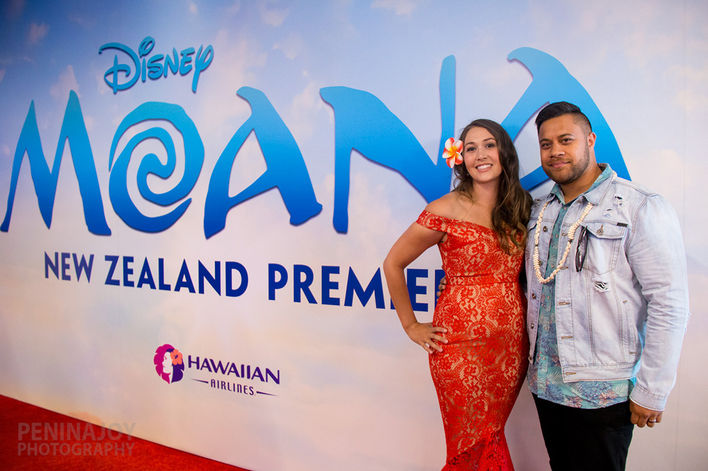 Vince and Abby Lee Harder
Vince "Oh man it was awesome, magical! Awesome story too I just loved that they were able to portray our culture that way, I loved the whole voyager part cos you know thats our people - they were voyagers. Favourite character? Jemaines character was cool, Tamatoa was a crack up, yeah he was hilarious"

Abby Lee "And it was a mix of cultures too aye? They incorporated so many different things into it and I loved the music. Moana was my favourite character she was great"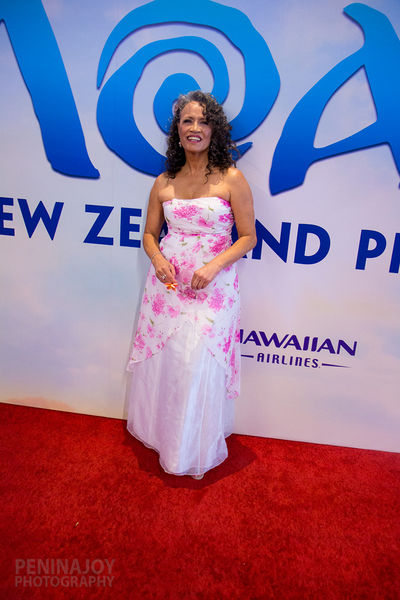 Rena Owen
Parris Goebel and her nephews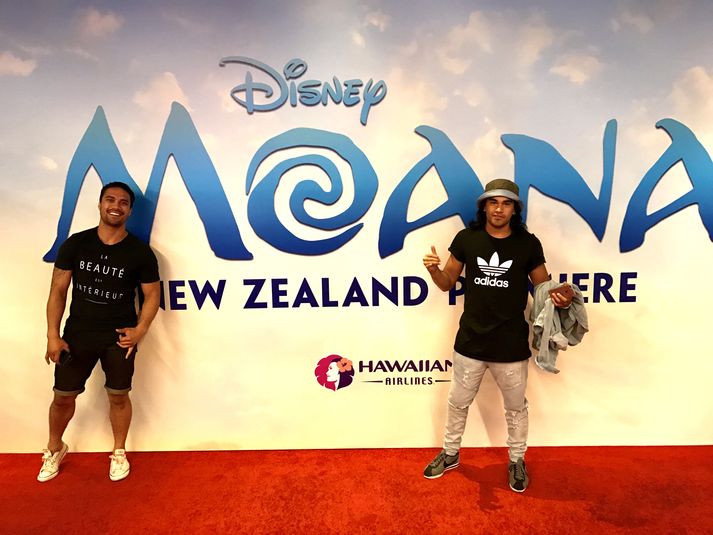 Edz Eramiha (left) and Tia Maipi
Tia Maipi "The story was amazing, I loved it, I had goosebumps throughout the whole thing. My favourite characters were definitely Maui, Moana and I enjoyed Temuera - the chief! He was awesome!

Edz "Ohhhh LOVED it! It was magical for us and it was a great reminder of how our ancestors, our tupuna travelled across Te Moana a Kiwa oceans, from many islands, many lands. It was beautiful to watch, it was pretty emotional too just to see the depth they went through, how much love our people have for our whenua, our land AND the Moana and the Sea. My favourite character? The cast were amazing they all were amazing"
Suggested Links:
How Far I'll Go (Auli'i Cravalho)
Share