Coco News
Our Hair Stories: Melarnie Manuel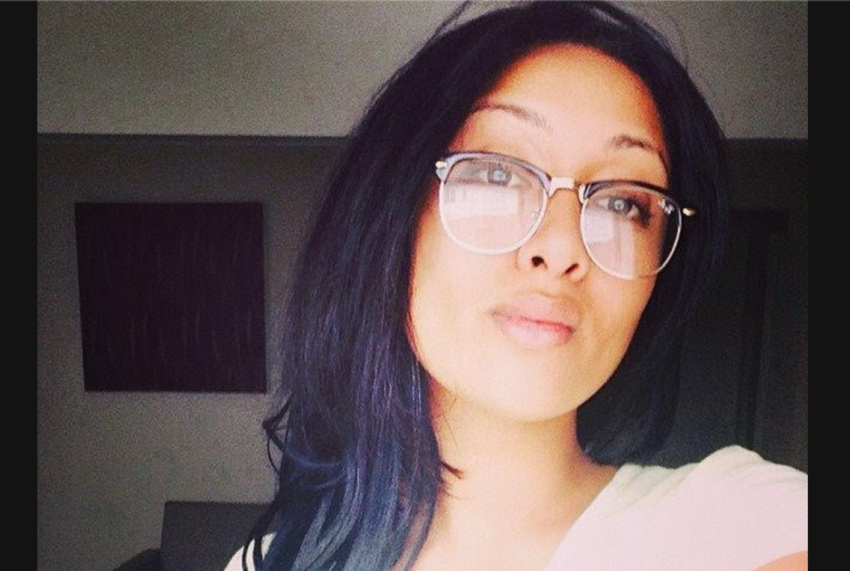 Kia Orana, my name is Melarnie Manuel. My friends and family call me Lani.
I am of Cook Island descent. My mother was born in Tukao, Manihiki and my father was born in London, England. Since I was a young child, I've had more hair styles than the years I have lived.
I'm 24 years old and I'd like to consider I have had my fair share of horrible cuts and wonderful up dos. When I was little, the luxury of growing my hair out was not in my Mums opinion, something to up keep. We (and when I say we, I mean me and my hair) had our days of the ugly home job fringe, the saga of me cutting my own hair and the cheap trim. There has not been a significant time in my childhood where at any time, my hair was any longer than the below.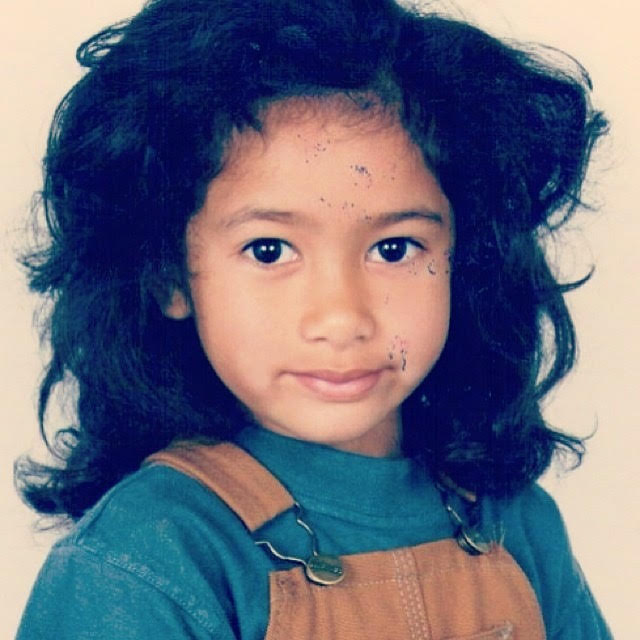 As a Cook Islander, I've had the wonderful privilege of knowing and having women and girls around me with long, thick hair. Having long hair is something that is significant in our culture that I'd say separates us from many other Polynesian islands. The hair of dancers flow with the movements of their body, while she sways her hips and their hair droops nicely past their lower back.
Unfortunately I wasn't one of the lucky girls who had the chance to dance or represent this very long do, but I was fortunate enough to rock some outrageous styles that have their own story and their own purposes to help maintain it's unruliness and unbearable thickness.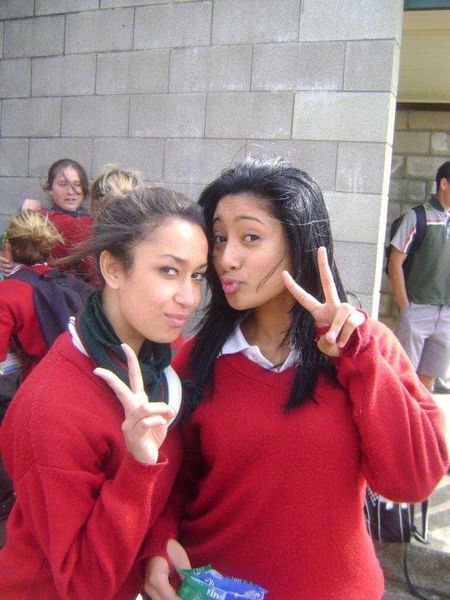 That's Tammy on the left. She's PNG and before this photo was taken, her and I had what was considered hair that needed taming. This was when the iron was ditched and hair straighteners became a craze. It makes me wonder why then I was so concerned about making my hair seem tamed and why other people didn't understand the amount of energy it took to have every strand straightened. This was the longest my hair has ever been naturally. This is the longest it will ever be.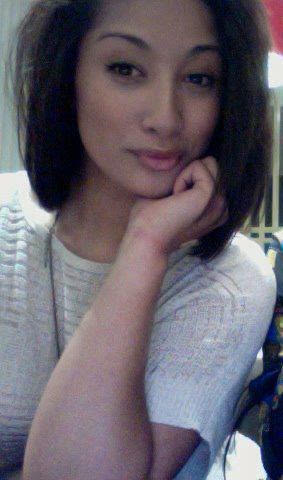 I'm 19 here. When I cut my hair this short I was going through what 19 year old Lani would call a "Bad Break up". My ex at the time said I only looked better with long hair, and like that .... I cut everything off above my shoulders. The idea of having that mess chopped off helped me to let go of the thought of only being beautiful with long hair. Safe to say, I haven't seen him since those days and I think he was wrong. Very wrong. Because this was the beginning of me applying the idea of fresh starts with my hair.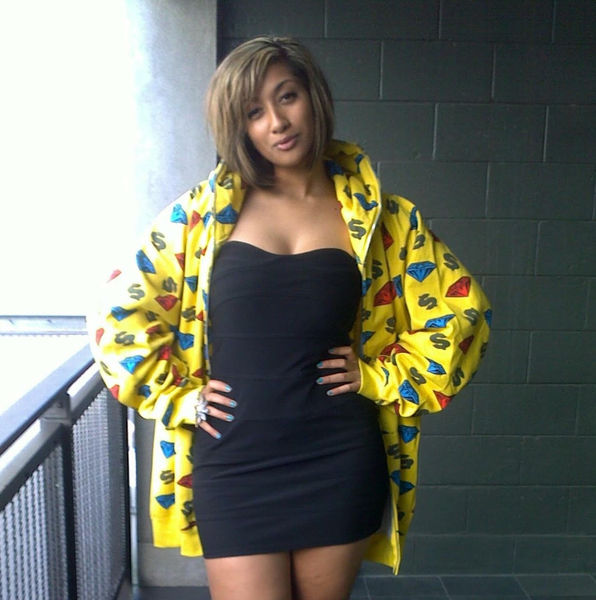 Moving forward the black hair got a bit dull so I opted for a lighter shade. At times I was often stopped and complimented by other girls around me saying they wished they had the courage to have their hair in a bob. This hair cut still, was a pain. Do you understand how difficult it is to constantly dye island hair? If you do, you will know this episode of my life was short lived and I opted for the new craze that followed the hair straightener.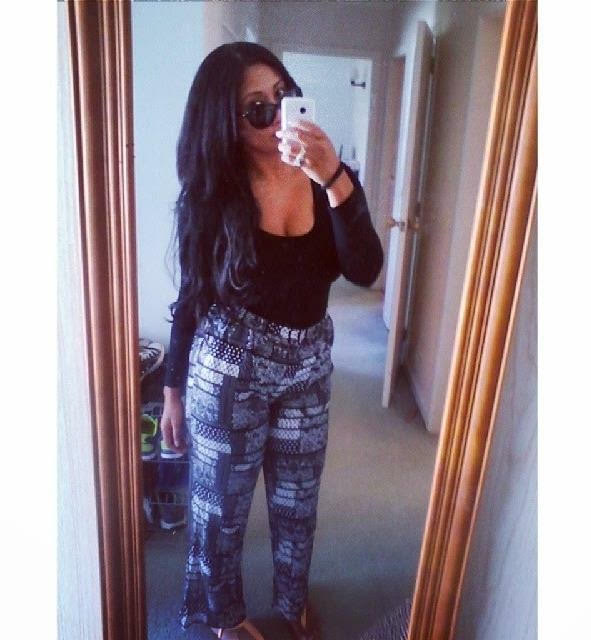 Extensions. Aren't they great?
My hair was already longer then. But I wanted my messy do to look more appealing. The Kardashian era had begun and I wanted to uphold the trend that was to have long, wavy, hair. Which, like the blonde do, was short lived.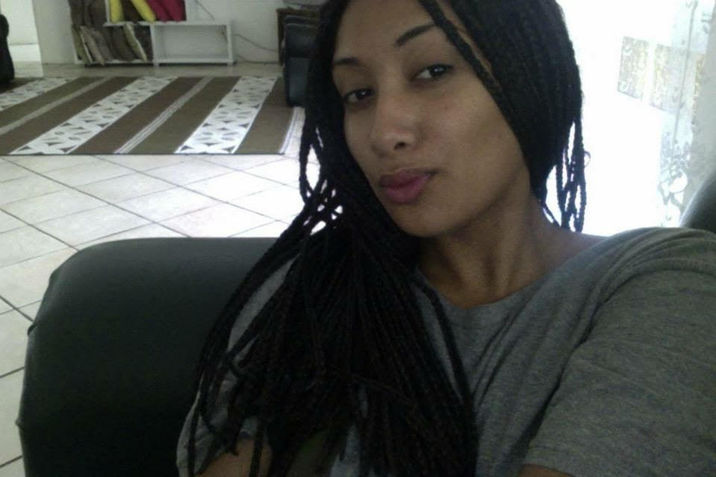 I got braids. Now, before I was aware of topics like cultural appropriation and understood the history behind this amazing hair style, I thought at the time this would be easy to have while holidaying in Rarotonga. Easy to tie up and easy to avoid getting my hair wet.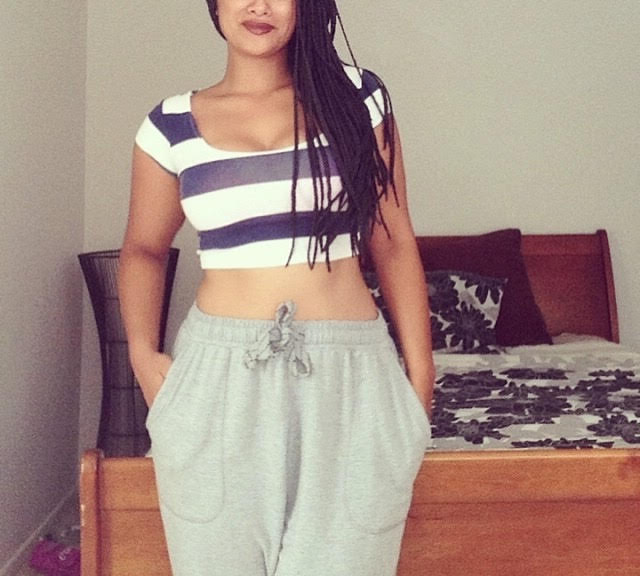 They were extensions also. And required a lot of attention. I soon gave up on the braids and opted to cut my hair back to my shoulder length cut and went blonde ..... well, kinda.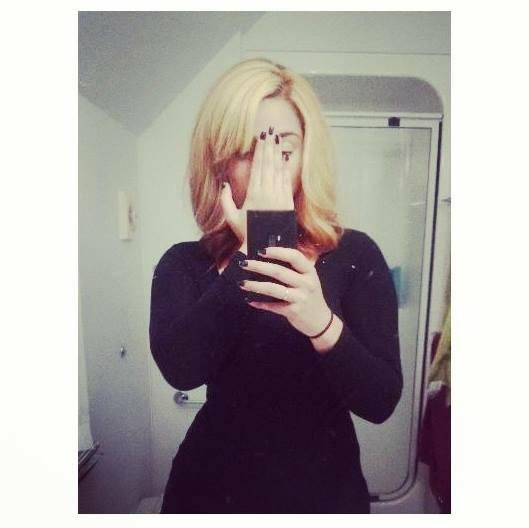 Don't ask - it was dyed back to black the next day. And shortly after I moved to the islands.
You see, my hair could get wet. It could be a bush also like the toddler photo I have at the start. And often at times, it was always kept in a bun .... Out of the way.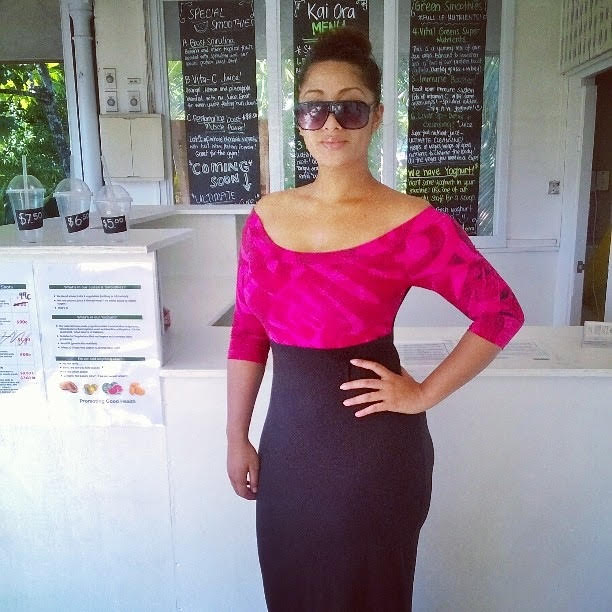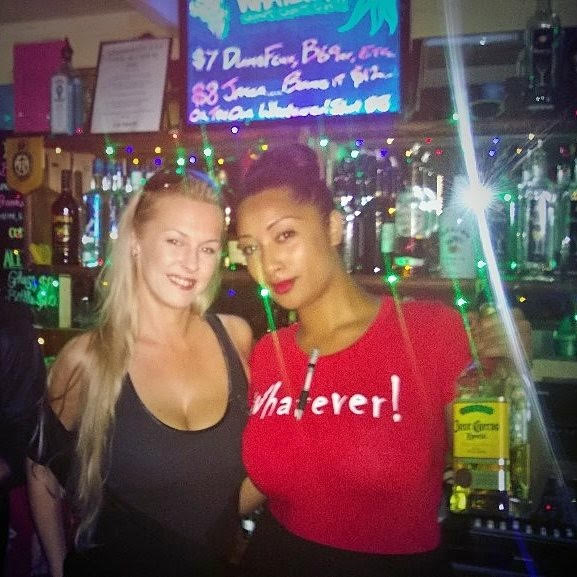 Soon after months of living in the islands, I found myself feeling uneasy about life and where I wanted to be. I needed to feel good about myself and wanted to feel fresh, feel new and take control of everything that had happened over the few months I had been out of New Zealand.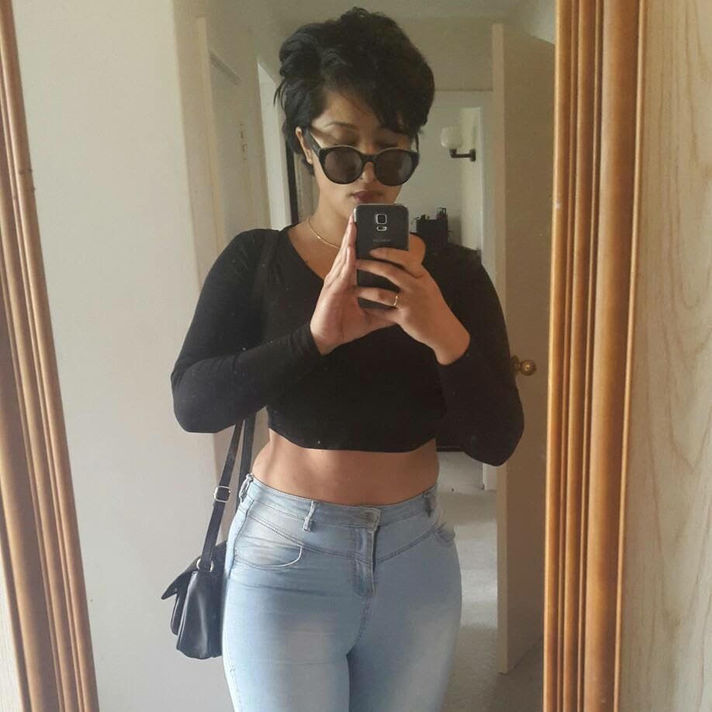 And just like that, I cut it all off.
Well kinda. I felt a sense of emancipation. Is that the word? Feeling set free. My hair was my outlet for releasing unwanted burdens, unwanted thoughts and most importantly helped me to let go of so many emotions and feelings I had with my experience living away from home.
And with this hair cut, I got more carried away and started letting clippers take away the sides.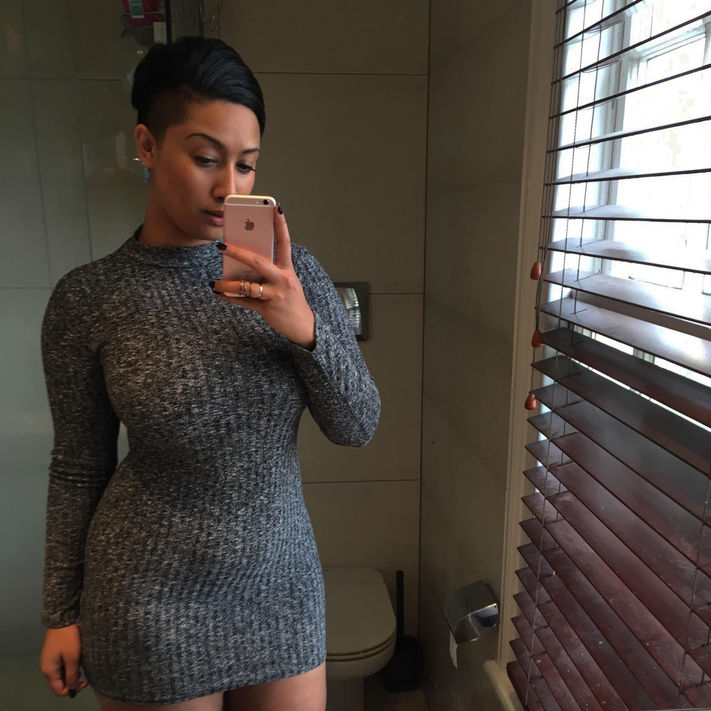 I had enough length on top to have a top knot. Enough length to make it look appropriate for work. Enough length to still have the shaved sides shown off.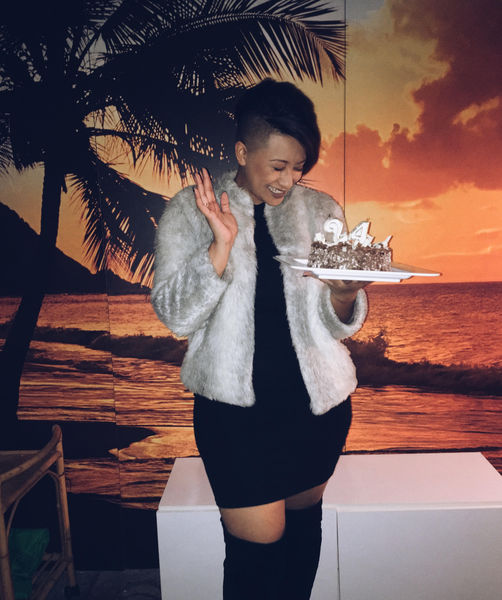 I became more comfortable with who I was growing to be. I was feeling more like myself. And soon, I was referred to as the girl with "the shaved sides" amongst people around me.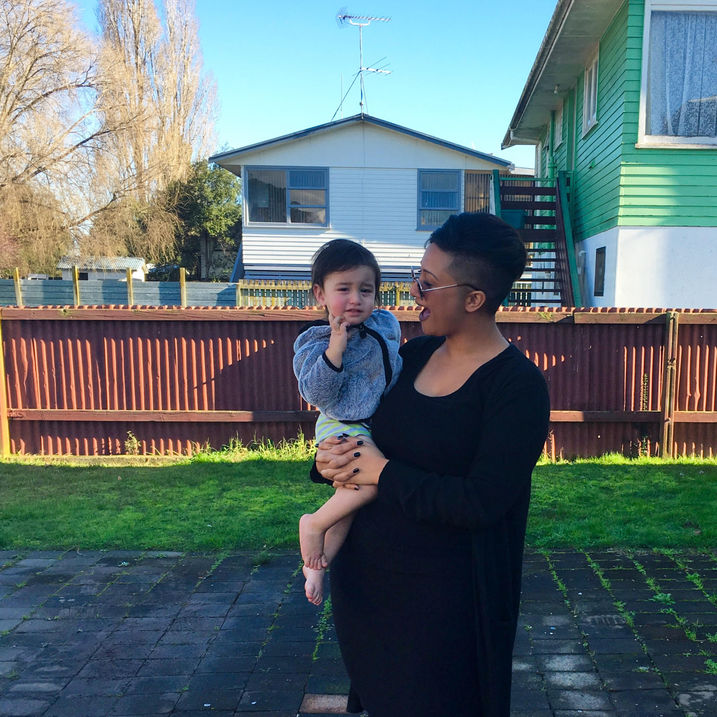 It was at this moment of my life I was smiling more often.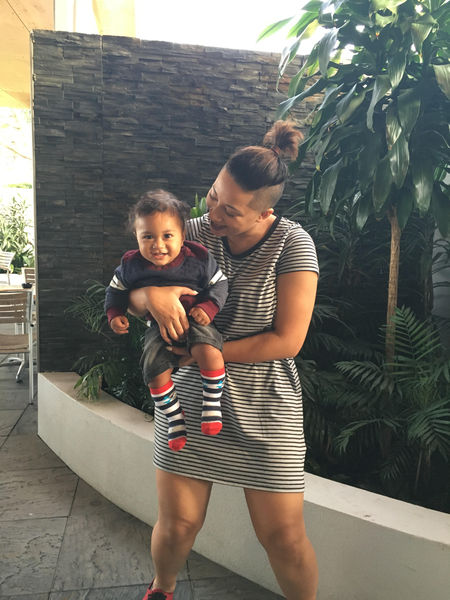 As of this year I have battled depression, multiple endings of friendships, have found myself feel lonely and isolated while my family made the move to the islands without me. I needed that one more moment to help me feel the relief of overcoming so much endured in the year of 2016.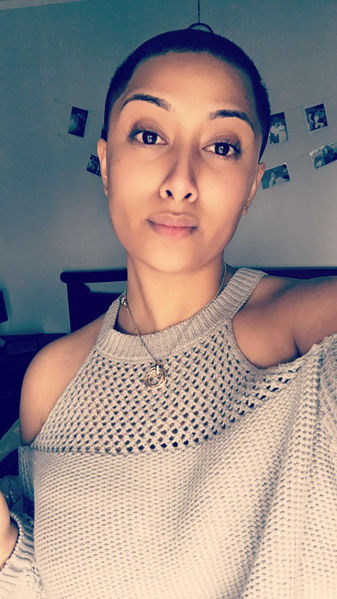 I shaved everything off. I got a fade. I had what most girls would consider their security blanket shaved off and left on a barbershop floor.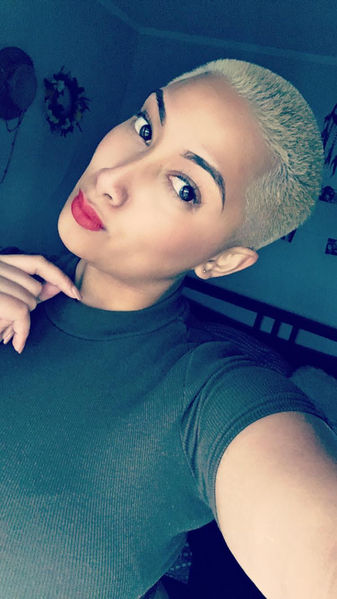 Went blonde.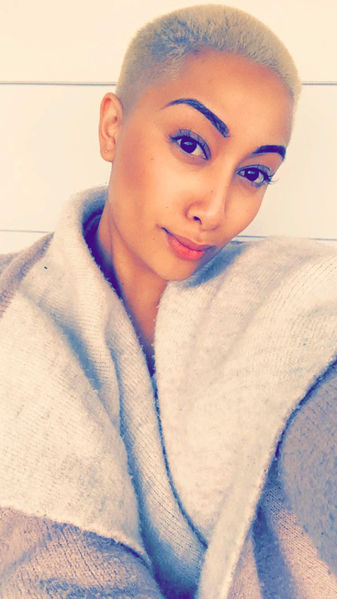 To be honest, I want to be bald forever. Never in my entire life have I felt this empowered or this great about myself. Say what you want about hair being a woman's beauty or have your own opinion on what you think makes a woman beautiful. "I am not my hair" India Arie said and sadly I can't say I am not my hair. Because I have none. I have strength, I have wisdom, I have the joy of waking up every morning and not having to straighten it, add extensions to suit a trend. I have the balls to walk down a street full of strangers and smile back at people who stare or look at me odd.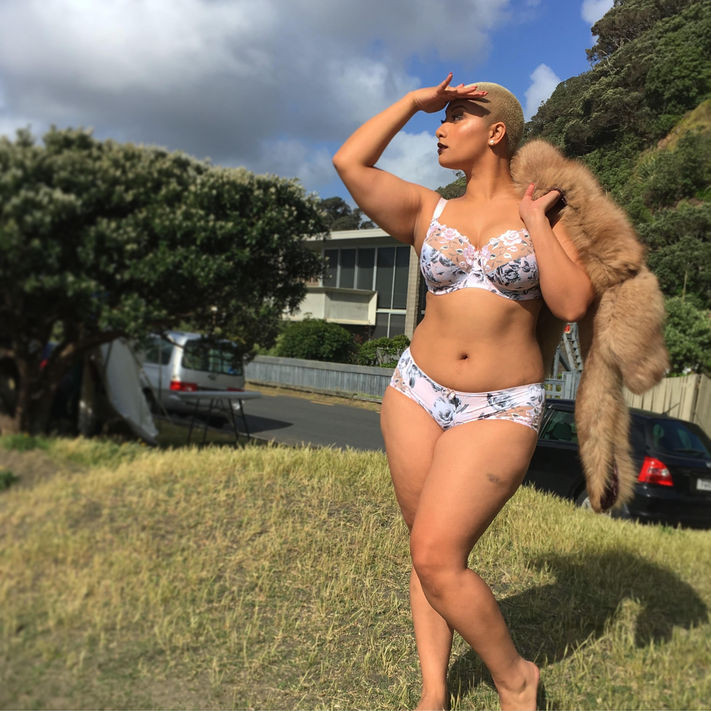 Suggested Links:
Hair tips on keeping that 'Fro Fresh!
Share