Blog
Pacific Film and Digital TV Fono
PIFT (Pacific Islanders in Film and Television Inc)
The PIFT Fono 2016 was the first fono for the group since its launch in November last year.
The Fono brought together a wide range of filmmakers and creatives in the media scene and had a number of presentations during the day.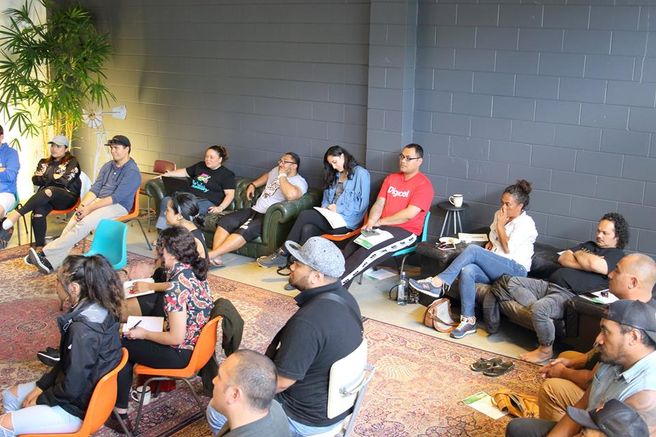 Participants could hear about funding opportunities for their projects, from people such as the New Zealand Film Commission and Boosted. As well Outlook for Someday and Someday Stories presented an awesome opportunity this year for young people under the age of 29 to have short film projects funded.
One of the most popular presentations of the day was with Stallone Vaiaoga-Ioasa and his marketing partner Tautiaga Tiatia, the team behind the inspiring Three Wise Cousins film.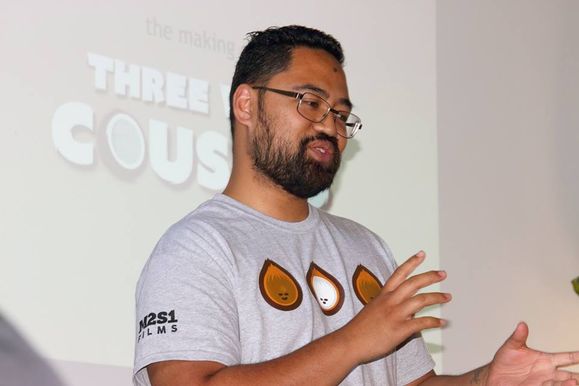 Stallone Vaiaoga-Ioasa
They gave a 'tell-all' presentation about how they made the film and how they managed to attract the huge Pacific audiences they received from NZ, Australia, the US and the islands (making 2.3 million from the box office and the DVD's have just been released in time for Xmas).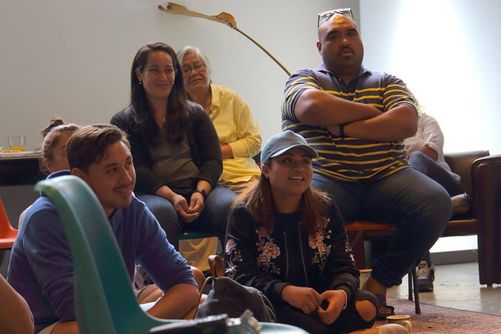 People had the opportunity to hear from the 'Bright Sunday' team, who offered marketing advice for creatives and even the chance to have them to work with on their next projects (at a cut price rate).
The big session of the day (after a fabulous lunch) was the discussion panel which brought together some heavy weights from the film and television industry; Sima Urale, Oscar Kightley, Shimpal Lelisi, Dana Youngman, Kerry Warkia and Yolande Ah Chong.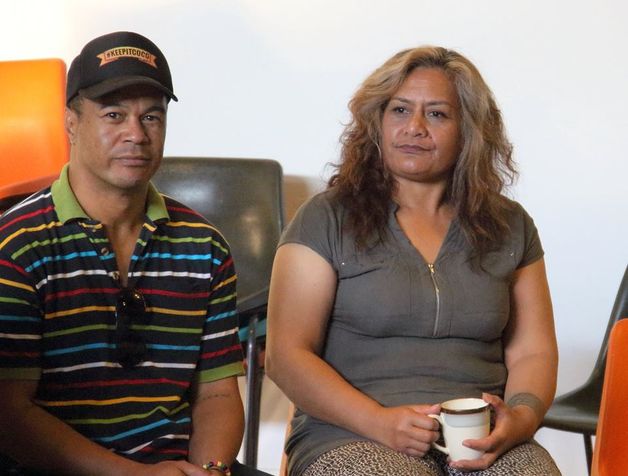 Shimpal Lelisi & Sima Urale
This discussion covered everything from Moana to an overview of Pacific Islanders on the scene over the past twenty-years to current infrastructure and why we don't have as much content on television as we should (considering population and the fact that 8 of the top ten grossing films from NZ have been 'Polynesian' films). The discussion also moved into the digital media space, where Coconet producer Lisa Taouma encouraged others to take up the challenge of digital and make it their own.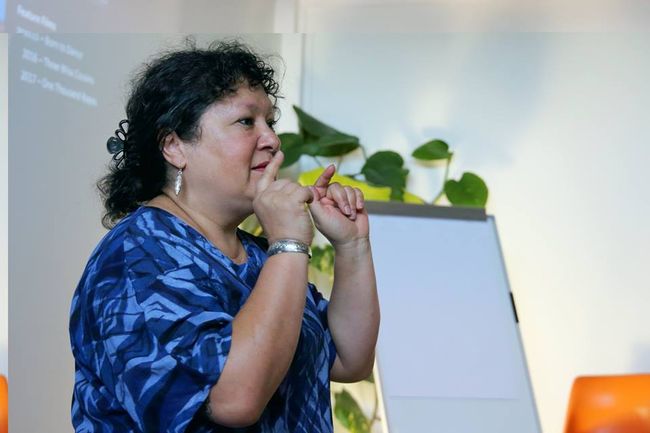 Karin Williams from NZFC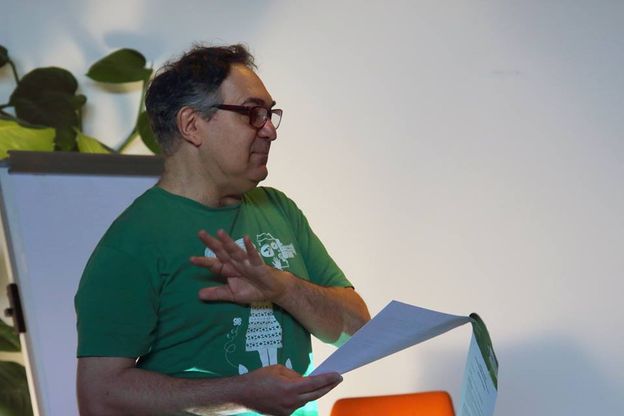 David Jacobs from Outlook for Sunday
PIFT also ran the Coco-Shorts writers workshop where 10 new writers had the chance to develop short film scripts and be mentored through the process. Coco-Shorts is now in phase two, where PIFT is looking to get up to 5 of these shorts made. Watch this space.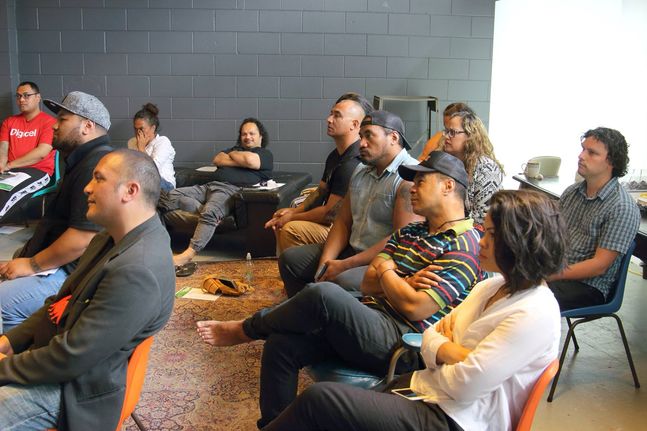 Share
---
Comments