Sports
TONGAN SWIMMERS MAKE THIER MARK IN FIJI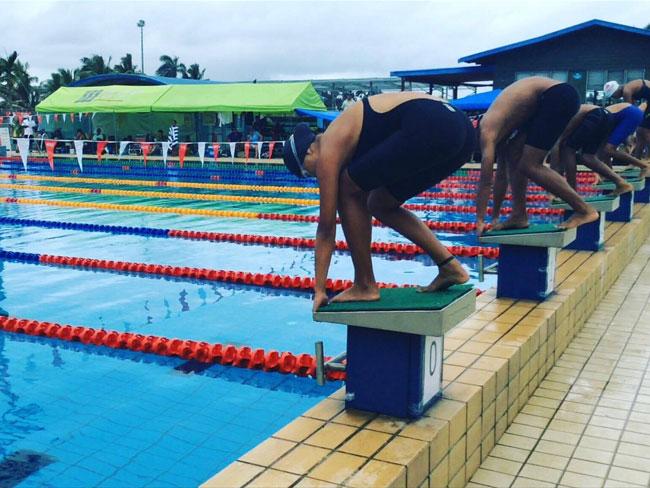 Two young Tongan swimmers, Finau 'Ohuafi (15) and Noelani Day (13) brought home a total of 16 medals between them, including 9 Gold and 7 Silver, after competing in the SC Central Region Age Group Invitational 2016 in Suva, Fiji.
The local swimmers from Malolo Swim Club represented Tonga in 19 events over the two-day competition last week against swimmers from Fiji and Samoa at the Damador Aquatics Center.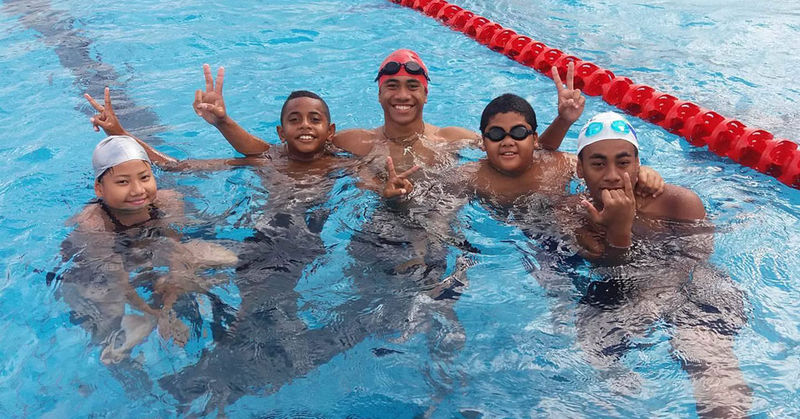 Team Tonga organizer, Vila Day said they are very happy with the swimmers.
"Finau and Noelani both did exceptionally well, and we were very happy with their performance, especially given that they have not been to a pool competition in over two years - they have been doing mostly open water"
"Leading up to the comp, we were lucky to have Scenic hotel allow them to use their pool, but only from 6am to 7am, before guests were up. We made the most of this kind offer and had training there about 5 mornings a week. There are no lane ropes of course, it was dark at 6am with a little light from the pool bathroom, and also shallow on one end making it difficult to practice turns, but we were very grateful for the pool and made the most of it"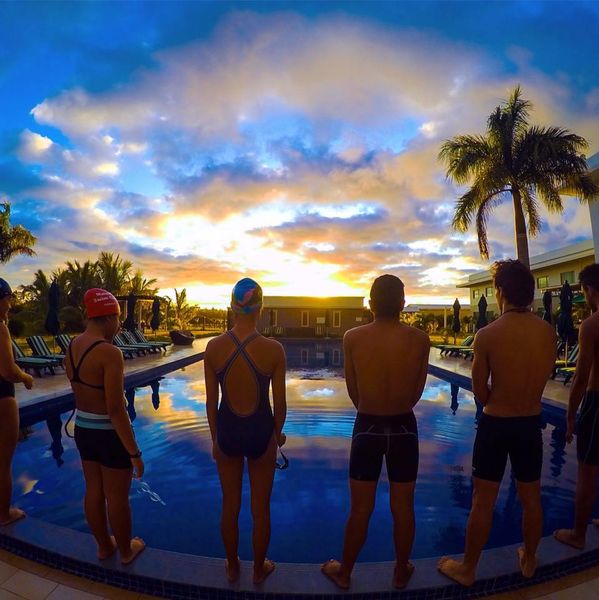 The team also did training at the American Wharf which is the old wharf in front of what used to be the International Dateline Hotel - now the new Tanoa Hotel.
Noelani and Finau were trained there in the afternoons at least 3 times a week where they swam along the reef from wharf to wharf and is where they do the majority of their training. They also do land training 2 times a week. For this particular comp Vila said they did more at Scenic Hotel leading up to it seeing as it was a pool competition.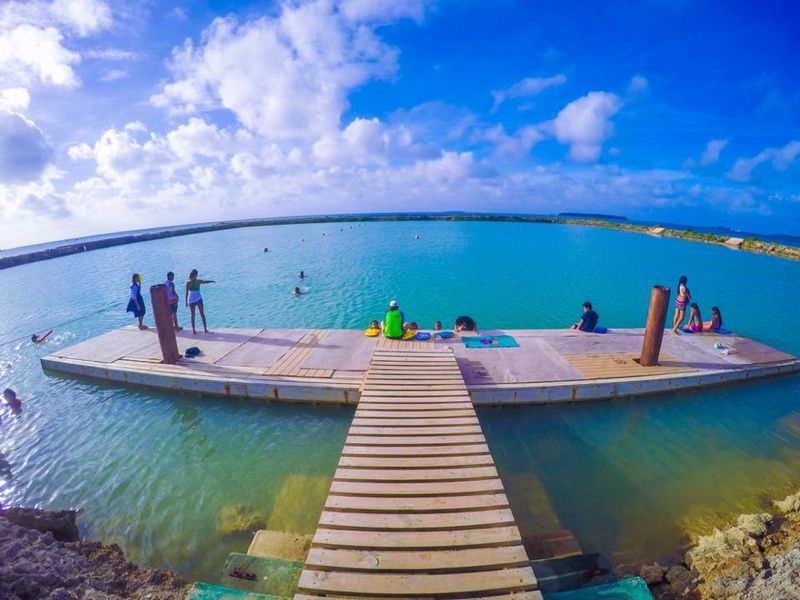 Since last December, the pair have attended the following swim meets: Auckland Harbour Crossing, The King of the Bays, Auckland - both open water races, Oceania Championships, Fiji (Noelani and another swimmer Calina Panuve, as Finau had a broken arm), the Samoa Swim Series and Pacific Open Water Challenge, Samoa and now the SC Central Region Age Group Invitational, Fiji.
Both swimmers set personal best times in all of their 19 events, with Finau winning five gold and three silver medals and Noelani winning four gold and four silver medals.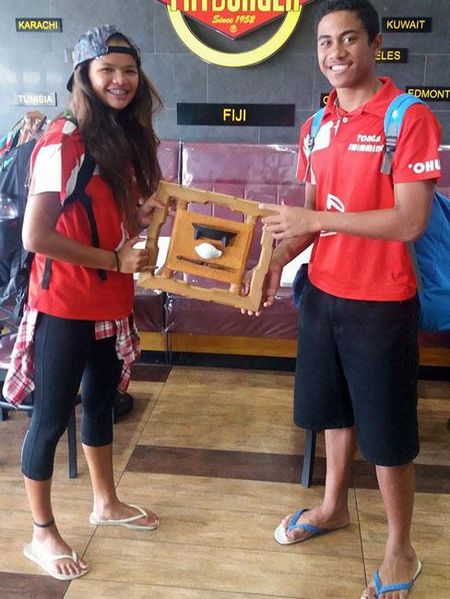 Finau and Noelani are now back in Tonga preparing for their next two competitions in January in New Zealand. They will comepete in the Anthony Mosse Classic in Auckland (pool swimming) and the Lake Taupo 5km FINA Open Water Qualifier.
Vila says all of these trips have been self-funded, with the genorous contributions and assistance by community and many others through fund raising. Swim families have also had to just bite the bullet and payfor the trip.
"It is a bit of an issue" says Vila "because we have some very hard working and dedicated athletes, their goal is to represent Tonga in both the up-coming Pacific Games and 2020 Olympics, but they greatly need the support of government to help them in their development, as it is crucial for them to attend these competitions to continually improve. With or without Government funding, we are determind to continue their campaign towards Pacific Games and Tokyo 2020, so we will do everything possible to get them to these different competitions"
Suggested Links:
Share
---
Comments