The Miss SOFIAS Pageant is one of the most anticipated events in all of American Samoa. This year's theme was 'Carousel of Curiosity' and it was a night filled with colour, vibrancy, and life!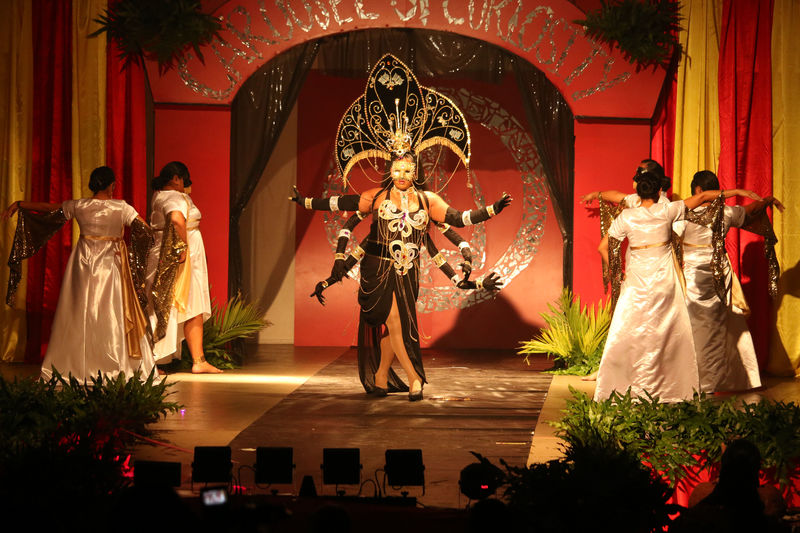 The Society of Fa'afaafine in American Samoa - SOFIAS, holds as its motto "Ia e Ola Malamalama I lou Fa'asinomaga" or "Be of Virtue and Pride in Your Identity". SOFIAS aims to align itself and work collaboratively with fa'afafine and the LGBTI community in American Samoa, the Asia Pacific region, and the world.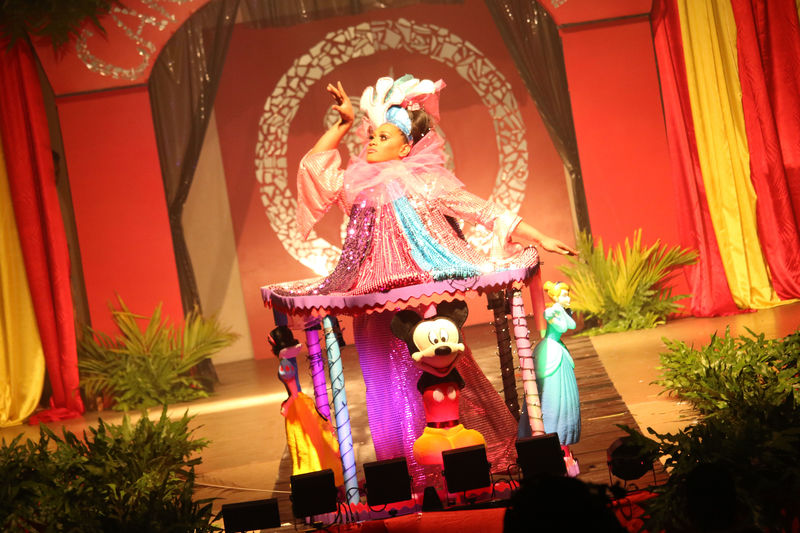 To be able to attend this year's Miss SOFIAS pageant was an absolute pleasure. One word I would use to describe the event would be 'overwhelming'. From the opening performance, to the extravagant costumes, to the award winning talents and interviews, I was truly overwhelmed.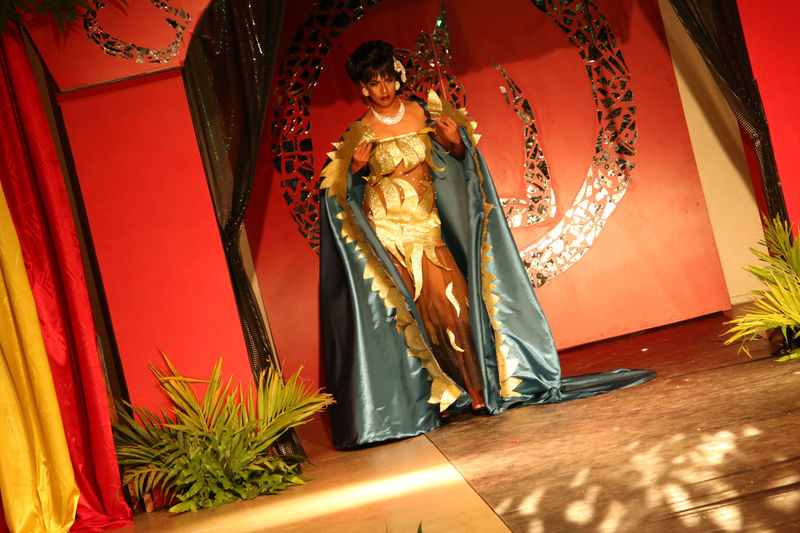 Five gorgeous contestants vied for the prestigious title, competing in Lady SOFIAS, Swimsuit, Talent, and Interview categories. The winner of all four categories, a crowd favourite, and newly crowned Miss SOFIAS 2017, was the lovely Miss Eden Brown. Eden wowed us with her majestic gowns and moved us with her emotional talent. Starting with a powerful spoken word piece and ending with a beautiful rendition of 'Rise Up' by Andra Day.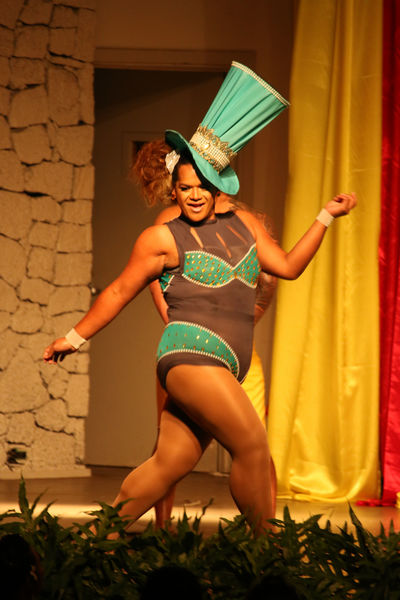 I was given the chance to catch up with Eden after the pageant and we talked about how fa'afafine pageants usually have a large focus on the element of entertainment.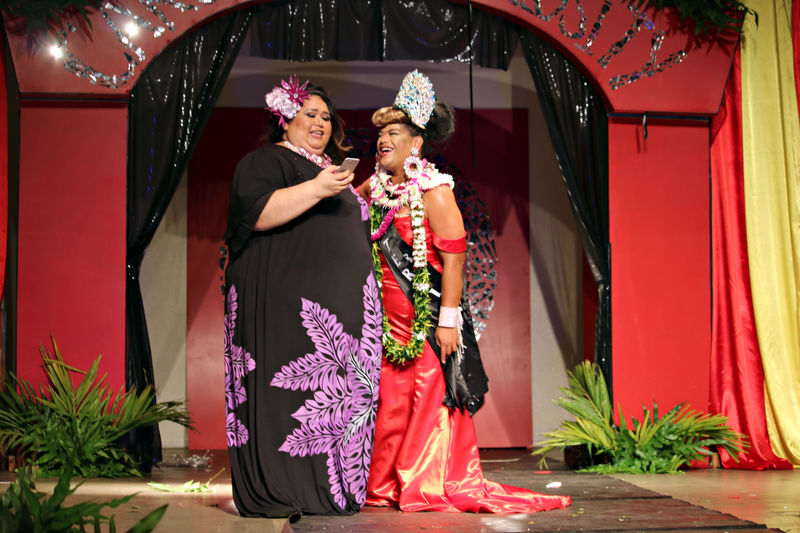 When asked why it was important for her to touch on a more serious social issue she replied, "We've all seen the entertainment part of fa'afafine pageants and I thought I'd bring a much more emotional and inspiring element to the stage. My talent was based around my platform of living healthy and being able to inspire and empower others. I am a teacher at our local high school and I decided to incorporate some of the issues affecting the youth and our community (e.g. Inclusion and Acceptance).
I believe these issues can all be resolved when we put our differences aside and try to uplift and empower one another. With my passion of writing and singing I hope my talent served as a reminder for everyone to push past the ignorance and hate, and Rise up."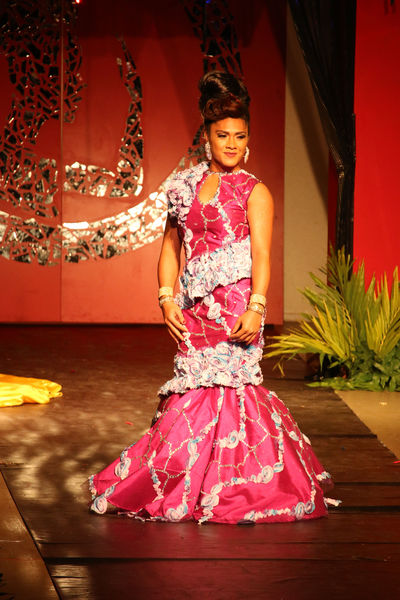 Eden's message to all fa'afafine that struggle with acceptance is "Please be yourself and never let negativity "CLOUD AND RAIN ON YOUR PARADE". Inspire and empower others and everything will fall into place. ALWAYS REMEMBER TO PRAY and keep in mind that IT CAN GET BETTER."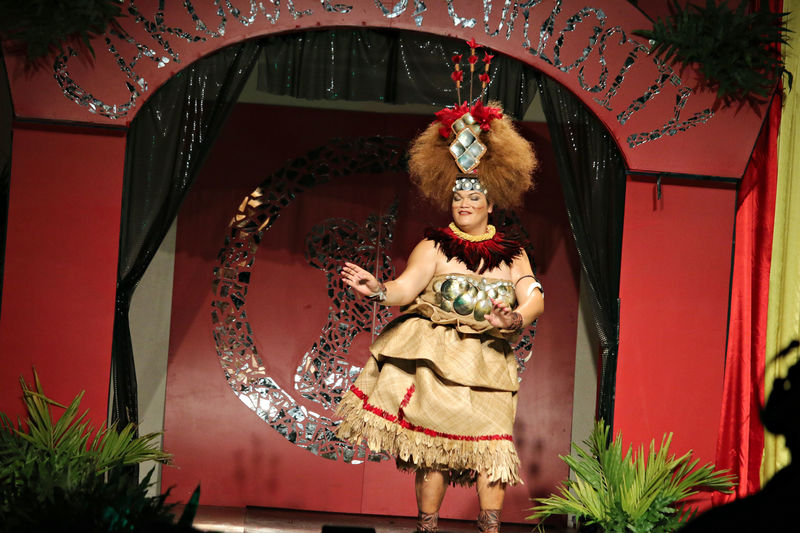 Thank you Eden for sharing your empowering message with the world; you are a true inspiration to all.
Ladies and Gentlemen, presenting your Miss SOFIAS American Samoa 2017/