Coco Gallery
'Holem strong kalsa blo iumi' - Solomon Islands Cultural Exhibition at Auckland Museum
The 'Holem strong kalsa blo iumi' - Hold on to our culture exhibition opened on the 4th of December at Te Taunga Community Hub in Tāmaki Paenga Hira Auckland War Memorial Museum.
The exhibition will be on until the 5th February 2023 and is dedicated to all Solomon Islands children and youth who are born and raised in Aotearoa, New Zealand.
It showcases the culture, stories and traditions from their perspective, and encourages the youth to be proud of their culture and identity.
The exhibition is entirely curated by the community, and the exhibit takes its name from a motto passed onto the New Zealand-born young generation.
Through film, traditional carved and woven objects, ornaments and instruments from the nine provinces - Choiseul, Isabel, Malaita, Guadalcanal, Western Province, Central, Temotu, Makira, and Rennell & Bellona - members of the Solomon Islands community are invited to reinforce their attachment to their homeland, and visitors to experience the uniqueness of this country.
By Florie Dausabea
Photos from the exhibition opening by Doreen Kwaoga and Juliana Satchell Deo
-
Public Interest Journalism funded by NZ on Air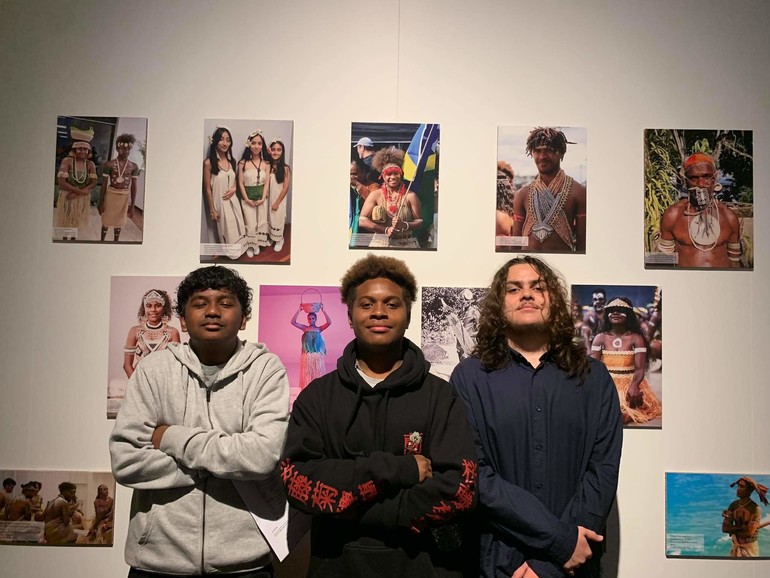 Loading photos...