Creative Native - Nase Foai
Nase Foai has just released a unique track with an accompanying video on his upcoming Logtronix album.
Nase's wife Liana said of the new sound "With his upbringing on the log drums and the new sound, we wanted to show the Pate/Log Drum in context with the modern, electronic sounds and show that it could stand up with mainstream instruments, especially in dance music (which kind of made sense with him being half european, half polynesian). We decided to call it LogTronix, the fusion of the Pate/Log Drum and Modern Electronic sounds, something different and new. We haven't come up with a release date yet but just last night released a track in the album called "Pati"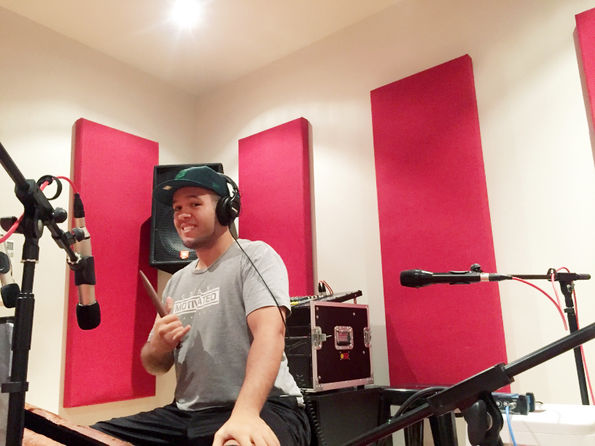 Nase in the recording studio for Logtronix
Nase who is of Polynesian descent (Tokelauan, Samoan, Tuvaluan & Cook Island) & half European was brought up in Titirangi, New Zealand playing the log drums and decided to create something different. He is also, amongst other things, a professional kick boxer and moved to Australia with Liana in 2008 where they established their own Marketing Company as well as a clothing label - Stay Motivated Apparel He had his own record label with artists when he lived in NZ and they decided to bring it back to life - Dynasty Productions.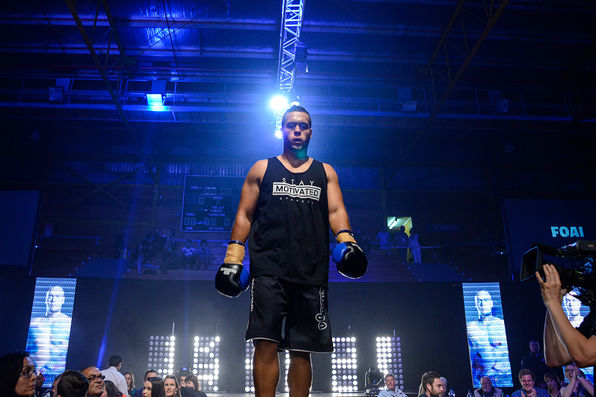 Nase walking into the ring for Jason Suttie's 'King in the Ring'
They will be releasing tracks and videos as often as possible and are currently looking for new dancers or anyone who would like to be involved in the next video. All ages and style of dance are welcome regardless of your location.
If you would like the opportunity to be involved or dance in their next video you can contact them on the DynastyProductionsAU or LogTronix Facebook pages or send through your dance audition video to info@dynastyproductions.com.au
Suggested Links: