MOANA and Climate Change!
Over the past few weeks our very own Polynesian heroine has taken the world by storm. After years of trying to search for little bits of ourselves in Jasmine, Mulan and Elsa, our Pacific people finally have a MOANA to call our very own. Instead of looking to the western world, the western world is now stopping, turning around and looking to us.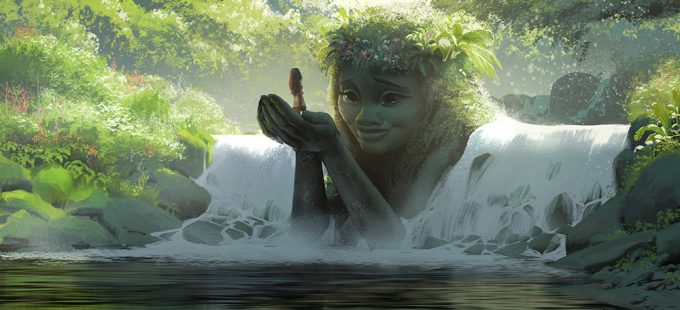 Almost everything in MOANA gave me chills, from the Tatau on Chief Tui to the familiar beats of Te Vaka. Although, there was one scene that stood out the most to me, the scene where Grandma Tala's spirit appears to reinsure MOANA of her purpose and MOANA sings "I am a girl who loves my island, I'm the girl who loves the sea, it calls me". At the sound of those lyrics images of Pacific climate change warriors and activists started appearing in my head. I saw Jacynta Fuamatu leading rallies, I saw Raedena Solomona blocking coal ships, I saw Kathy Jetnil-Kijiner reading poetry and I saw 11 year old me planting trees while annoying everyone in my family with big talk about saving the world. At this moment in the movie it clicked, MOANA in part, is a huge metaphor about climate change and man's relationship with Mother Nature.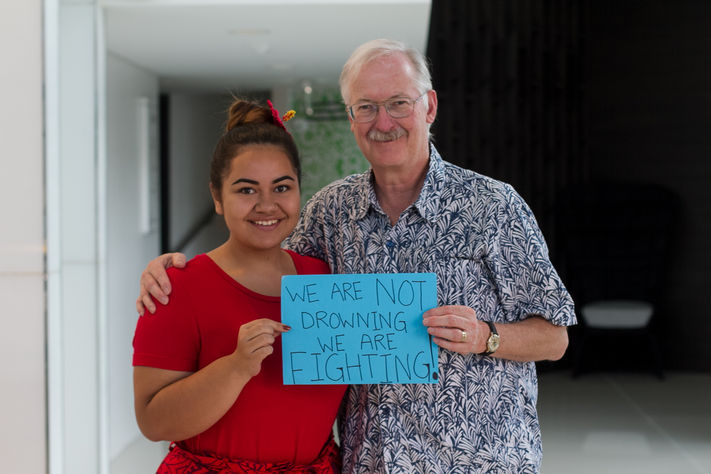 Brianna Fruean with MOANA director John Musker holding up the Pacific Climate Warriors advocacy message 'We are not drowning, we are fighting'
Once I realised this I re-analysed everything. In the beginning life was perfect; Te Fiti gave people sacred gifts in form of islands, oceans and natural resources. In return, people loved and respected her. This is a true representation of how the human race used to live in the past; we took what we needed and nothing more. However, a few antagonists became greedy, wanting more and more including the heart of Te Fiti. Once the heart was stolen, evil plagued the land and Te Ka the lava monster appeared. Te Ka to me was climate change in life form. It was evil, merciless, and destructive. Without the heart of the mother island, MOANA's small island of Motunui started to die. Fish became scarce, the coconuts started to rot and the ocean grew to be unforgiving to ordinary man.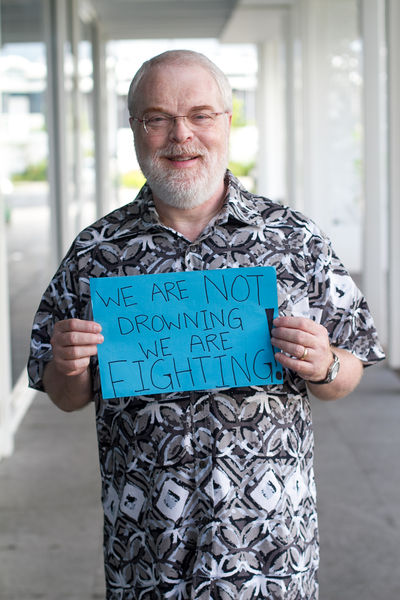 MOANA director Ron Clements
This is a reality of Pacific people today, our fish stocks are declining, crops are dying and the ocean our ancestors taught us to love is now something we fear. Now our weather patterns are unpredictable, tides growing stronger and sea level rising is becoming a real life villain. Nothing stands to be the same as it once did when our great grandparents roamed our lands. In the Disney film, even though the reality was sad, there was a silver lining and a beacon of hope. This was MOANA. She knew the problem was bigger than her, but her love for her island was bigger than her fear of Te Ka. There are so many real life MOANAs out there in the world today, fighting for their islands and not backing down to climate change, nor the hands that feed it.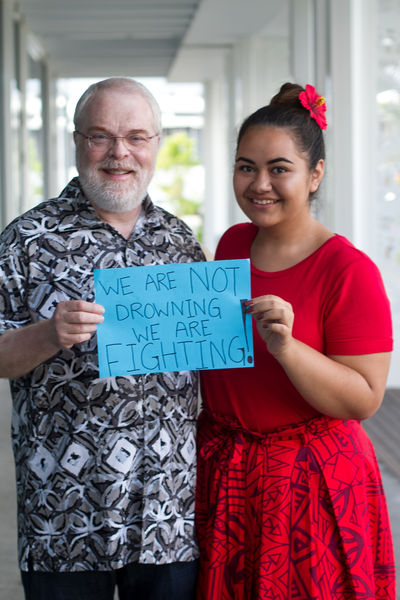 MOANA director Ron Clements & Brianna Fruean
After rethinking the whole movie I wondered if I was the only one who saw these climate metaphors and if the directors wrote these in on purpose. On Wednesday night at the Moana blue carpet event at Apollo Cinemas I had the amazing opportunity to ask the directors John Musker and Ron Clements myself. I asked the movie masterminds, "in MOANA the land was in distress... I interpreted this as climate change. Was this an intention of your storytelling?" To which they replied, "Yes it's definitely there. Even with the idea that a lot of people aren't seeing the problem. People on the island of Motunui, many of those people are either in denial or not aware. Or even like MOANA's father Chief Tui (he) does kind of not want to accept that." Ron and John highlighted such an important part of our problem today, the fact that so many people are still in denial of climate change or not educated enough about the issue. While talking about the themes of MOANA, John Musker said, "We're telling an allegory of today and mans relationship to nature and the perils if you don't treat Mother Nature correctly. There's a reciprocity that man and nature has to have, there has to be this give and take. That's what we were trying to really indorse in the movie, so that it can communicate to children as well as adults. Perhaps plant the seeds that you have to do right by nature."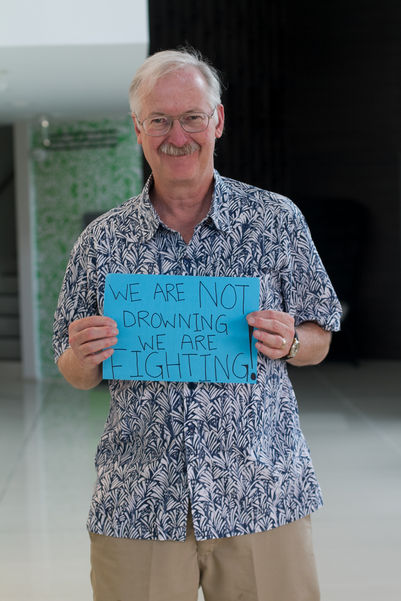 If I was trying to get across a message to the world I wouldn't pick any other way than through a phenomenal Disney movie. MOANA taught us countless valuable messages about female empowerment, value of heritage, importance of culture and mans vital relationship with nature. So many imperative lessons all in one great film; but the one lesson that rings in my head and the reason I encourage everyone to watch MOANA, is that it told a narrative that the world's problems may be big, and people may not believe you can fix them, but never let that question your power to make a difference. Remember that even a young girl from a tiny island in the middle of the vast Pacific Ocean can change the world.
"If I go, there's just no telling how far I'll go" – Moana
By Brianna Fruean
Images by Ken Taitin
Suggested Links:
Tuvalu - Islands on the forefront of Climate Change